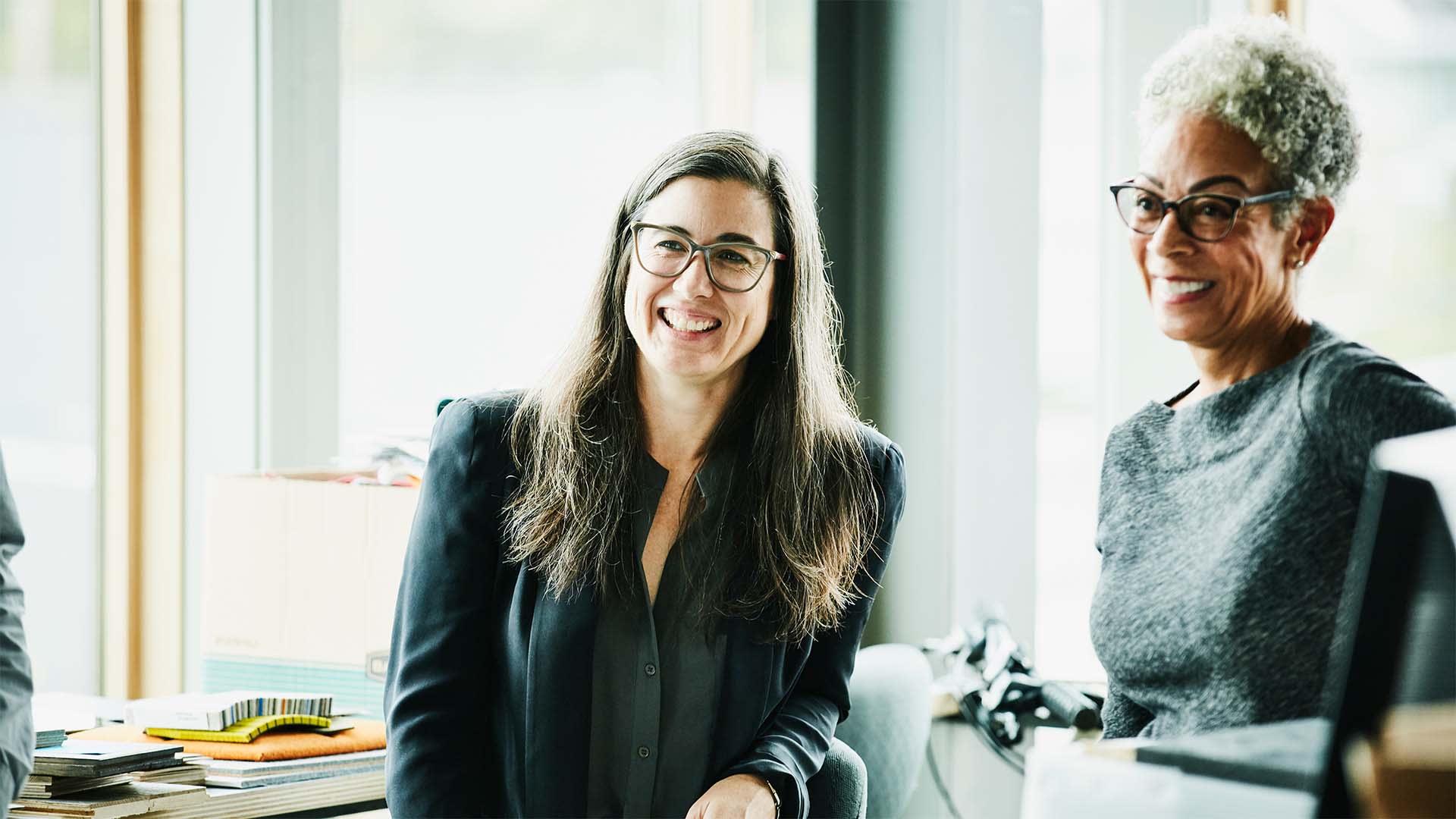 When it comes to making sure colleagues from different backgrounds feel comfortable at work, tiny things really do matter. We often hear about how "microaggressions," like always expecting female employees to organize birthday cards or questioning non-White colleagues about "where they're from," can alienate, exhaust, and distract people at work.
But the opposite is also true. Even small actions and moments of thoughtfulness can make people feel welcome, valued, and included. New research out of the University of Kansas, for instance, found simply having male allies who spoke positively about gender equality helped make women working in unbalanced tech and science fields feel more supported.
Microaggressions matter, but so too do "microaffirmations." These "are little ways that you can affirm someone's identity; recognize and validate their experience and expertise; build confidence; develop trust; foster belonging; and support someone in their career," according to Change Catalyst CEO Melinda Briana Epler, who has worked on diversity issues for 25 years.
1. Mirror the language that someone uses to describe their own identity.
Can the fast-changing rules about the "right" words to use around sensitive subjects and identity markers seem confusing sometimes? Sure, but there's an easy solution that doesn't require keeping up with complicated theories or ever-changing debates. Just talk about people the way they talk about themselves.
"Listen and learn how someone pronounces their name, describes their identity, and uses their pronouns. Then mirror the language they use to describe themselves -- it shows them you're paying attention and that you care about them," instructs Epler.
2. Acknowledge important holidays and life milestones.
Not everyone in your office may celebrate the same holidays or tick through the same life milestones. But everyone you work with deserves to have the biggest occasions in their lives recognized by their colleagues.
"Keep an eye out for key moments that might be important in someone's life, and recognize them. You might wish them a lovely Diwali if they celebrate it," Epler offers as an example of a long list of potentially relevant occasions including Juneteenth, Ramadan, Yom Kippur, Pride Month, etc.
3. When someone isn't participating, take notice and support them.
"A person who is feeling marginalized or excluded, tokenized, or like an impostor may sideline themselves -- by not speaking up, not contributing, not showing up. In the remote workplace, people may turn off their video because they aren't engaged, don't have a home environment they want to show on video, feel excluded, or are burned out from inequities and exclusion. Check in with them, and see if and how you can support them," advises Epler.
4. Invite someone to speak and share their expertise.
If you're invited to speak on an all-White-guy panel or notice a certain sameness in who gets chosen for the big presentations around your office, fixing that lack of diversity isn't just in the hands of the organizers. Epler urges those with clout to help push forward underrecognized talent in their professional circles.
"If you've been invited to give a speech or presentation, ask if you can bring an expert colleague with you to the stage, or consider stepping back and recommending someone who isn't often asked to speak," she suggests, adding that "if you're asking someone to share their expertise at a corporate event or at an event that makes a profit, make sure they are paid equitably for their expertise."
5. Provide both positive feedback and constructive criticism.
Studies show that women in particular are often given only "nice" feedback that ignores areas for improvement and robs them of opportunities to learn and grow. So be cognizant of your constructive criticism and make sure you're not shying away from sometimes awkward but ultimately beneficial conversations with certain members of your team.
On the other hand, Epler reminds bosses to also remember to mix praise for what's positive in with notes on what to work on. "When I was in film school working with actors, one of my directing teachers taught us that you should always give an actor two to three pieces of specific positive feedback before providing negative or constructive feedback. It can make a big difference in their next performance," she writes.
Looking for more ideas on how to be a better ally in the workplace? Check out Epler's TED talk on the subject below:
Nov 2, 2021