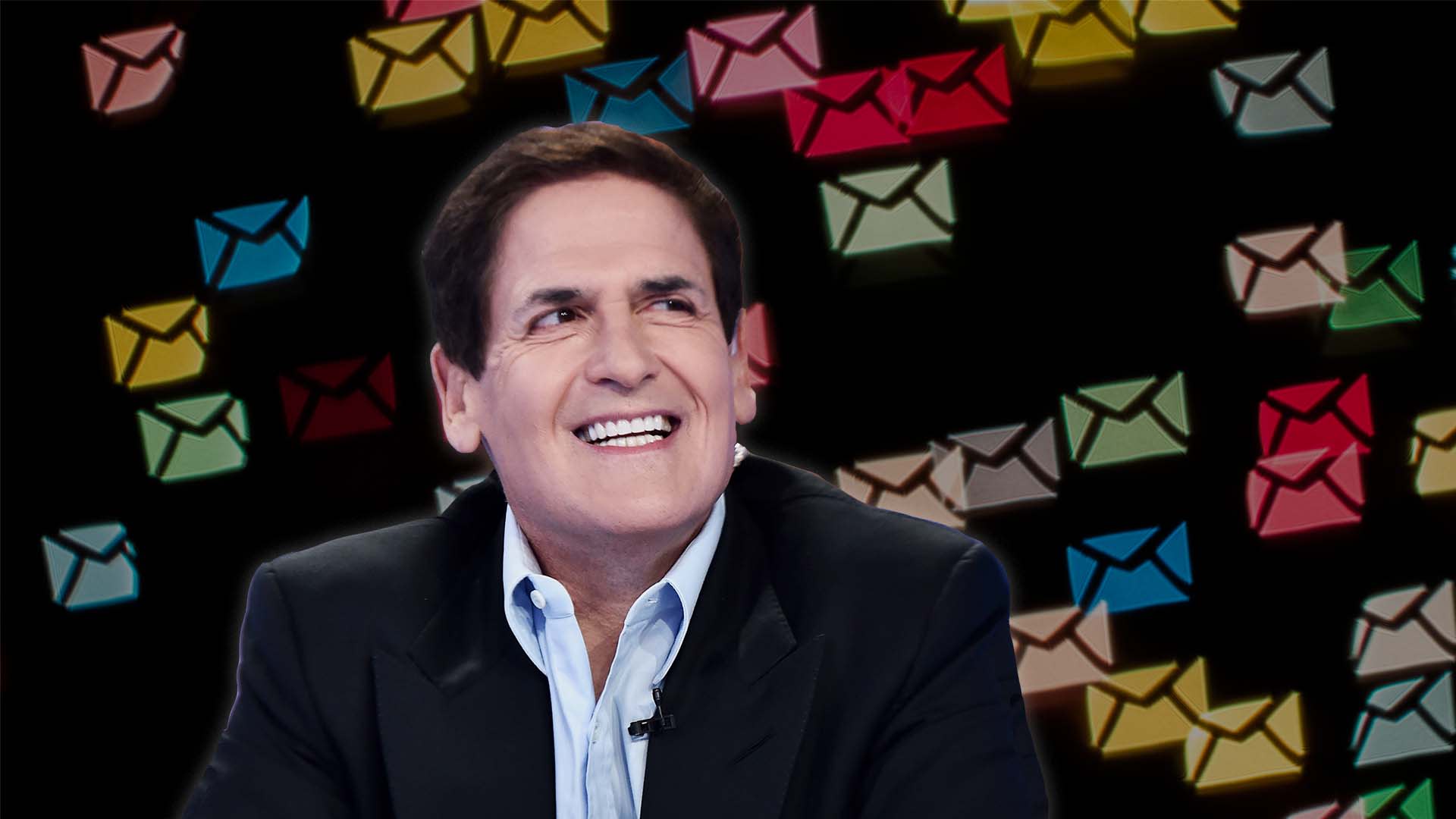 "One of the best-kept secrets in the startup world is that you can access almost anyone you want to with a great cold email. Most CEOs and VCs personally read every well-formed email they get, even if they don't know the sender," tech CEO Auren Hoffman has opined on his blog.
To which many aspiring entrepreneurs without impressive connections or superhuman levels of self-confidence will probably reply -- yeah, right.
Encouragement from Hoffman and others isn't a bad place to start, but sometimes the best way to convince yourself that something can be done is by hearing a story of someone who has already successfully done it. Which is why every aspiring entrepreneur who's agonized over hitting the send button should check out the backstory of Mark Cuban's Cost Plus Drug Company.
So you think cold emails to bigwigs never get answered ...
It's a great idea, but it didn't originate with Cuban. It originated with a cold email from a doctor named Alex Oshmyansky. Industry publication Becker's Hospital Review explains how Cuban's latest venture got started when an email arrived in his inbox with the no-frills subject line "Cold email."
"I asked him a simple question, because this was when the whole pharma bro thing was going down," Oshmyansky recalls, referring to the infamous and now incarcerated pharma CEO Martin Shkreli. "I was like, 'Look, if this guy can jack up the prices 750 percent for lifesaving medicines, can we go the opposite direction? Can we cut the pricing? Are there inefficiencies in this industry that really allow us to do it and really make a difference?'"
Apparently, Cuban was intrigued by his questions, because the pair struck up a months-long email correspondence. In May 2020, they founded the company together. Oshmyansky currently serves as CEO.
Lessons in writing effective cold emails
This is an inspirational story from the perspective of the many Americans who will benefit from lower prescription drug prices. But it's also an inspirational story for all those out there with a great business idea who worry they'll never be able to attract the attention of the kind of backers they need to make it a reality.
If an unknown doctor with the world's least flashy subject line can get the attention of a billionaire like Mark Cuban, then cold email success is possible.
Of course, to grab the attention of big business names you're going to need a viable idea with a big potential impact. Good timing certainly doesn't hurt either. It's doubtful Oshmyansky's email would have grabbed Cuban's attention in quite the same way if Shkreli's misdeeds hadn't been front-page news at the time. Oshmyansky's story also underlines that everyone likes to see themselves as a hero. Promising profits is essential. Promising profits that make the world a better place is pretty irresistible.
And what about the form of your cold email? Oshmyansky's straightforward style proves that clarity and content is more important than rhetorical pyrotechnics. But if you're looking for more specific guidance on how to package your cold email for the greatest chance of success, Hoffman and others who've landed big deals with cold emails offer tips.
Before you sit down to send your high-stakes cold email to the business contact of your dreams, it's a good idea to read up on their advice. But even more essential than finessing your language or even choosing the perfect targets for your ask is mustering the courage to hit send. And when it comes to inspiring others to take a chance on their dream recipient, Oshmyansky and Cuban's story is hard to beat.
Feb 24, 2022