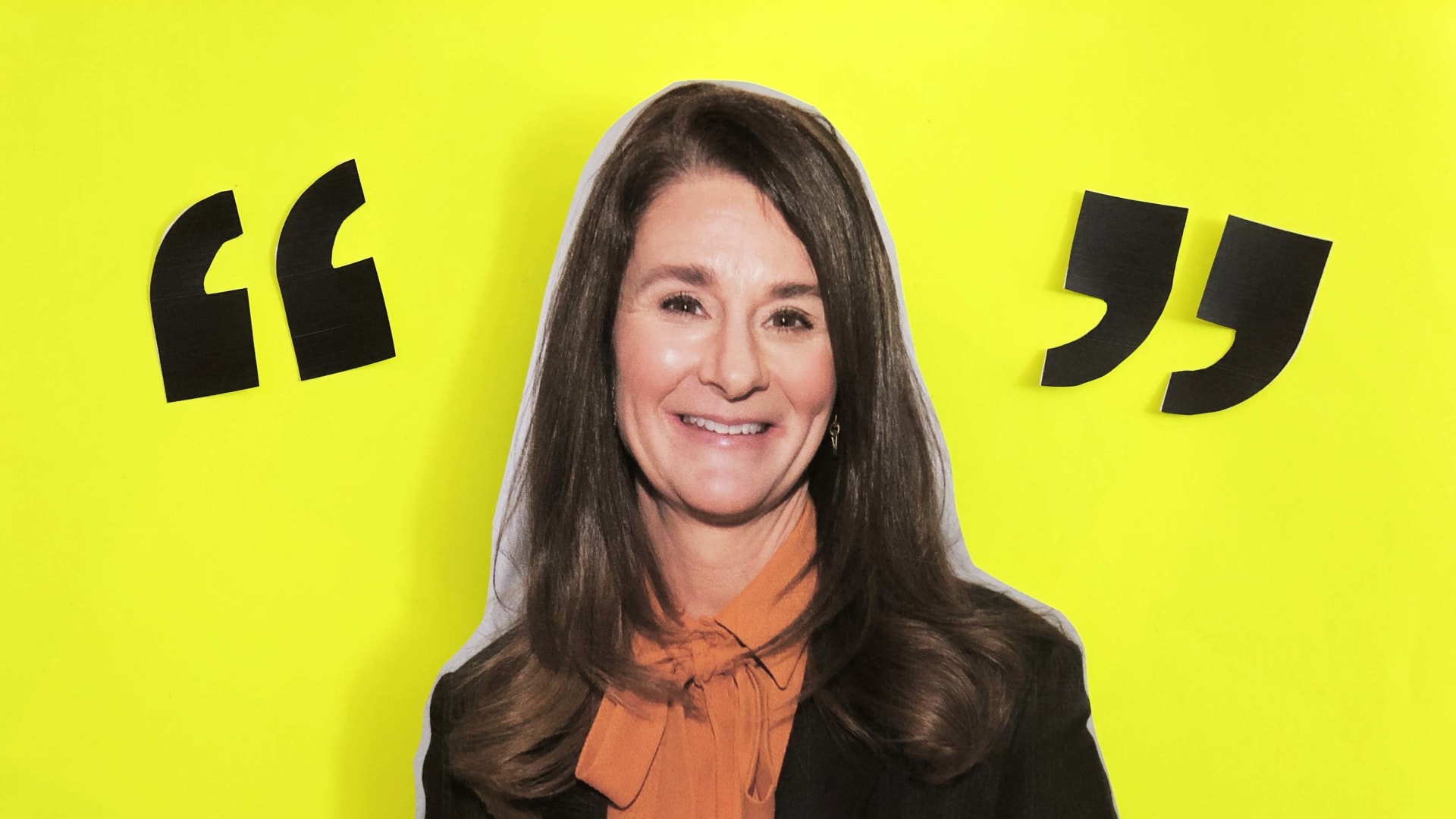 Second, big goals can actually turn into distracting daydreams, science shows. Rather than do the hard work that's required to reach their aims, people imagine their fabulous future and actually end up less hungry to make it happen in reality.
Finally, big goals often take a long time to achieve. By the time we reach our destination, we've changed so much that we no longer even want whatever it is we've been working so hard for.
So what works better than big, fixed, long-term goals? Melinda Gates and others, including some of the world's happiest people, offer the same suggestions, and you're going to love how simple they are.
Why you need a 'word of the day.'
"Often, people think once you achieve a life goal, you'll achieve long-term happiness, but that wasn't the case for the majority of people I spoke with. For them, happiness was a muscle they needed to continuously exercise and reevaluate," Wax writes.
Rather than rely just on big, distant goals, the super joyful focused on how they wanted to feel and behave in the moment. "List a handful of words that embody the emotions and experiences you want to be feeling," Wax instructs. "Once you have your list, you can start to shift your activities, thoughts, and content to align with those words."
Process beats vision.
As Gates explained a few years ago on LinkedIn, she's not a big fan of the subset of goals known as New Year's resolutions. Instead, she sets herself a "word of the year." Previous choices include grace, spacious, and gentle. Each "encapsulates my aspirations for the twelve months ahead," she writes.
Like the exceptionally happy folks Wax spoke to, Gates believes focusing her attention on the feelings she wants to experience moment to moment is a more powerful way to change her behavior than a long-term goal. Gates, for instance, recalled her touchstone word grace "during difficult conversations, long days at the office, busy trips with our foundation. ... When I was upset or distressed, I whispered it to myself: 'Grace.'"
Or to put that more concretely, setting yourself the goal of writing a book can be stressful, vague, or overwhelming. Repeating the mantra "write" to yourself each day is more likely to keep you pumping out pages. Eventually you just may have a book.
So if your big goals don't seem to be getting you far, consider taking the advice of Gates, Clear, and a bunch of happy folks and swap them for touchstone words instead.
May 13, 2021