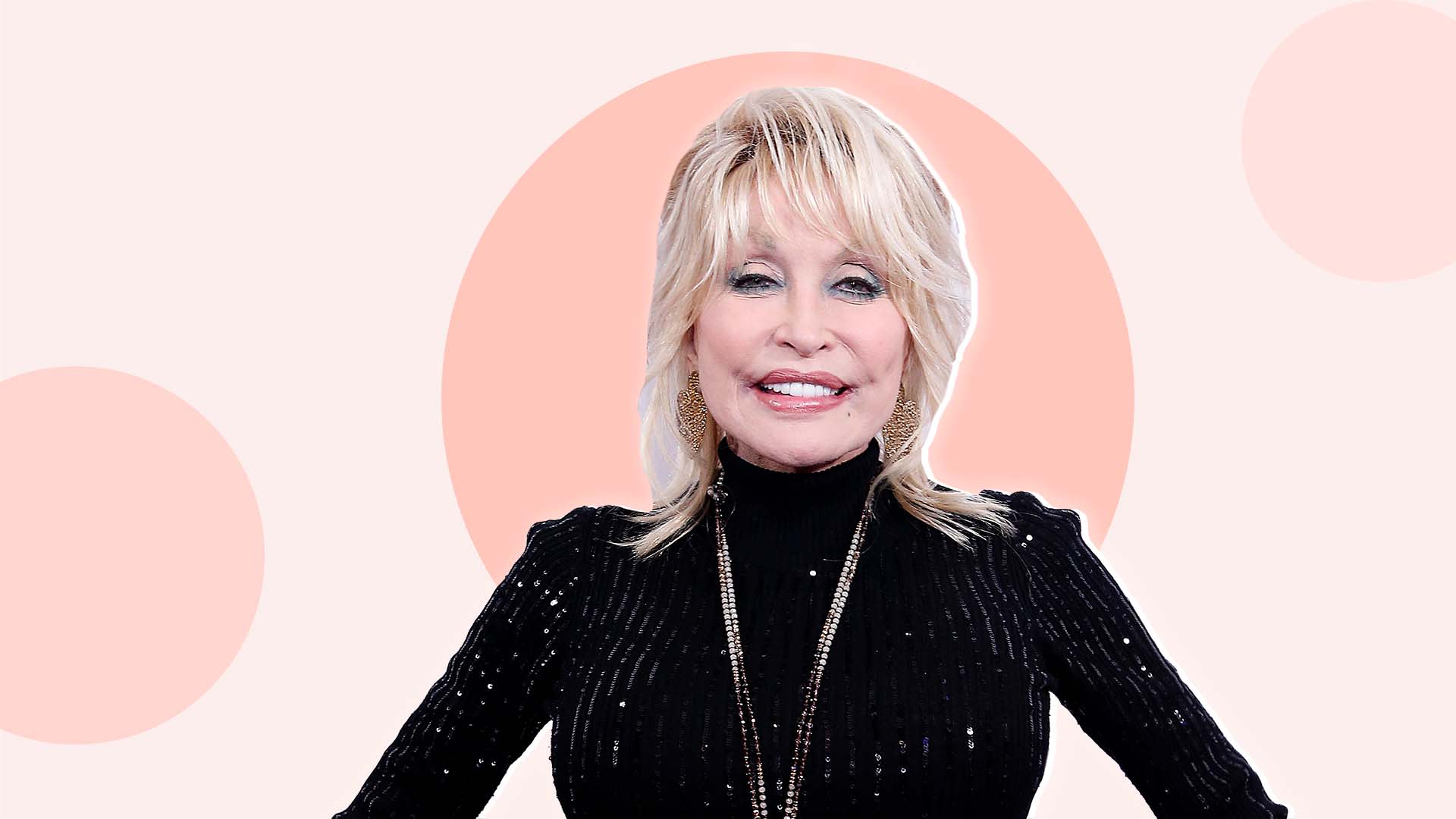 When you think of entrepreneurs, Dolly Parton might not be the first name that pops to mind. But from the humblest beginnings, the famously glitzy country singer, songwriter, and all-around national treasure has built a $350 million fortune through shrewd music publishing deals, real estate investments in underserved communities, and her Dollywood theme park.
Parton may not look the part at first glance. But the woman is a mogul.
When she offers fellow entrepreneurs career advice, they should probably sit up and listen. And that is exactly what she did recently on Wharton professor Adam Grant's WorkLife podcast. And the advice she gave is almost identical to wisdom offered by her fellow female moguls Oprah Winfrey and Melinda French Gates.
Don't tone down your sparkle for anyone.
Rather than offering good advice to those looking to follow in her footsteps, Parton flipped the script by talking about the bad advice she was happy she never took.
"The main advice that people wanted to give me was to change my look--to go simpler with my hair and the way that I dress, not to look so cheap. Nobody was ever going to take me seriously, they would say," Parton told Grant.
But the bedazzled and big-haired musician brushed off these attempts to change her style.
"The way I look and the way I looked then was a country girl's idea of glam, just like I wrote in my 'Backwoods Barbie' song. It was really like a look I was after. I wasn't a natural beauty. I just like to look the way I look. I'm so outgoing inside, I need the way I look to match all of that," she continued.
Clearly, her love of hairspray and rhinestones hasn't held her back. In fact her instantly recognizable style, refusal to bend to the fashion of the moment, and irrepressible authenticity have been key to her success. Staying true to herself, even when that meant sticking out in a crowd, turned out not to drag her down but helped her stand out.
Other female moguls agree.
It's a simple story about a girl who's been told that to get ahead she needs to squeeze herself into a shape others are more familiar and comfortable with. But it's not a rare one. Other super successful women have had similar experiences of being told to trim their true selves to better fit their industry mold. Several of them, like Parton, credit a good part of their success to not listening.
When National Geographic magazine asked French Gates for her number one piece of career advice, for instance, she offered this simple response: "Fitting in is overrated."
"I spent my first few years at my first job out of college doing everything I could to make myself more like the people around me. It didn't bring out the best in me--and it didn't position me to bring out the best in others. The best advice I have to offer is: Seek out people and environments that empower you to be nothing but yourself," French Gates went on to explain.
Similarly, in an interview Oprah explained she left what was otherwise a dream job working on 60 Minutes because the show kept asking her to tone down her naturally emotional style. "I was working on pulling myself down and flattening out my personality -- which, for me, is actually not such a good thing," she recalled. She quit the show.
When your natural way of being clashes with the prevailing style of your chosen niche or industry, it can be easy to conclude you need to change yourself (or at least fake changing yourself) to get ahead. Plenty of people will even tell you to dim your own light or, in Parton's case, tone down your sparkle.
But three wildly successful women all had the same response to that probably well-intentioned advice: they ignored it, and so should other ambitious women. Faking who you are at a fundamental level at work is exhausting. Far better to redirect that energy toward chasing your dreams. As these women's example shows, you'll generally get further by being yourself.
Apr 25, 2022