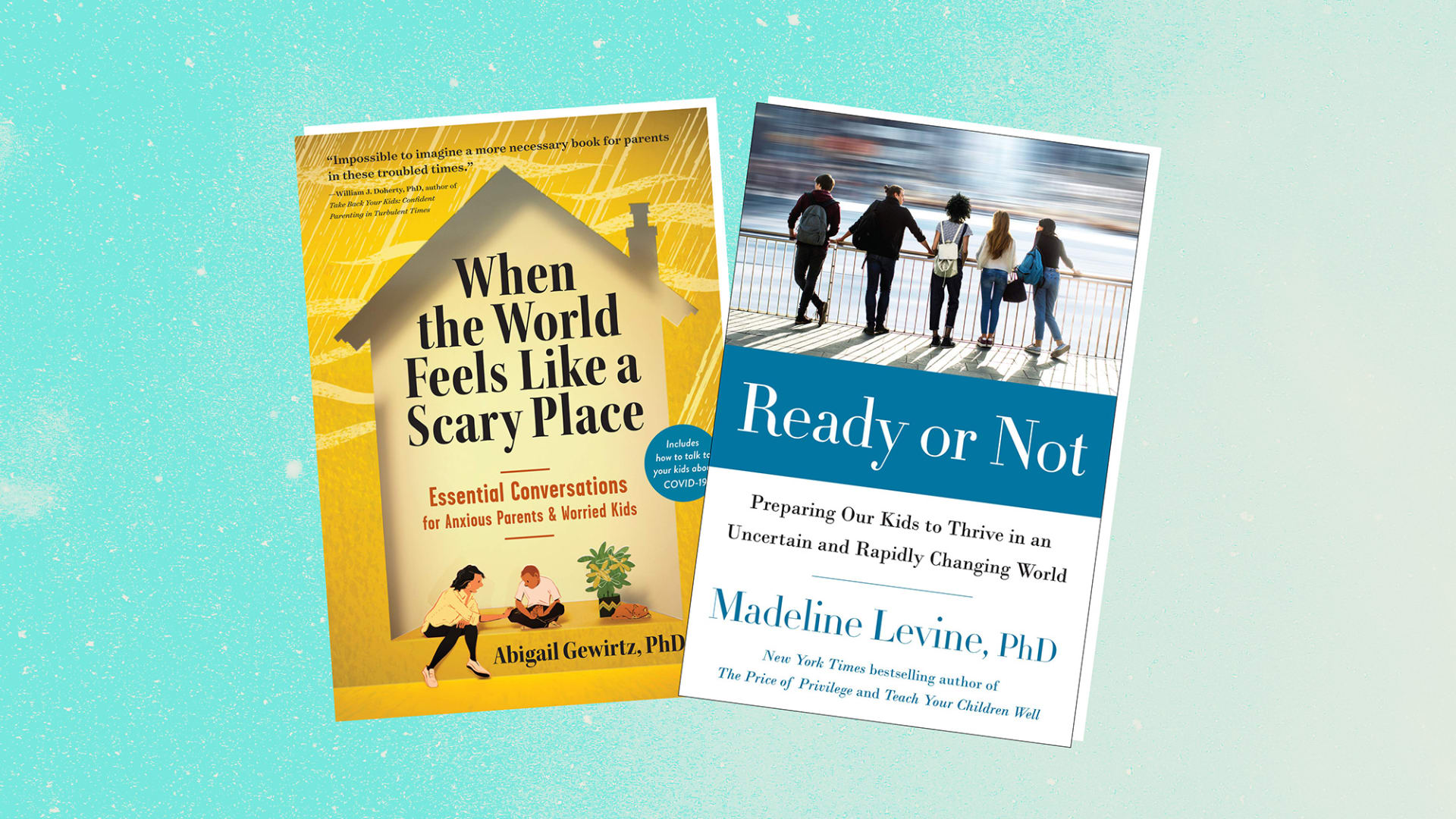 Keeping your kids thriving through this pandemic has been hard for every parent. Keeping your kid and your business thriving? That's felt like mission impossible for plenty of entrepreneurs and other business leaders.
Disrupted school and daycare schedules, limited kid entertainment options, severe economic pressures, and health worries have conspired together to make balancing work and parenting horrifically difficult. And as the months pile on, many families feel stretched to the breaking point.
Unless you're handing out vaccines personally, there's not much you can do to speed the end of the pandemic. But according to a pair of books recently highlighted by UC Berkeley's Greater Good Science Center, there is plenty parents can do to keep themselves and their kids sane through this last, difficult homestretch.
As part of its annual roundup of best new parenting books, Greater Good highlighted two titles specifically aimed at equipping parents to help their kids (and their own nerves) weather crazy times. If you're nearing the end of your rope, they may be worth a read.
1. When the World Feels Like a Scary Place by Abigail Gewirtz
Between the rampaging pandemic, massive protest movements, and political chaos, this year has given people of all ages plenty to worry about. How do you help your kids navigate their understandable anxieties when you're more than a little stressed yourself?
That's the topic of this book by a University of Minnesota researcher who studies how families cope with trauma. And, thankfully for frazzled professional parents, the essence of her prescription is simple -- talk to your kids more.
The book offers plenty of practical advice to do that effectively, including tips on managing your own emotions. "She shows parents how to listen, what to say, and how to say it, with sample scripts on topics like violence, natural disasters, climate change, technology, social justice, our divided society, parent military deployment, and the Covid-19 pandemic," explains Greater Good. That sounds useful.
2. Ready or Not by Madeline Levine
Anxiety among young people was at an all-time high even before the pandemic struck, and even back then experts were worried about how parents were handling their stressed-out kids. The situation is no doubt even more dire now, which makes this book by a psychologist about how to help kids cope with anxiety especially timely.
Tackling topics like parents' unreasonable expectations for their kids, the pressures of social media, and the epidemic of social isolation among kids stuck at home, Levine offers tips on how to confront these issues and raise more resilient kids.
"We can nurture hope and optimism in our kids by demonstrating that we always have some control over our environment and ourselves. The future isn't a tide that's going to crush us, it's a wave we're a part of," Levine writes. That's a feeling we all could use a little more of right now.

Jan 25, 2021