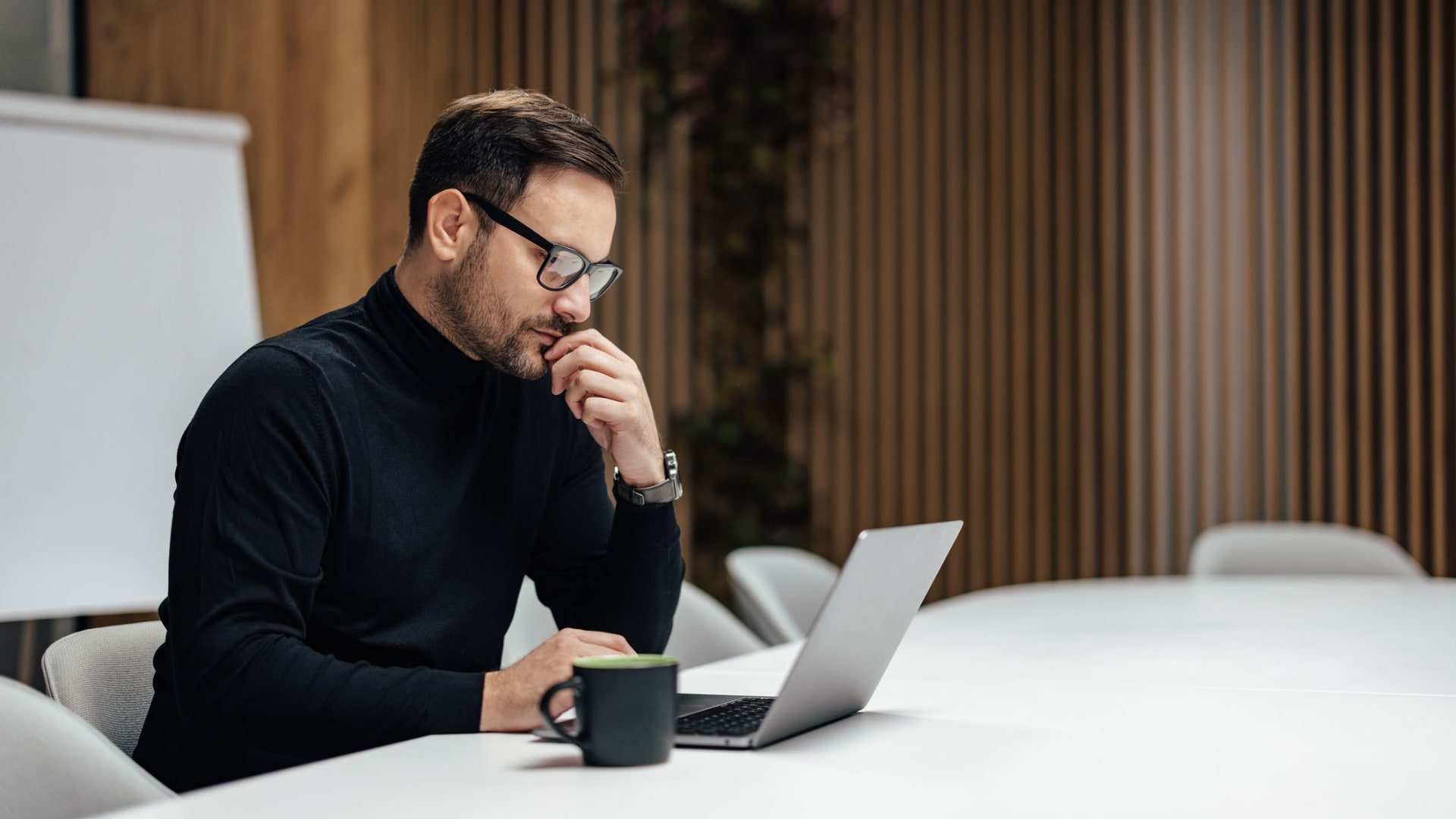 Warren Buffett has said that "really successful people say no to almost everything." Steve Jobs believed "focusing is about saying no." Most of us would agree in theory, but here in reality I, have a question for you: A new year stretches before us. How's your schedule looking?
It's only January, but for a lot of professionals the answer is probably already "packed." As much as we love to read about the Spartan to-do lists of super achievers, in the modern workplace, keeping your calendar under control so you can actually focus on what matters can be a daunting task.
The solution isn't complicated. You need to say no to more stuff. The trouble is in the execution. We fear being rude, struggle with FOMO, and worry about appearances. I can't do much to help with your underlying anxieties about the shortness of time (though others have offered great advice), but I can at least help with the practicalities of saying no.
Many incredibly busy people, from CEOs to venture capitalists to time-use experts, have written about their own struggles with managing their schedules and have helpfully offered up exact scripts to automate the process of finding just the right language to say no nicely. To help you wrestle back control of your calendar this year, I've gathered them up here in one handy resource.
Turning down work/ projects:
"I'm sorry I just can't prioritize that right now, but best of luck."

"I know you're not asking for a lot of my time, but I need to concentrate on getting some projects done and can't let myself be distracted right now. Best of luck."

"Thanks for thinking of me for X. However, I'm going to have to turn this down. I want to ensure I continue to do my best with my existing workload and my plate's a little too full for me to be able to take this on right now. Sorry I can't be of more help!"

"I would love to help you out, but given my schedule, I wouldn't be able to get this back to you for a couple of weeks. If you would like to have this turned around sooner, I recommend that you reach out to X. Does that sound good?"

"I appreciate your thinking of me, and I'm honored by the request. But unfortunately, I don't have the time to give this my best right now. I think you would benefit from finding someone who can devote more time and energy to this project."
In response to last-minute requests:
"I would love to help you out, but I already made commitments to other [co-workers, clients, etc.] to complete their projects today. It wouldn't be fair to them to not follow through on what I said I would do. Thanks for your understanding."

"I know this project is a high priority for you, and if it's absolutely necessary for me to turn something in by that date, I can make it happen. But if I could have a few more [days, weeks, etc.], I could really deliver something of higher quality. Would it be possible for me to have a bit more time?"
When you're the wrong person to ask:
"That's not my area of expertise, but I would be happy to connect you with someone who could best help you solve this problem."

"I would love to help you out, but given my schedule, I wouldn't be able to get this back to you for a couple of weeks. If you would like to have this turned around sooner, I recommend that you reach out to X. Does that sound good?"

"I'm flattered that you are interested in my input. I don't believe I'm the best qualified on this topic. I did a little digging and it looks like X would have the necessary context. Would you be comfortable inviting X rather than me?"
When someone asks to 'pick your brain':
"If you can provide some specific examples or questions you think I can be helpful on, perhaps I'll be able to answer them here and we don't need to worry about chatting live."

"Can you provide a little more detail over email so I can make sure I'm a good use of your time?"

"I'm holding all my scheduled time back right now for X and Y but if you reply with some specific questions, I'll do my best to answer via email or a Loom video if I think I can be helpful."

"Thanks for reaching out! As much as I'd love to network over some coffee, my schedule's currently packed a little too tightly for me to make room for these types of chats. If you had some specific questions you were hoping to pick my brain about, feel free to pass those along via email and I'll do my best to answer them when I have some downtime. Hopefully we can connect another time."
Requests for follow-up chats:
"Thanks and appreciated meeting you as well. Don't feel like we need to chat live right now but feel free to stay in touch."

"I know this sounds weird but I'm only doing these sorts of conversations in 15-minute phone calls between X-Y p.m. on [days of the week]. I'd be happy to chat then if you still think it's worth your time. Here's my next availability ..."
Ways to escape pointless meetings:
​​"This is an interesting topic, but I'm not sure we're ready for a productive conversation yet. Would it be possible to push this meeting back and let the group make a little more progress before we meet?"

"I'm looking forward to making some decisions on this issue. From the meeting invite, it doesn't look like X is involved. I would like to wait until X can join. Otherwise, we won't be able to make any decisions."

"This is going to be an important discussion. I'm not able to attend, but I will find some time to share my thoughts so you can include them in the discussion."
Invitations to events:
"Thanks so much for the invite! I really appreciate you thinking of me. Unfortunately, I won't be able to make it to [event] on [date]. But thanks again for sending an invitation my way. Hopefully we can get together another time."
You'll probably need to tweak the language here to suit your personal situation and style. That's fine. Other people's templates are mostly for inspiration. The important thing is to spend a few minutes reflecting on what kind of asks most often distract you and develop standard responses you can employ with little effort. It's a small investment in time up front that will be rewarded with a whole lot more focus in the year to come.
Jan 21, 2022