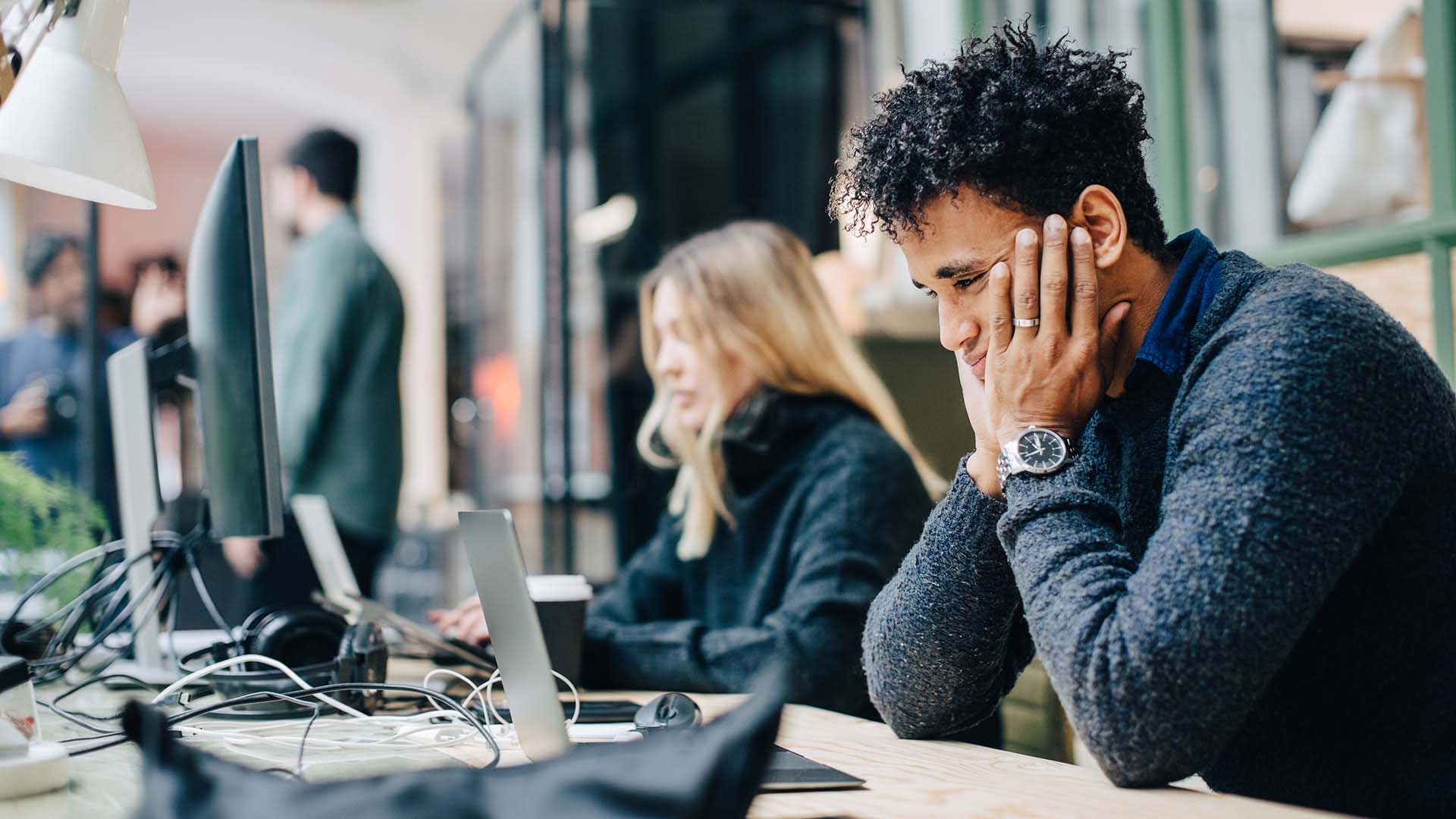 The next best option for a lot of folks is to pound down some coffee (or alternatively, if you're a bit of a health nut, to try to sneak in some energy-boosting exercise during your lunch break). The healthy option suffers from the same practical challenges as the nap idea, however--and caffeine in the afternoon can mess with your nighttime sleep. Are there no other alternatives?
Actually, quite a few, and Self recently rounded up a massive list of them. Some, like "have a hype session" with someone you love or enjoy a mindless sitcom for a half an hour, sound fun but don't exactly lend themselves to an office environment (though when you're working from home solo, there's no one to stop you). But a few of them just might help you manage to keep your eyes open even during that long afternoon meeting.
1. Take two deep breaths.
"Here are some helpful details on how to do this kind of breathing, along with some handy deep breathing videos you can even follow along with as needed," suggests Self.
2. Read a chapter of fiction.
Again, reading fiction has been shown to have benefits whenever you do it. But there are specific reasons you might want to enjoy a chapter of that new page-turner before getting back to your desk after lunch.
"Disconnecting, focusing on something else, and then re-engaging can pry you out of that state of being stuck or demoralized in dealing with what you're dealing with," Stanford psychiatrist Dave Spiegel tells Self.
3. Up your snack game.
A lot of folks snack to get through the afternoon slump. How well that works depends not just on what you eat (that cookie will just make you crash harder when the sugar wears off) but also on how you eat it. Taking the time to prepare yourself a visually appealing, healthy plate can help refocus your mind and body for the rest of the day.
Self offers the example of "Kelly" who treats herself to a simple charcuterie board in the afternoon. "It's way less fancy than it sounds, but it feels more elegant than Cheez-Its straight from the box," she says. "I savor each little stack, and for a moment forget that it's month 16 of WFH during a global pandemic."
4. Take an organization break.
Your space has an outsize impact on your mood. You can use that to your advantage. "Tidying or organizing the physical space around you might feel like a little thing, but it's a way to physically and proactively attend to yourself and care for your space," University of Minnesota psychiatrist Kaz Nelson explains. "Pausing and attending to your immediate space is really saying, 'My time and workspace are worth my attention.'"
5. Create an afternoon transition ritual.
The content of your ritual is up to you. But whether you decide on a quick meditation break, moment of gratitude, or something else, the key is to be intentional about creating a script that mentally moves you into the right frame of mind to get the most out of your afternoon.
Feb 18, 2022