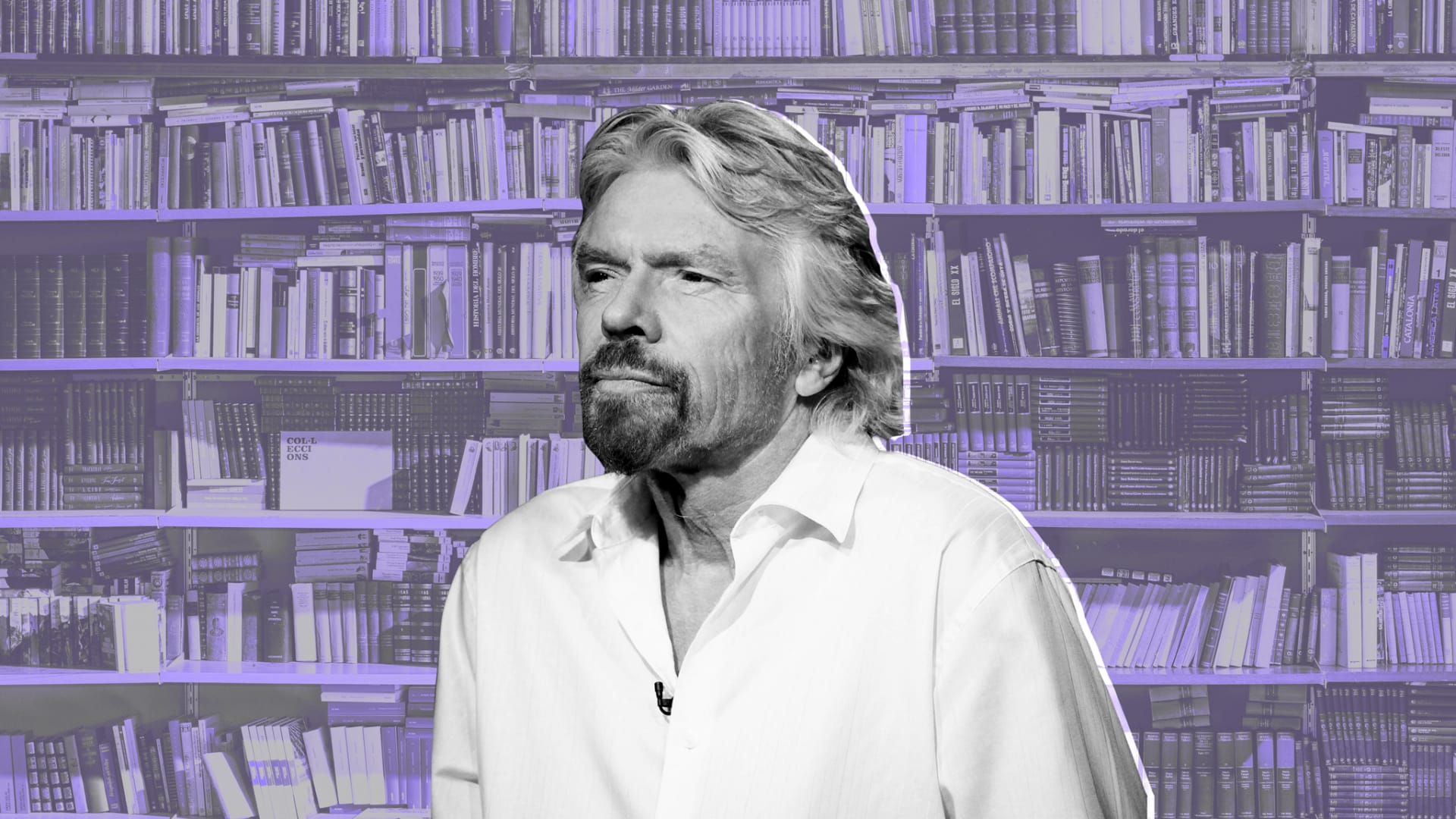 Given his jam-packed schedule founding company after company and going on endless daredevil adventures (most recently to space), you might be surprised to learn that Richard Branson is a big reader. But he is.
In it, Branson boils down his many book recommendations over the years to just three titles he feels everyone should read at least once in their life. "There is a near endless list of enlightening, enduring and impossibly brilliant books to recommend, but here are the ones that come immediately to mind," he writes before naming these as his top three picks.
1. Just Kids by Patti Smith
Branson describes Just Kids by rocker Patti Smith as "part memoir, part love story and part eulogy" and "one of the most enchanting books I've ever read." The book recounts Smith's early days in late 1960s-early 1970s New York and her relationship with photographer Robert Mapplethorpe. According to both Branson and other reviewers the book offers much more than celebrity gossip and a portrait of a more bohemian New York. Branson insists Smith's book reminded him "that life is made richer by the people around you and, no matter what direction your pulled in, you can always come back to yourself."
2. 1984 by George Orwell
If you haven't read Orwell's classic since high school, Branson suggests now might be the time to revisit it. "Although the book is fictional and was written over 70-years-ago, it's concerning to see how relevant it is today. 1984 explores a dystopian world where a totalitarian regime maintains power through spreading destructive misinformation and propaganda," he explains. "In today's world - where science is scrutinized, surveillance is on the rise, fear tactics dominate politics, and 'alternative facts' stifle the truth, 1984 explains the unbreakable relationship between truth and freedom. As we navigate the post-truth era, 1984 reminds us why it is important to defend the truth above all else."
3. Just Mercy by Bryan Stevenson
You may be familiar with Stevenson, a celebrated civil rights attorney and the founder of the National Memorial for Peace and Justice, which commemorates victims of lynching, from his blockbuster TED talk, but Branson insists just about everyone can benefit from investing time in his memoir, Just Mercy, as well. "Bryan's firm belief that 'each of us is more than the worst thing we've ever done' is such an important message," Branson insists, noting that the book has shifted many people's opinions on criminal justice. Perhaps it could shift yours too.
Sep 7, 2021