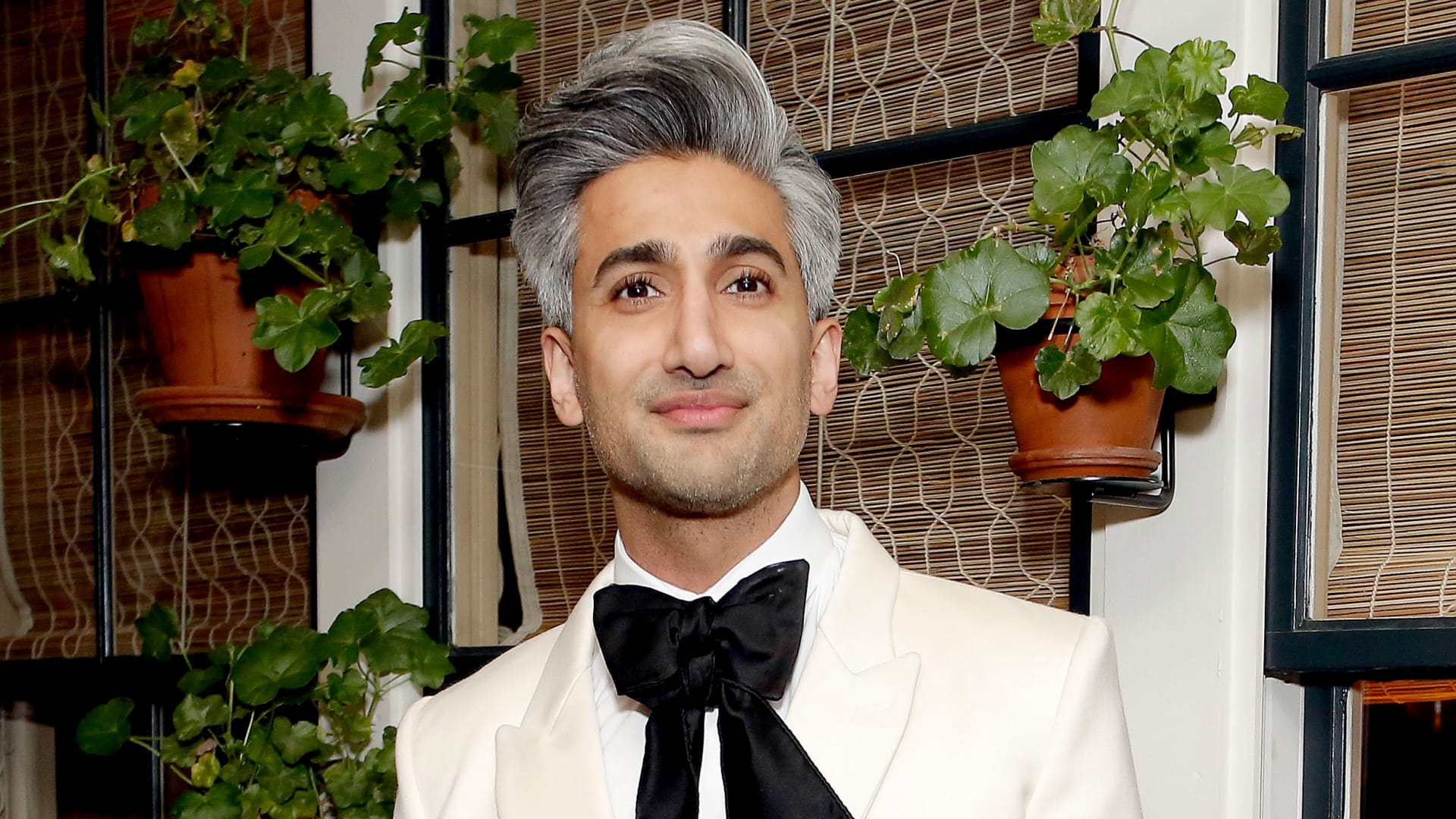 If you're anything like me, you probably know Tan France as one of the co-hosts of Netflix's wildly popular show Queer Eye. But while these days the British-born fashion designer is best known for advocating the French tuck with the "Fab Five," before his time on TV, he founded and sold a series of successful fashion businesses.
In honor of the final episode of the related Boost My Business podcast's second season, in which France discusses his entrepreneurial journey with Colorado coffee shop owner Ryan Cobbins, France spoke to Inc.com about one of the most valuable lessons he learned during his early years in the fashion industry, a rule that helped make his own businesses much more successful.
An apprenticeship in cattiness.
Ask the average person on the street for their impressions of the culture of the fashion industry and she'll probably describe something akin to the Meryl Streep movie The Devil Wears Prada, in which an overbearing Anna Wintour-like fashion editor generally abuses and belittles her keen and able young assistant.
According to France, who spent years working in fashion before starting his first company Kingdom & State, this picture, sadly, isn't too far from reality. "The atmosphere was always quite nasty and often quite competitive. Remember I come from the fashion world. Everyone knows this industry can be a little bit rough," Tan recalls.
Sick of witnessing constant cattiness, as well as his bosses' unwillingness to intervene, France vowed that if he ever managed to start his own business, he would do a better job of protecting his staff from the hostilities he'd witnessed.
The birth of the 'No Bitch Rule.'
When he hired his first employee he stood by this pledge, implementing what he forthrightly terms the No Bitch Rule.
"The day she started, I said, 'I'm going to have a conversation with you and it's called the don't be a bitch conversation.' Which is so not PC," France says of his first day with his first-ever employee.
The no-bitch conversation goes something like this: "If I catch you bitching about somebody else, I assume that you're the weak link within our company. If you really have a problem with somebody, talk to them. You guys should be a team. So if you're the one complaining to me every day that this person said this, I don't like the way this happened, then you're the problem, and negativity breeds like wildfire. You're the one I will have to let go."
Despite France's slightly salty terminology, his employee "actually responded super well to it. She was like, 'No boss has ever spoken to me like this and saying this is what is expected as far as attitude is concerned,'" he reports.
The rarity of this sort of expectation setting from bosses is a problem, France feels. He urges more leaders to proactively communicate their expectations not just when it comes to the work, but also in regard to how employees should treat each other while doing the work. "As the business owners, we're the ones who decide the atmosphere of our workplace," he reminds fellow entrepreneurs.
And if you aren't heeded, make sure you follow through on your promise to police your company's culture. In his time heading his companies, France had to let two employees go for bitchiness-related reasons.
Less bitchiness leads to better work.
Having the no-bitch conversation up front and sticking to what you say doesn't just save you and your team day-to-day stress, but it also leads to better work. "When they all feel like they're part of a team, when they care for each other, they're not competing, and you have this common goal of building the brand, we all benefit. That was the beauty of it," France says.
That's bound to show in your bottom line, not just your mood. As will the improved retention that comes along with a more harmonious workplace. Excepting the two team members he had to fire for intra-office nastiness, every single employee France hired stayed with the company until he sold the business.
So whether or not you're the type to be interested in France's fashion advice, you should probably consider stealing his no-bitch rule if you're a business owner. Being an entrepreneur is stressful enough (especially in 2020). A little up-front conversation about your expectations can keep team infighting from adding to your struggles.
Dec 18, 2020