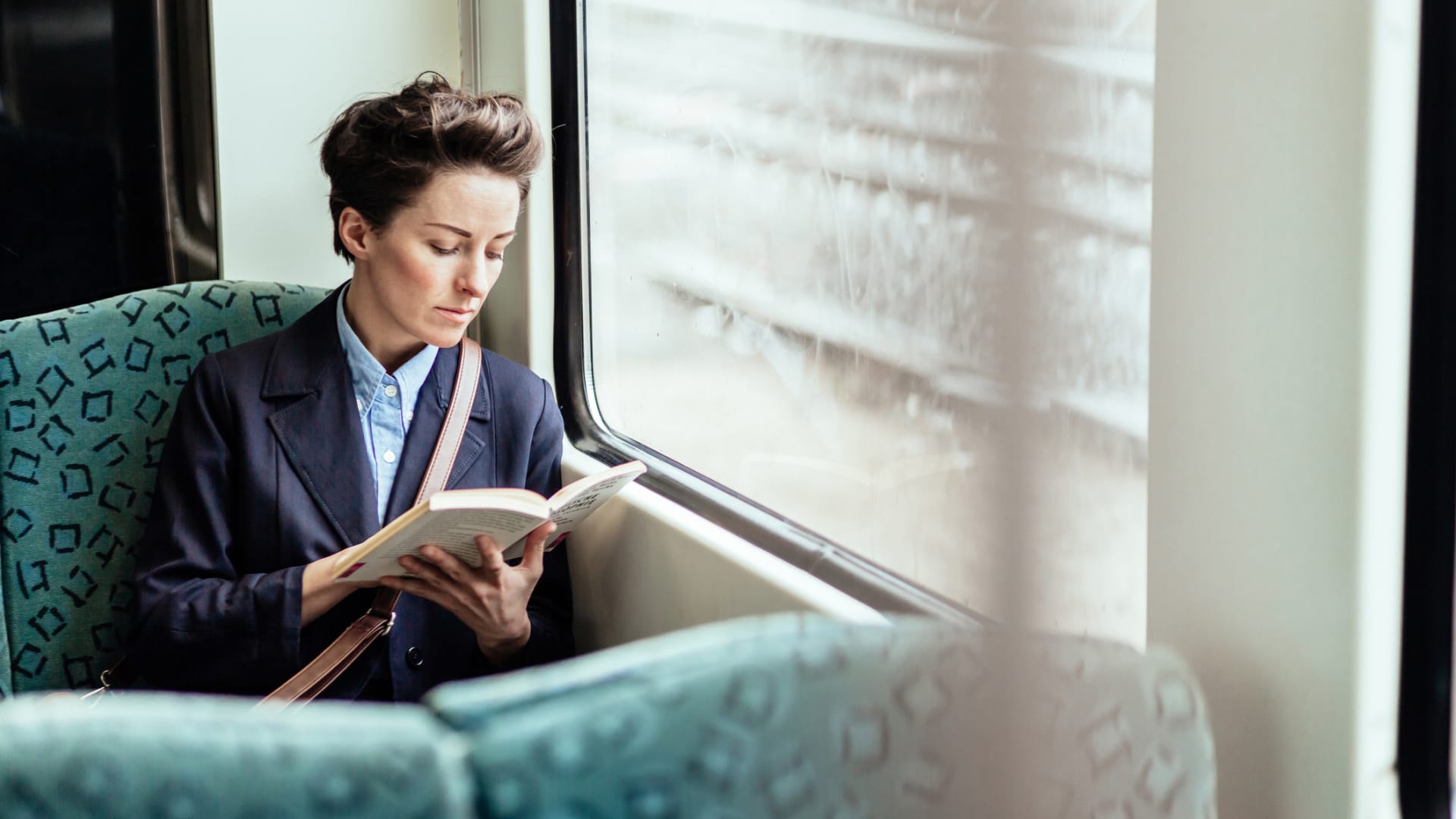 It's starting to feel like fall across much of the country, which means it's time for pumpkin spice, cozy sweaters, and thankfully for readers, the announcement of the shortlist for the Financial Times and McKinsey's annual Best Business Book of the Year award.
As ever, the list offers those interested in business reads a direct route to some of the year's best and most thought-provoking titles.
"In a year marked by disruption and uncertainty, the judges have selected a shortlist, which addresses critical business issues, from the future of work to the importance of technology, in original, enjoyable, and provocative ways," commented Roula Khalaf, editor of the FT.
So pick up a couple of them and curl up to enjoy the cooler weather with a book that's bound to make you think.
1. Deaths of Despair and the Future of Capitalism by Anne Case and Angus Deaton
The basic premise of the American dream is that every generation does a little better than their parents. In 2015, Nobel prize-winning economist Angus Deaton and fellow economist Anne Case discovered that America was no longer living up to that promise.
Deaths among working class whites in the country were actually rising and life expectancy declining. The main culprit was so-called "deaths of despair" caused by suicide or substance abuse. This bestseller digs into what's gone wrong and what we should do about it.
2. No Filter by Sarah Frier
"No Filter pairs phenomenal in-depth reporting with explosive storytelling that gets to the heart of how Instagram has shaped all of our lives, whether you use the app or not. It's so much more than a business story; it's a story about culture, fame, and, ultimately, human connection," raved Taylor Lorenz in The New York Times, calling it "the most entertaining book I've read in years."
3. No Rules Rules by Reed Hastings and Erin Meyer
This deep dive into the unique and much discussed culture at Netflix by its CEO and a business school professor won a recommendation from no less than Satya Nadella.
"I had the privilege of learning from Reed personally and studying the Netflix culture. The insights in this book are invaluable to anyone trying to create and sustain organizational culture," Microsoft's CEO said of No Rules Rules.
4. Reimagining Capitalism: How Business Can Save the World by Rebecca Henderson
With the world both literally and metaphorically on fire right now, just about everyone is desperate to figure out how to save the situation, including capitalists. They might want to pick up this book by a Harvard professor, which attempts to outline how making a profit can be reconciled with a healthier society and a healthier earth.
5. If Then: How the Simulmatics Corporation Invented the Future by Jill Lepore
You may not have heard of Simulmatics, but the Cold War-era company did much to build the modern world we live in. It "mined data, targeted voters, manipulated consumers, destabilized politics, and disordered knowledge―decades before Facebook, Google, and Cambridge Analytica," explains Amazon.
Jill Lepore's If Then excavates the forgotten history that presages the problems of today's Silicon Valley giants.
6. A World Without Work by Daniel Susskind
The robots are coming for our jobs. Will that be a nightmare or a utopia? Susskind's even-minded book guides the reader through this question, examining the arguments of thinkers on both sides of the debate and laying out the challenges of a world where machines do more so humans need to do less.
According to The New York Times, A World Without Work "should be required reading for any potential presidential candidate thinking about the economy of the future." And maybe for the rest of us, too.
Sep 30, 2020