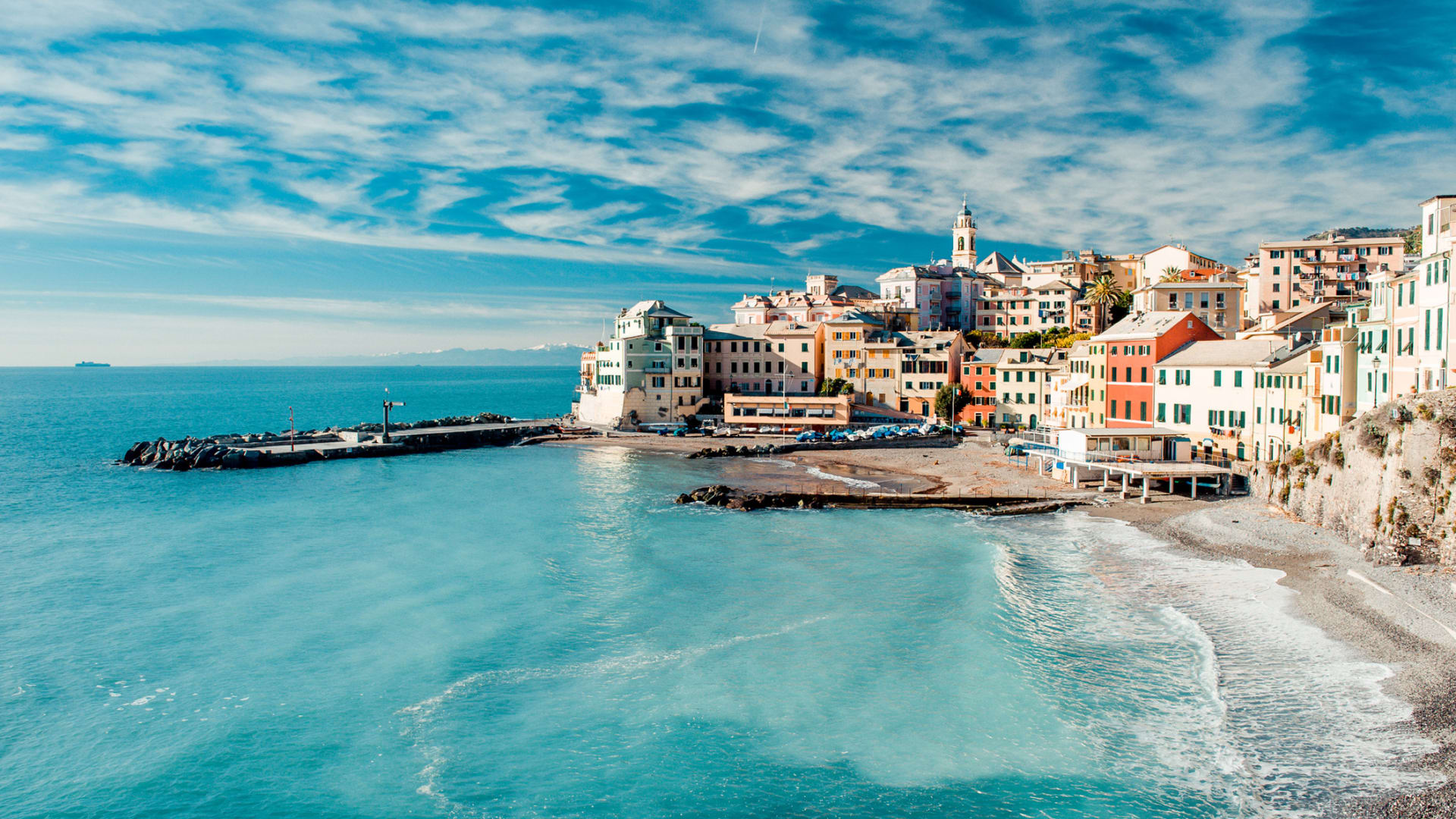 Blue Monday, the statistically most miserable day of the year, may be a week behind us, but I doubt many of us are feeling wildly more cheerful. The weather is grim and the news about the pandemic is grimmer. Vaccines are a sliver of hope on the horizon, but at the moment, the headlines are full of overwhelmed hospitals, mask mandates, and fresh travel restrictions.
Which is why most of you reading this probably haven't given much serious thought to your summer holiday lately. Sure, a week at the beach sounds like a dream. But with the epidemiological situation and flight schedules in flux, booking a vacation feels like a leap of faith.
But according to experts from both the travel industry and the field of psychology, it's one you should think about taking. Not only is booking now a smart move logistically, they argue, but it might also be the best thing to beat back your January blues.
The logistical case
The logistical case for turning your beach daydreams (or city getaway fantasy) into actual bookings comes from the airfare price experts at Scott's Cheap Flights. In a recent email newsletter, they argued that uncertainty be damned, now is a great time to find flight deals that you're likely to actually be able to enjoy.
No one can be sure what will happen with the virus, of course, but one thing is for certain: Whenever enough people have gotten vaccinated for it to be safe to travel again, the floodgates of pent-up demand will open. Airlines have lots of excess capacity sitting around to meet that demand when it first occurs, but eventually prices will start to rise again. You want to book well before that happens.
"If you wait until May, the likelihood of still finding cheap summer flights is not good. Instead, just like getting the best deals on swimsuits in the winter and coats in the summer, around now is the best time to be thinking about summer flights," insists Scott's Cheap Flights.
But who knows if I'll even be able to use those tickets, you might reply. That's a sensible objection, but the travel deals site has a reply: "It's true that, today, most people (a) can't visit Europe and (b) have yet to get vaccinated. But if you wait to book flights until both are no longer true, it'll likely be too late to get a cheap flight for the summer because millions of other people will also be looking for cheap flights then."
The psychological case
Scott's Cheap Flights makes a logistical case for booking now, but a psychological case also exists. Psychologists insist that a huge portion of the enjoyment we get out of vacations comes from planning and anticipating them. You enjoy bikini shopping and comparing hotels nearly as much as sitting on that sunbed sipping pina coladas. Plus, planning a trip beats 900 more hours of Netflix as a way to cope with exhaustion and uncertainty.
And look, it's cold, gloomy, and infectious out there right now. You can't go far in reality, but you can travel mentally. Which means planning a trip in the middle of this Covid winter won't just save you money, it might just boost mood when you most need a lift.
So go ahead and while away some hours researching destinations and booking yourself some flights. Summer is months away yet, but the best time to plan your getaway might be right now.
Jan 26, 2021