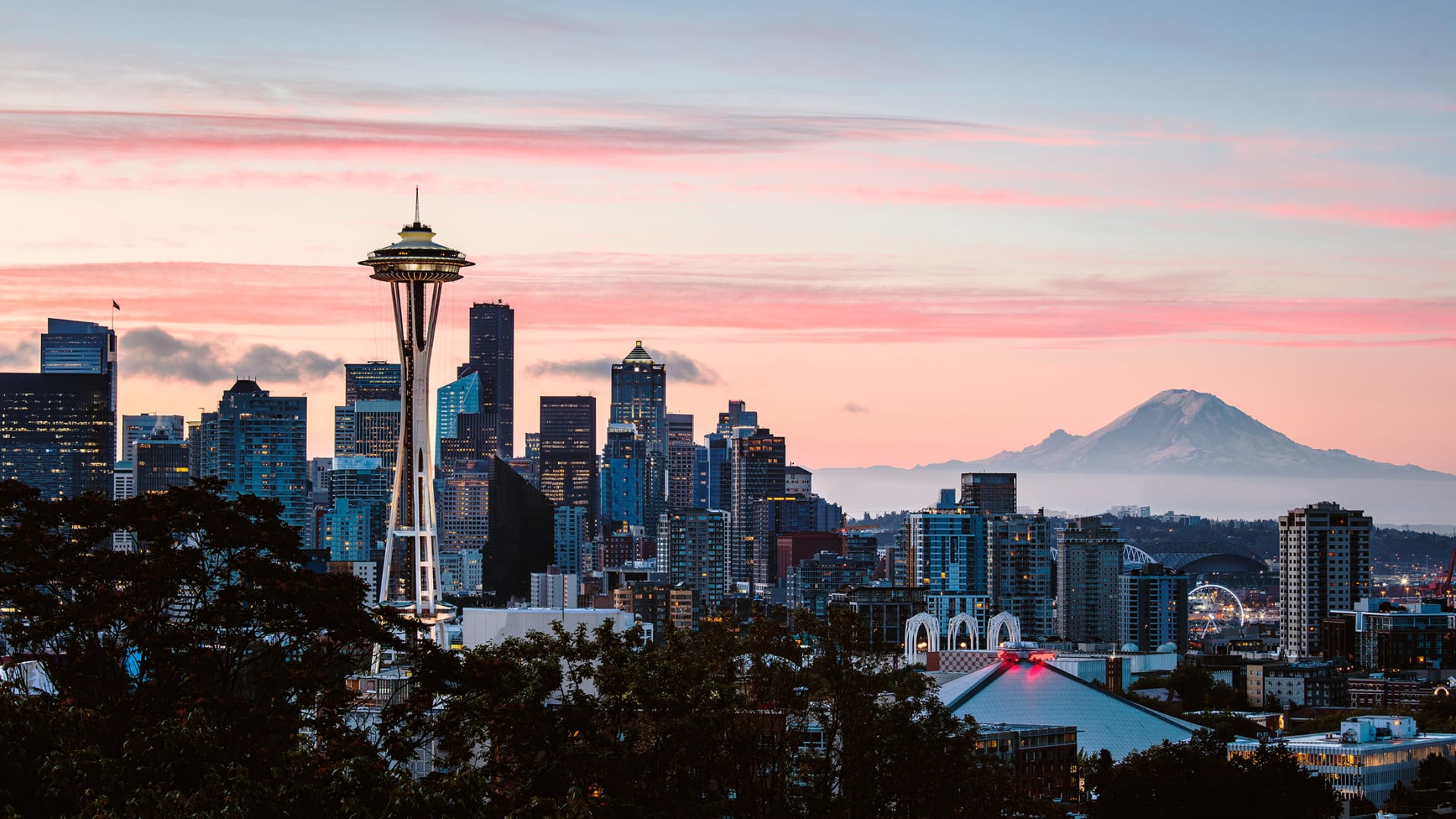 A new ranking of cities based on their friendliness to female business owners aims to help you decide. The report from business loan comparison site Fundera crunches numbers on the percentage of local business owners who are women, the percentage of the female workforce that is self-employed, the size of the earnings gap between entrepreneurs of different genders, housing costs, taxes, the education level of the workforce, and local job growth to come up with metro areas women entrepreneurs should consider.
Fundera founder Jared Hecht cautioned that the data was gathered before the pandemic in an email to Inc.com. But while it's hard to know exactly how Covid-19 may change the rankings, he's seeing hopeful signs the impact won't be negative across the board, at least in the long term.
"One positive thing we are seeing is that overall business applications are up dramatically-- 68.9 percent year on year--according to the U.S. Census Bureau," he wrote. "Whether folks have been laid off, or they're finally turning the side hustle into a full-fledged business, it's clear that entrepreneurship is top of mind right now."
However the pandemic shakes out in the longer term, the results as they stand now are good news for the South and West and bad news for expensive coastal states like California and New York. Though, as you'll see from the complete list below, one rainy West Coast city stands out as especially friendly for female entrepreneurs:
1. Seattle
As the home base of tech behemoths like Microsoft and Amazon, it's no surprise Seattle offers women entrepreneurs an excellent group of peers and potential employees. "Of the city's self-employed business owners, 43.8 percent are women, and the earnings gap between men and women business owners is just 6 percent," notes Fundera, adding that a zero percent state income tax rate partially offsets the city's high housing costs.
2. Las Vegas
This metro area appears on Fundera's list as "Paradise, Nevada," but that's just the census designation for the famous strip of casinos that most of us picture when we think of Vegas. Whatever you call the place, it's a great location to be a woman running a business.
"Women business owners earn nearly twice as much as men business owners do in Paradise, and housing costs as a percentage of those earnings are just 17.5 percent--by far the lowest in the top 15," claims Fundera.
3. Orlando
I'm a little dubious that Orlando deserves to be called "the Paris of eastern-central Florida," as Fundera styles the city, but Orlando definitely earns its slot on this list. "Women business owners earn more than men on average here, earning 106.3 percent of what their male peers do, and the city has low costs of living," explains Fundera.
4. St. Petersburg, Florida
Looking for another alternative in the Sunshine State? How about St. Petersburg, which, like Orlando, has no state tax and low housing costs. Its earnings gap is just 10 percent.
5. Gilbert, Arizona
The first of three Arizona cities to make the list, Gilbert earns its slot in large part because of just how many women in the city are already entrepreneurs.The percentage of women employed in their own business is 4.7 percent, which ties for second in the top 15, according to Fundera.
6. Scottsdale, Arizona
Scottsdale has an even larger percentage of women working for themselves --7.5 percent--but it trails Gilbert because these female entrepreneurs make just 55.9 percent of what their male peers earn on average.
7. Durham, North Carolina
"Part of North Carolina's Research Triangle, Durham lands at number seven on our list thanks to a large percentage of self-employed women business owners, relatively low housing costs, and job growth numbers (before the pandemic)," notes Fundera. There are still relatively few women-owned businesses in the city, however, but with such good fundamentals that may soon change.
8. Portland, Oregon
Portland looked strong in most of the metrics Fundera considered, but it "does have a higher income tax rate than many of our other top cities, and the earnings gap (over 20 percent) leaves something to be desired," the report states.
9. St. Paul
The good news in St. Paul is that "women business owners earn 116 percent of what men do" on average. The bad news? Relatively high income tax rates.
10. Anchorage
If cold weather doesn't phase you, you might want to consider Anchorage, which "boasts well-above-average marks for the percentage of self-employed business owners who are women, and the percentage of women employed in their own business," according to Fundera.
11. Houston
Houston earned its place through its super strong pre-pandemic job growth, but "it remains to be seen whether the city's strong economic numbers will continue in the years to come," Fundera cautions.
12. Boise, Idaho
"The capital of Idaho lands here thanks to solid scores on metrics like earnings gap, residents with bachelor's degrees, and housing costs," says Fundera.
13. Lubbock, Texas
When you think of an entrepreneurial hot spot, Lubbock is probably not the first city that pops to mind, but Fundera notes it has a "a surprising earnings gap percentage--women entrepreneurs outearn men by over 13 percent, on average." Keep in mind that only 1.8 percent of Lubbock's women are employed in their own business, though.
14. New Orleans
On the plus side, "over 43 percent of the city's business owners are women, and 3.2 percent of the city's women are employed in their own business." On the negative, male entrepreneurs outearn female ones here by 30 percent.
15. Chandler, Arizona
Like the other two Arizona cities on the list, "Chandler scores very well in terms of women who are employed in their own business and a skilled workforce," but high housing costs weigh down the city, according to Fundera.
Aug 28, 2020