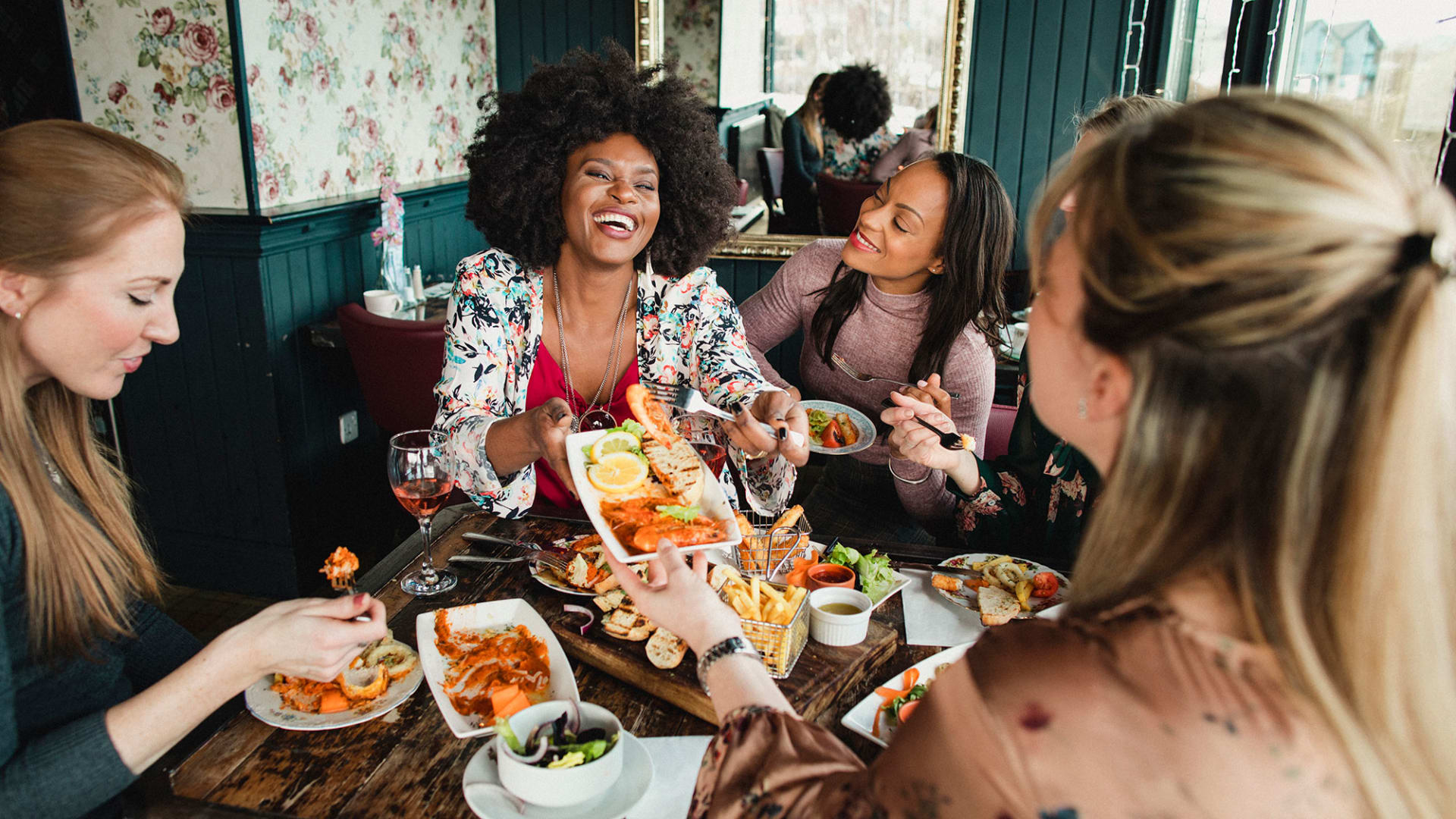 We're not out of the woods yet when it comes to the coronavirus. But with America's vaccination campaign ramping up, cracks of light are starting to show through the trees. And as we get our first glimpse of the sunlit uplands at the end of a long, hard journey, many of us (myself very much included) have a single thought in mind: One humongous party of everything we've been missing.
But before those of us lucky enough to come out of the pandemic relatively unscathed start planning jam-packed schedules, some smart commentators have a warning about the understandable urge to launch the Roaring Twenties 2.0.
While celebrations are definitely in order whenever the world gets this monster virus under control, after that initial bout of euphoria, perhaps the best lesson to take from our pandemic year isn't to attack life even more frantically than before. Instead, consider the Confucian teaching hara hachi bu. Often translated as "eat until you're 80 percent full," for our purposes the idea might be better thought of as the "80 Percent Energy Rule."
Leave some fuel in the tank.
In contrast, Westerners tend to "believe in pushing up against the limits, and going over them: We're pedal to the metal, giving 110 percent, and our amps go to 11. We max ourselves out in every facet of our lives: our finances, our relationships, our health, and our careers," he continues.
That sounds like many entrepreneurs, and it was certainly Jackson when he was young. But as he got older, he found maxing out his energies meant he had no cushion to absorb the inevitable shocks of life. His periods of manic activity would always end with a crash.
Which is how the first Roaring Twenties ended. The jazz age closed with the stock market crash and Great Depression. Fitzgerald drank himself to death at 44. Pushing yourself to the limits, be they economic or personal, usually ends very badly. But that's not the only reason to apply the "80 Percent Energy Rule" not just to your diet, but to your life, as well.
Jackson reports that he now tries to stop working once he's expended 80 percent of his energy each day. That not only leaves some time and energy to spare for crises (and life), but also allows him to do better work for longer. "Instead of being overstimulated, my mind is more focused. By acknowledging my limits, I spend my resources more wisely," he writes. "I'm no longer at constant risk of burnout."
Don't rush back to normal.
That sounds like a sensible way to live at any time (which is why this principle has been handed down since the time of Confucius). But it may be a particularly important idea to keep in mind as we all gear up for post-pandemic life.
Psychology suggests that the pressures of the pandemic have pushed people to re-examine their values and evaluate whether their lives are in line with their deepest beliefs and aspirations. This has created a unique opportunity to reset and consciously choose a less frantic, most sustainable lifestyle.
"In the Snoring Twenties, the desire to live hard would curdle kinda quickly into a desire to live well," he imagines. "We would quietly appreciate dinner and drinks with friends and family, indoors and in person, near and far, traveling in airplanes we no longer regard as winged deathtraps of pestilence. Some of us would continue working from home and finding other elements of pandemic living to keep in perpetuity, rather than discard in a blind rush back to our old ways. We would search for the right balance between smelling the roses and tending to our gardens."
So go ahead and crowd into a bar with hundreds of strangers when the health authorities give the all clear. Take that delayed trip. Start that business you've been dreaming of all lockdown long. But as you do, remember the parts of the pre-pandemic hustle you didn't miss this year and keep the "80 Percent Energy Rule" in mind.
Rebuilding your life to leave some slack in your days (or your diet or your budget) isn't waste. It's resilience, joy, and the ability to keep going in good health for decades to come.
Apr 6, 2021