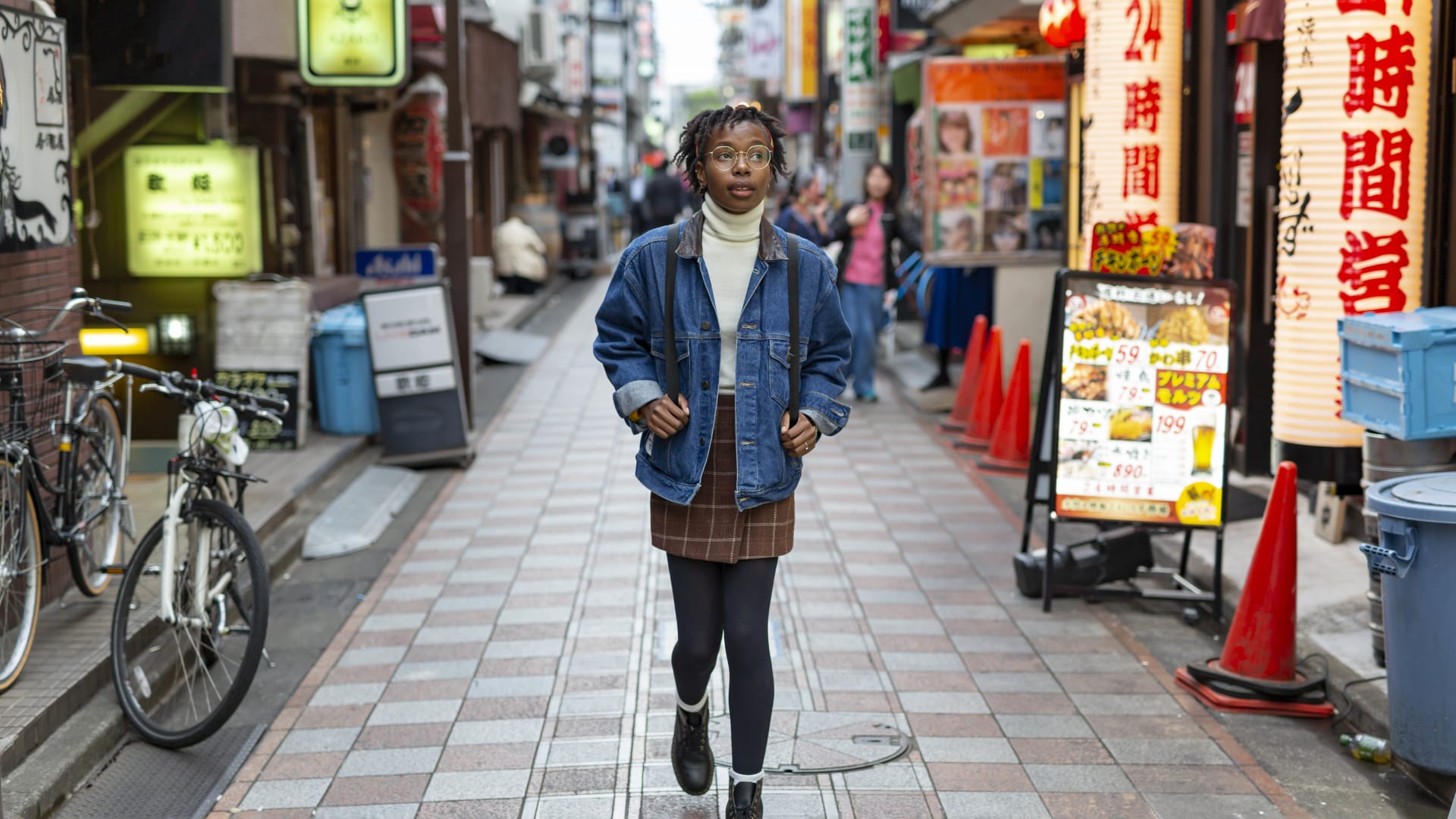 As a Black founder in travel, I've been reminded many times over the years that there's no better place for a Black founder like me. Simultaneously, I've been confronted with the reality that there are many leaders in travel who seem hell-bent on preserving the benefits of White privilege in the travel industry while very few are actively taking meaningful steps to make the travel industry more diverse and inclusive.
Let's first look to the actions and words shared by Airbnb in the aftermath of both George Floyd's death last May and the anti-Asian murders in Atlanta in recent weeks. We can easily see the statements for both situations here and here are nearly identical. While trying to ignore the paltry size of the donations against a $100 billion market cap, it's clear that this kind of templated response to racial injustice is fast becoming Corporate America's way of reminding non-White people that we are all the same in the eyes of travel industry leaders. When corporations worth billions of dollars copy-and-paste inclusion language and donation strategies, us non-White people are left with a reminder of how little attention our lived experiences and injustices are given as long as the quarterly reports stay consistent.
I've been in the travel industry for nearly a decade and have been reticent to speak candidly about the most critical racial dynamic that prevents this industry from truly reflecting the diverse makeup of travel itself. That must end today, because I feel an obligation to help bring light to one of the dark issues that has prevented this industry from truly progressing.
Over the years, I've never been shy to share my experiences and opinions as a Black founder in tech. I've written and spoken frequently about everything from virtue signaling during the Black Lives Matter protests and fundraising while Black to the perils of blitzscaling and the beginnings of my entrepreneurial journey. But somehow, I've always been a bit less prone to speak directly to my colleagues in the travel industry.
Maybe my reservations were born of the part of me still holding out hope that there would be true change after last year's protests and the reassessment of the industry at large stemming from the Covid-19 pandemic. Truth be told, I think because of my never-ending love for all things travel -- the planning, the packing, the flights, the hotels, the discoveries, the memories -- I've always assumed that all of my colleagues in this industry see the world through the same lens as me. Travel is one way to discover and embrace new cultures, seek new perspectives, and gain empathy and understanding about the lives of others. To realize, through it all, that we're actually more alike than we are different. Yadayada.
But I just can't anymore.
When I launched Localeur eight years ago, I imagined a future in which the travel industry would reflect travel itself. Unfortunately, the industry continues to look every bit as White and male as it did during the first tech boom in the late '90s-2000, when TripAdvisor, Kayak, Priceline.com, and Expedia were founded.
After nearly a decade in travel, I feel completely boxed in by the lack of industrywide effort to change these inequitable realities within travel leadership, not to mention the lackluster effort by travel media to cover this with the same fervor as last summer's Black Lives Matter statements.
I recall the countless statements of empathy, support, and understanding from hotel executives, thought leadership pieces from the heads of diversity and inclusion at the large online travel agencies, tweets of solidarity, and pledges of allyship and anti-racism. I went on NPR last summer and reaffirmed my belief that corporations could, in fact, play a role in addressing the racial and social injustices against Black people in America.
More than a year since Breonna Taylor was killed by police while sleeping in her bed, and 10 months since that fateful day for George Floyd, I can say wholeheartedly as a Black man in the online travel industry that many of those pledges, statements, and vows have already become afterthoughts for many of the leading companies in travel.
The travel industry is a global affair, accounting for roughly one in every 10 jobs around the world and more than $8 trillion worldwide, according to the World Travel & Tourism Council. In the U.S. alone, travel and tourism accounted for nearly 8 percent (north of $1.5 trillion) of the GDP. Meanwhile, online bookings account for not even 25 percent of this, showing just how much of travel behavior (and revenue potential) remains offline.
In a year in which Black Lives Matter protests and a pandemic were among the most dominant stories, the travel industry had a genuine opportunity to reimagine the industry. This reimagining was not only an opportunity to meet the demands for corporations to behave like stewards of humanity and morality, but also to attack the massive growth potential within the multitrillion-dollar industry.
And yet the travel industry today, particularly the largest online players in the sector, reflects almost no major or systemic changes from previous years. Just as White women have largely been relegated to non-business unit leadership within Corporate America -- where they are commonly expected to be chief people officers and chief marketing officers, but seldom CEOs, CFOs, or heads of verticals -- Black people have been relegated to diversity-related roles.
With the exception of companies hiring Black men or Black women to fairly recently created (and lowly resourced) positions as "head of diversity, equity, and inclusion" or "VP of belonging," the executive teams of leading travel companies reflect just how little diversity, equity, and inclusion is hardwired into travel at the highest levels.
Here's a quick breakdown:
Startup Investing
The most prolific, well-connected investors in travel-tech are all White men. This is an article from 2013, but not much, if anything, has changed in terms of who's been leading travel investing over the past eight years. I know because I've pitched more than 300 investors since 2013, and with only a handful of exceptions in travel, they have been predominantly White men.
Travel Startups
The CEOs, founders, and majority of senior executives at the leading travel-tech startups are all White men, including at Hopper, which just announced a $170 million Series F raise; GetYourGuide, which has raised well north of half a billion from VCs; TripActions, which recently closed a $155 million Series E round; and Vacasa, which announced its $108 million Series D one week after Floyd's death last summer, bringing its funding total to north of $600 million.
Hospitality
Airlines
It's a similar story 30,000 feet up. The CEOs of Alaska Airlines, American Airlines, Delta Air Lines, JetBlue, Southwest Airlines, United Airlines, and, even, Spirit Airlines are all White men. And, yes, Boeing and Airbus, which make the majority of commercial jets, have White male CEOs.
Online Travel
Here's the truly frustrating part. Even with travel startups or travel-adjacent companies, White men are largely in control. Over the years, Localeur has partnered with companies ranging from Lyft and Nike to RVshare and Tablet Hotels, and in each instance, the person controlling the budget was a White man. Every active early-stage VC firm in Austin is led by a White man (with the exception of one led by two White women). It's not uncommon for me to start a partnership with a company where every touch point within the company is a White male. (And this says nothing for how often they are straight.)
Travel is so incredibly fun. And so much of this fun originates out of the variety of backgrounds, perspectives, and lived experiences of the people I come across and the people behind the places I visit, be it a Black-owned restaurant, a Latina-owned shop, or an LGBTQ-owned boutique hotel. Yet when I look up and around at my "peer group," or colleagues in travel, I see one thing at the top.
Perhaps I should just resign myself to a career as a head of DEI in travel. Or maybe I can be one of those Black travelers modeling in all the social ads and webpages I often see major travel companies promote, while their "About" and "Executive Team" pages are about as White as the Royal Family. Like Victor Green, who helped Black people travel safely during the Jim Crow era with his "Green Book," perhaps I must maintain a 9-to-5 job (he was a postal worker for 30 years) and treat travel as something of a passion project instead of a career.
In travel, it seems, once I checked the box that says I'm not a White man, I unknowingly boxed myself into a situation where everything from raising money from venture capitalists to striking revenue-generating partnerships with leading companies in travel would come down to whether I could get support from the right White man or men.
I'll always be in love with travel. I just got my second vaccine dose last weekend, and I'm already plotting future trips for later this year and early next year. But much like the commitments to Black lives many of the aforementioned companies shared last summer, my love for the travel industry has fallen by the wayside. I just can't take another "How I Built This" by a White man who can't mention White privilege. I can't take another global travel conference headlined by the same dozen or so White male CEOs and executives, or the oft-tokenized executives in DEI roles they now point to as proof of their efforts.
From the exclusion of Black and other underrepresented groups in the business-unit decisions of Corporate America to the lack of public support for legislation that protects the civil and voting rights of Black people, we see this in the travel industry time and time again. Playing the role of carrying the emotional labor of White men during Black History Month or Juneteenth is simply not a role I sought when I ventured to pursue a startup in the travel industry. Of course, I'm tired.
The inability of travel leaders who've benefited from White privilege throughout their careers (and the lives of their companies) to address how this perpetuates itself into the lives of travelers, not to mention Black entrepreneurs like myself and other underrepresented professionals trying to enhance this industry, could prevent the kind of belonging, equity, and inclusion so many companies and CEOs in travel have said they hope to attain.
Having been a part of the travel industry for nearly a decade, part of me is now wondering if PR statements about progress--without real, substantive actions to generate that progress--was the goal all along.
Mar 31, 2021