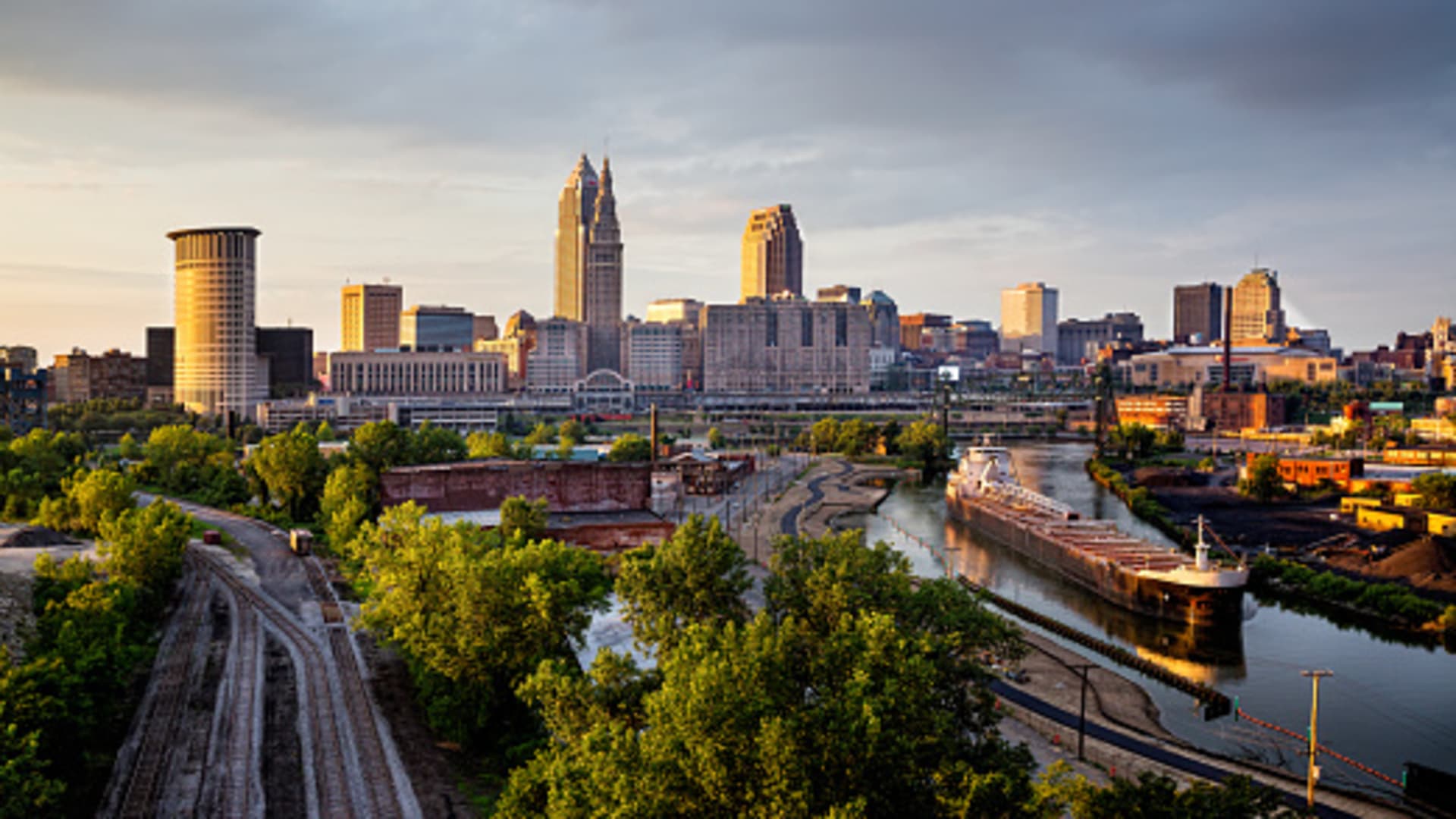 Nestled below the Great Lakes is a powerhouse of commerce, education, technology, and culture. With more than 16 major metropolitan areas, each with its own strengths, Ohio offers a wealth of advantages for companies seeking a business-friendly climate for relocation or expansion. From its deep industrial roots to its innovative technology centers, Ohio represents the seventh-largest state economy in the U.S. In addition, each region offers cultural and entertainment opportunities and an exceptional, affordable quality of life.
Here is a sampling of a few distinct areas, to give an idea of the varied strengths and amenities Ohio's varied regions offer.
Central Ohio: Columbus
Just 14 U.S. cities grew by more than 100,000 people over the past decade, and Columbus was one of them. Located in central Ohio, the city is home to 52 college campuses, including The Ohio State University (OSU), which is a talent magnet, according to OSU futurist and professor of history David J. Staley. The city has a rich industrial history but has always been ahead of the economic curve. Staley notes, "Government, education, insurance, research: these have long been the key industries in Columbus." These institutions give the region a wide variety of accessible educational opportunities.
Economic opportunity is a draw, but so is accessibility, Staley says. "It is very easy to establish connections, to launch new enterprises," he adds. The region's economy is so diverse that no industry represents more than 18 percent of employment. It's also a logistics hot spot, with most major couriers having a presence in the region.
Northeast Ohio: Cleveland
Home to the renowned Rock & Roll Hall of Fame and three major-league sports teams, the Cleveland region has undergone enormous redevelopment, especially along its waterfront. The Cleveland area drives 40 percent of the Ohio economy, says Steve Stivers, president and CEO of the Ohio Chamber of Commerce. "The area has a workforce of 2 million," he says. Many of these employees are drawn to the exceptional culture and affordability of the region.
From an educated young workforce to forward-thinking innovation clusters, the Cleveland region is a magnet for growing companies. "The emerging downtown area attracts young talent," says Jason Jolley, MPA director of the Voinovich School of Leadership and Public Service at Ohio University. "It's an understated Midwest destination with a great deal of potential for investment."
Southwest Ohio: Cincinnati
Positioned in southwest Ohio, Cincinnati is within 500 miles of nearly 60 percent of the country. That's part of the reason why it's a major hub in the supply chain. Two rivers intersect in the city and it has three major highways, two Class-A railways, and two active foreign trade zones. Its international airport (CVG) is the fastest-growing air cargo hub in the U.S. Amazon recently invested $1.5 billion into CVG, creating an air services hub. Major companies with headquarters here include Procter & Gamble, Kroger, Fifth Third Bancorp, and Cintas. There are many opportunities to work for world-class companies while enjoying the affordability the region has to offer.
It's also a tech hotbed, driven by CincyTech, a seed-stage investor. "CincyTech has made great investments in Cincinnati's Over-the-Rhine area, making it a magnet for startup activity," says Jolley. Information technology (IT) and technology employment has increased there by 25 percent over the past five years.
Northern Ohio: Toledo
Ranked a top "American Dream City" by Xavier University and the No. 1 mid-sized city in the nation for new business investment by Site Selection magazine, Toledo is attracting attention -- and new investment. "There's a great deal of business growth taking place," says Jolley. "Toledo just received a large investment from General Motors in the region." That's a nod to the region's deep manufacturing roots, which have evolved into a robust additive manufacturing business community.
"Toledo is ranked No. 2 in manufacturing in the country [for mid-sized cities]," says Stivers. "And Peloton announced it will be making its first U.S.-built bikes in Bowling Green, Ohio, which is just outside of Toledo."
And so much more
While these four regions offer a taste of Ohio's diverse economies and strengths, they're not the complete story. Just look at the Inc. 5000 companies that make other areas of the state their home. For example, Perishable Shipping Solutions is located on Ohio's eastern border in Youngstown. The company, which ranks 177, provides pick-and-pack e-commerce order service for perishable products. Aerobiotix, a medical device company that ranks 304, is in western Ohio's Miamisburg. And tech services provider HumanIT Solutions (No. 513) has found success in central Ohio, near Dayton.
"Ohio is a success story for the Midwest," Jolley says. "The vibrancy of our cities and our forward-focused economy have created a strong population and economic growth."
Nov 4, 2021