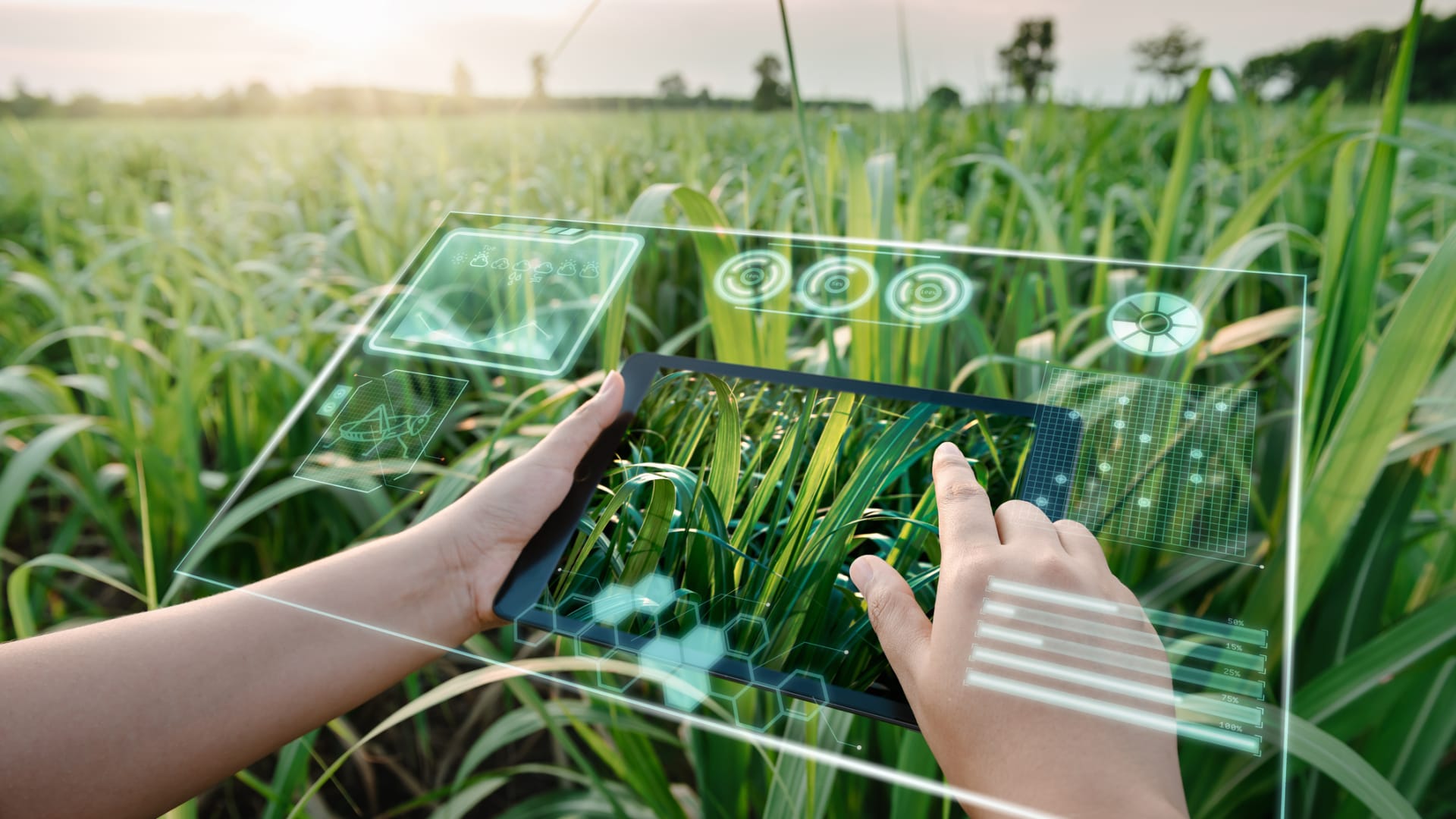 Innovation can be found in every corner throughout Ohio, from the state's diverse and thriving $700 billion economy to its high quality of life. In recent years, the Buckeye State has become a magnet for future-focused tech companies due to a climate that supports innovative, growth-oriented businesses, and thanks to Ohio's top-rated affordability.
"We have world-class academic institutions and communities that attract smart, talented, industrious people who want to build and grow businesses," says Nick York, president of the Ohio Innovation and Technology Association (OITA), an organization focused on accelerating adoption of technology in the state. "And Ohio is at the crossroads of the United States, within 600 miles of 60 percent of the population, offering connectivity."
While tech companies can be found throughout the state, three high-growth technology sectors are well represented in Ohio.
Biotechnology
Biotechnology innovation can be found in many of Ohio's cities, especially those that are home to the state's universities. For example, The Ohio State University (OSU) recently broke ground on its Columbus campus to build the Columbus Innovation District. Dawn Larzelere, OSU associate vice president of business development and the Innovation District, says its first phase will include buildings that house research focused on life sciences, immunology, smart systems, sustainability, and biotechnology, as well as cancer treatments.
"The Innovation District will house the region's first proton therapy treatment facility, which is in partnership with Nationwide Children's Hospital," says Larzelere.
Nationwide Children's Hospital was ranked as the eighth best children's hospital in the country by U.S. News & World Report. The institution is also nationally ranked in the top 10 children's hospitals for pediatric research.
Case Western Reserve University School of Medicine, located in Cleveland, is the largest biomedical research institution in the state. The medical school, which is ranked in the top 25 for research by U.S. News & World Report, has been on the forefront of medical innovation for decades, including the discovery of the world's first artificial human chromosome in 1997. Its innovation lab has generated numerous success stories, such as Rodeo Therapeutics' technology. The privately held biopharmaceutical company develops small-molecule therapies that help regenerate and repair multiple tissues.
Ohio University (OU), located in Athens, is home to the OU Innovation Center. The first innovation center of its kind in the state; its focus is biotechnology advancements.
"We have a history of biotech accomplishments," says Joseph C. Shields, PhD, OU vice president for research & creative activity. "One of our researchers produced the first transgenic animal, for which we received a patent. Another researcher created an important therapeutic for growth hormone problems that has benefited thousands of people and brought significant licensing royalties to the university to be reinvested."
And more biotech research is being done at the University of Cincinnati College of Medicine. The medical school performs research related to infant, child, and adolescent diseases in collaboration with the Cincinnati Children's Hospital Medical Center.
Mobility technology and smart cities
Ohio is also home to tech companies that further advancements in mobility. For example, the Transportation Research Center (TRC) supports advanced ground and air initiatives. It's home to a 540-acre Smart Mobility Advanced Research and Test (SMART) Center that promotes new technologies and autonomous and connected vehicles in a real-world environment.
Ground technology innovation uses RADAR and LiDAR, automations software development firms, and electric vehicle infrastructure, while air advancements include eVTOL eco-friendly aviation, medical delivery drones, flying cars, smart corridors, and military-grade test facilities.
In addition to its biotechnology work, Columbus Innovation District will include a hub for researchers, entrepreneurs, and industry experts to work together on the next generation of smart systems, renewable energy, and sustainability solutions.
In fact, the city of Columbus has been working on advancements in mobility since it won the U.S. Department of Transportation's first Smart City Challenge in 2016 and received $50 million in grant funding for smart city projects. The city formed the Smart Columbus initiative to help reinvent the future of its infrastructure.
"We're seeing a lot of research into autonomous vehicles and public transportation with an electric and renewable energy standpoint," York says. "The Ohio Turnpike is also being used as a testbed for companies to test advanced mobility solutions."
Advanced manufacturing and more
In addition to mobility and biotechnology, many other Ohio companies, like Stirling Ultracold, are making headlines for their innovation. Founded in and operating out of Athens, Ohio, Stirling Ultracold manufactures an ultra-low temperature freezer.
"The company had invented a novel technology for creating very high-efficiency, low-temperature freezers," Shields says. "When Covid-19 happened, it was exactly what was needed to preserve the Pfizer vaccine. BioLife Solutions acquired Stirling and chose to keep the company in Ohio."
Ohio is also home to several growing software and IT service companies, including several from the Inc. 5000 list of America's fastest-growing private companies. Columbus company, Dash Technologies, offers development and data services for companies in the health care, manufacturing, and retail industry. BoxCast, located in Cleveland, provides live-streaming solutions. Keyfactor, headquartered in Independence, offers cybersecurity services with crypto-agility and public key infrastructure (PKI) as a service. And Vantage Point Logistics, in Westerville, provides a cloud-based platform for visibility into the health care supply chain. These companies all provide services in demand during the pandemic, such as data sharing, live streaming, and logistics.
"In many ways, Ohio's innovation is only in the beginning stages," York says. "I think we'll see a continued hockey stick of growth and opportunity for technology companies in the future."
So, whether you're looking to innovate the future of business, or find opportunity for a higher quality of life, things in Ohio are looking up and up.
Jan 5, 2022