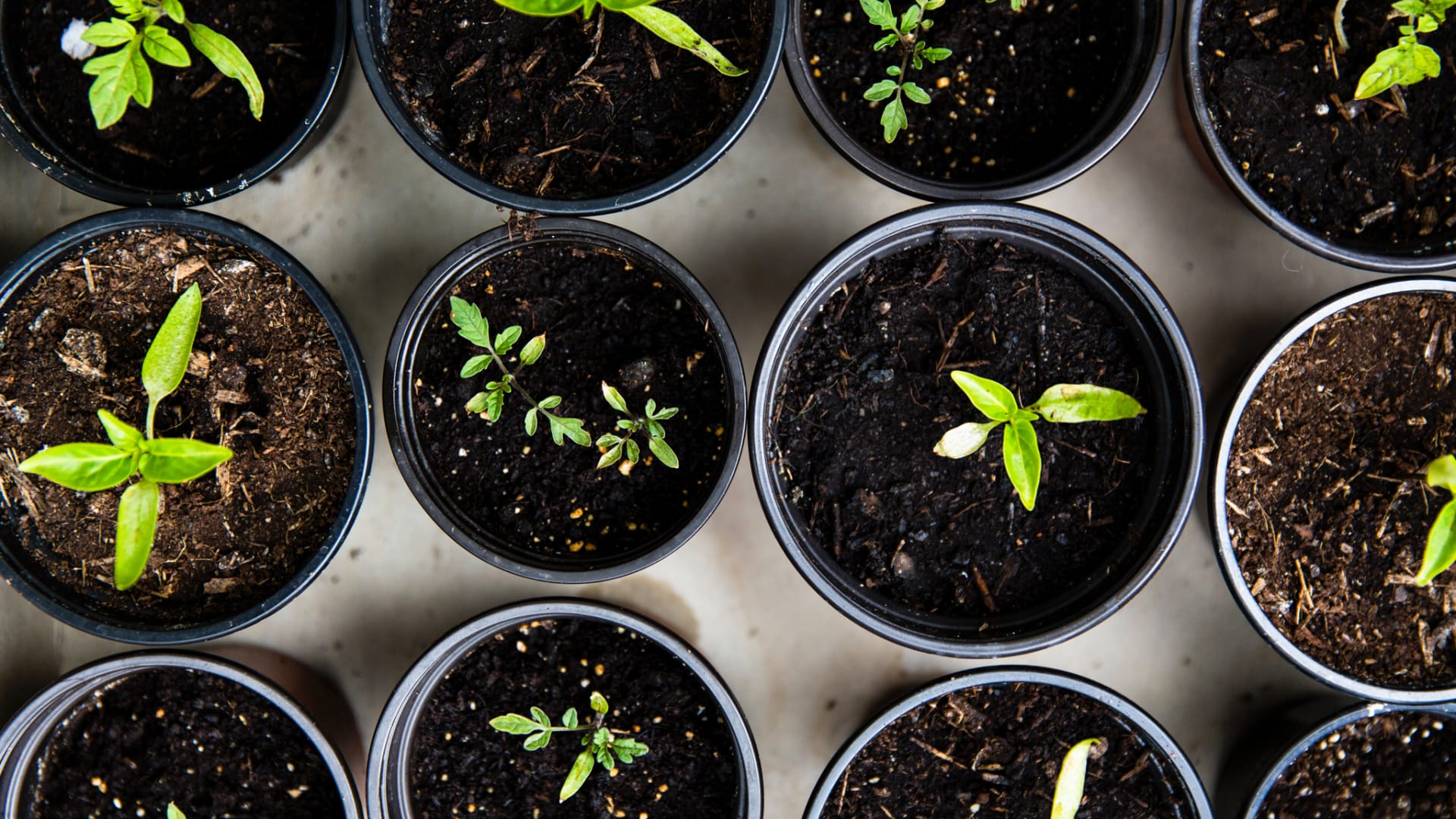 A few months ago, a Bethlehem, Pennsylvania couple ripped out their 600-square-foot backyard lawn to replace it with a vegetable garden, turning a hobby into a safeguard against possible food shortages brought on by the Covid-19 pandemic. The gridded plot of plants, some in raised beds and all protected by deer fencing, required a fairly hefty investment.
They're part of an expanding group of backyard farmers who are contributing to a recession-defying infusion of sales at nurseries, garden centers, and online retailers, not just in the eastern part of the Keystone State but nationwide. The trend points to a growing opportunity for entrepreneurs looking for a niche yielding a different kind of green.
The rush of grow-your-own enthusiasts--veteran gardeners expanding their cultivated space and a fresh crop of newbies--caught mail-order seed and seedling suppliers by surprise. Demand rose in March, when the majority of gardeners stock up, anticipating planting as temperatures rise and the threat of a fatally hard frost starts to fade. Many seed catalogs sold out of stock. Even the venerable Burpee Company briefly stopped taking orders.
The demand for organic seed, often sourced locally by gardening shops, surged. Fifth Season Gardening, with five retail locations in North Carolina and Virginia, restocked five times, exhausting its suppliers and keeping the grow-lights shining from sundown until dawn. The heroic effort still fell short, so Fifth Season turned to buying flats of plugs, or tiny seedling starts, to refill the racks.
"We were unbelievably busy, breathtakingly busy," says manager Pam Scott.
Fortunately for businesses like Fifth Season and their suppliers, many states deemed nurseries and farm-supply stores essential. "Like every seed company, we've had a huge uptick in sales," Nate Kleinman, a New Jersey farmer and founder of the Experimental Farm Network, told The New York Times. "People seem to be preparing for some serious disruptions in the food supply. I'm not alone in feeling concerned with how this may go down."
Kleinman's misgivings have some grounding. Just as the peak harvest arrives for many crops, Covid-19 cases are rising in important food-producing states including Florida, Texas, and California. Federal lawmakers, immigration agencies, and farmers themselves have taken action to reassure immigrant laborers--many of whom are undocumented--that they won't be deported. While the Trump Administration recently halted the issuance of H-1B visas for tech and other highly educated workers, the number of seasonal work visas has jumped to more than 257,000--up from fewer than 50,000 in 2005.
The worst-case scenario of a food-supply-chain breakdown made a temporary shortage of toilet paper seem almost trivial. While it didn't happen, the common denominator--fear of lacking life's necessities because of a mass contagion--is both crystal clear and rooted in history and human nature.
With the number of Americans buying overalls and Miracle-Gro, comparisons were being made to the victory gardens (also called war gardens or food gardens for defense) planted in home plots and public parks during World War I and World War II. The U.S. Department of Agriculture reported that such gardens produced a third of all U.S. vegetable and fruit production in 1944.
But while government-sponsored campaigns to spur home food production garner much of the historical credit for the movement, other forces have come into play. The 1918 flu pandemic--which killed about 675,000 people in the United States--magnified the food insecurity tied to WWI, creating a second impetus for the initial victory garden push.
War and plagues aside, provision gardening has long been a way of life for Black Americans. As Leah Penniman, author of the 2018 book Farming While Black and manager of the nonprofit community farm Soul Fire Farm, has said: "What we stand for now is what our elders and ancestors have always stood for. To free ourselves, we must feed ourselves." Her Petersburg, New York, organization received applications for the installation of more than 50 food-producing home gardens this year, far outstripping the demand of previous years.
Generally, history has shown that public enthusiasm for home and community gardening is driven by cultural and economic forces. For example, after Victory in Europe Day in 1945, victory gardens in the U.S. were quickly replaced by tidy lawns. After the hard work of winning a war, people evidently had leisure and family time on their minds--and chose barbecuing and croquet over pulling weeds and planting tomatoes.
Today's DIY food movement shows signs of staying power. One indicator: The just-released "Compost and Top Soil Market Report," billed as the "COVID-19 Impact Edition, forecasts no slowdown in the sector until at least 2027. A recent survey by the nonprofit National Garden Bureau (NGB) found that new gardeners--specifically, those age 35 and under--identified fruits, vegetables, and herbs as their top three choices of things to grow. That contrasts with the over-35 set, who placed "pretty" (flowers, perennials) ahead of produce. What's more, garden-supply sales increased three to four times from 2019 to 2020, according to estimates based on anecdotal reports, says Diane Blazek, NGB's executive director.
For some, the demand is opening new doors to entrepreneurship. In Charlottesville, Virginia, Eric Kelley, 36, a wedding photographer whose business evaporated after the pandemic hit, thought he'd generate some income with his other skill, woodworking. He offered his service--building raised beds out of rough-sawn cedar--on Facebook Marketplace, starting in April. Like tomatoes ripening in August, orders flooded in. In fact, they overwhelmed him. Within weeks, he stopped selling via Marketplace and began planning a business expansion. Today, with his wife's cousin, Nicole Johnsey Burke--the Houston-based founder of Roots Garden and Gardenary, and author of the recently published Kitchen Garden Revival (Quarto Publishing Group, 2020)--as an adviser, Kelley is preparing to launch Virginia Potager. (Kelley did the photography for Burke's book.)
"It was a pretty hard pivot away from wedding photography," Kelley says. "But there was a really high demand for the boxes. I could not quite keep up with it, so I hit pause. But I'm definitely not running away from it." He anticipates launching Virginia Potager by next spring.
Gardener's Supply Company has chalked up significant sales of durable and costly gardening goods, according to Christie Kane, spokesperson for the Burlington, Vermont-based business. Raised-bed kits and grow lights in particular have been big sellers. "Those are our greatest indicators of people investing in the long term," Kane says. "This season, people are spending on big-ticket items significantly more than they did last season."
Beyond the positive business trend, something of equal if not greater significance is happening on the homegrown food front. In addition to its retail efforts, Gardener's Supply is purpose-driven, working to address food insecurity and promote healthy eating. To that end, Kane says, the company converted all of its garden beds, some of which had been decorative, to food production in 2020. The early measurable result? The company has distributed 86 percent more free produce to those in need this year than it did in 2019.
Further evidence of a community-focused groundswell can be found in Charlottesville, Virginia. There, a coalition of government and nonprofit entities has increased interest and participation in community gardening. Cultivate Charlottesville integrates three programs--the City Schoolyard Garden, Urban Agriculture Collective, and Food Justice Network--"to create a healthy and equitable food system." The immediate goal is to provide more locally grown food for more people. Cultivate Charlottesville, now in its second full year, might also yield a few future home gardeners.
Jul 9, 2020