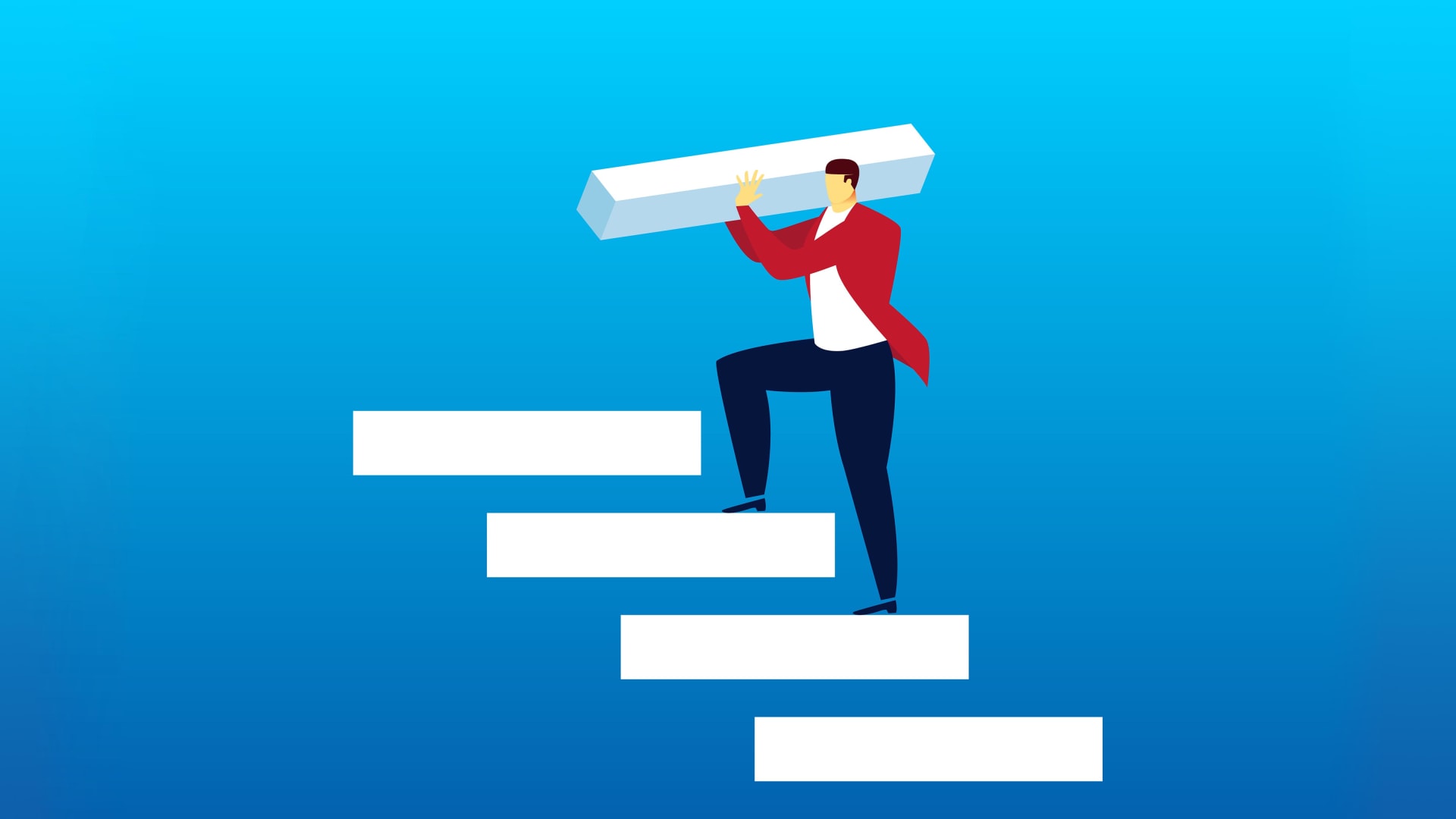 Some of the most encouraging news from the Federal Reserve in mid-March was the projection that U.S. economic growth would rise to 6.5 percent for the year ahead. Small and mid-size business CEOs' expectations for growth are similarly strong. In the most recent Vistage CEO Confidence Index, a report conducted by my workplace, 76 percent of small and mid-size business CEOs expect increased revenues in the year ahead, and 61 percent expect increased profits.
What's more, CEOs have big plans for expansion. Forty-four percent expect to increase investments in the year ahead on top of the 47 percent who plan to maintain their current levels of investment. Two-thirds of respondents also said they'll be expanding their workforces this year.
This optimism from business leaders and consumers -- resulting from the combination of the recent stimulus package, pent-up consumer demand, and increased vaccine availability -- is certain to create some positive disruptions to the market, including a job market clearly primed for growth and a surge in demand.
With this level of optimism, businesses can't just sit back and let the good times roll. CEOs should focus on these four areas to harness the power of the surge and position their businesses for long-term growth:
1. It starts with people.
Coming out of the economic slowdown, having the right people to drive growth should be your No. 1 priority. If you are not focused on a strong culture, employee development, work-life integration, and a competitive financial package, you risk losing the talent you have today.
As the job market becomes increasingly competitive, companies need to ensure they first have effective retention strategies in place and the right work-from-home policies in place to both retain and attract talent. The ball is shifting toward the employees' side of the court and will continue to move in that direction. Remote work opens up the job market exponentially for workers. Now is the time to re-evaluate your current workforce and develop a competitive recruiting and retention plan.
2. It's time to secure the supply chain.
Vulnerabilities in the supply chain during the early months of Covid affected almost every industry. Even more recently, the barge that was stuck in the Suez Canal made it clear that distribution channels are subject to all sorts of disruptions -- many impossible to predict. Companies should plan to shore up their supply chains now and plan for disruptions. This is essential for holding on to customers and keeping competitors at bay.
3. Leverage existing technology and look to strategically expand digital solutions.
Few organizations realize the full potential of what their existing technology can do. As a result of the pandemic, companies have started to learn that digital transformation doesn't end when technology is deployed; rather, it starts the business-process optimization that incrementally increases efficiency and productivity while lowering costs.
According to the same Vistage report mentioned earlier, 54 percent of small and mid-size businesses are already investing in automation and another 20 percent plan to in the next six months. As a next step, leaders should reconnect with their vendors to understand how to leverage and deploy new capabilities, as well as explore upgrades that will enhance the platforms they use.
4. Recalibrate the sales process.
Any successful sales process is not based on how you want to sell; rather, it's a reflection of how your customers want to buy. Over the past year, customers' buying behavior has changed dramatically, so it is vital to tune, adapt, or rebuild the sales process to reflect that change.
One of the most significant changes to the sales process is that so much of it has now moved online. In the past, so much stock was put into in-person meetings, and while those will certainly make some sort of comeback, salesforces need to ensure they are adept at forging relationships through virtual selling. Finally, it is crucial to align sales and marketing efforts. Without engaging content and collateral to help drive a solid pipeline of prospects, sales will be lost to those with crisp messaging aligned to customers' current challenges.
While the idea of an economic surge and the associated optimism are certainly exciting, now is not the time to sit back and simply wait for good things to happen. Planning today for tomorrow is the best strategy for capitalizing on the coming growth cycle. Taking a few proactive steps around fortifying talent, the supply chain, digital tools, and sales approach will separate those businesses that will just float along from those that have the potential to ride the surge to unprecedented success.
Apr 15, 2021