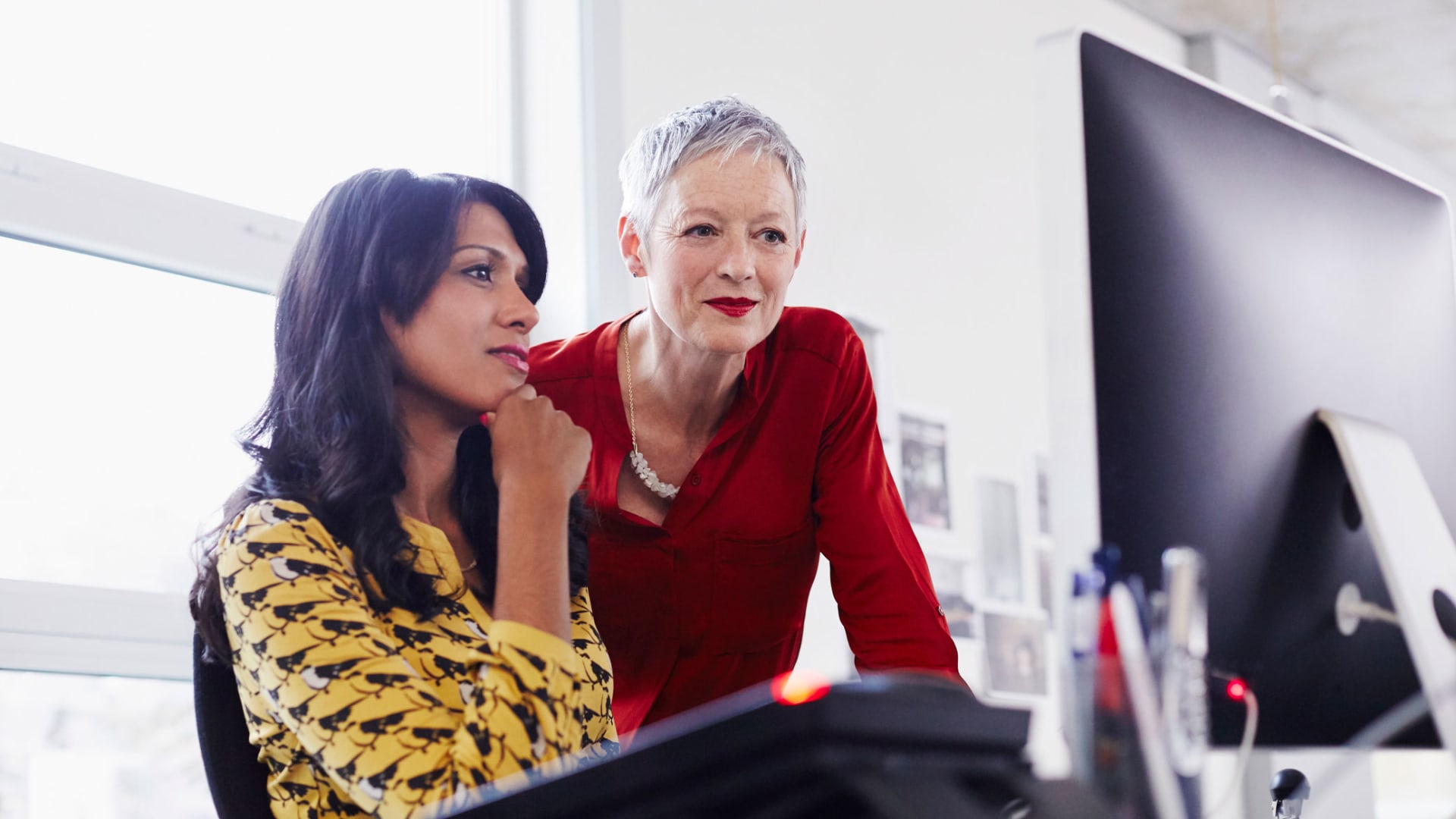 Hiring may have cooled a bit as we enter the second half of 2022 but make no mistake: The workplace revolution is far from over.
This "revolution" is driven by the Great Resignation, which Vistage more aptly calls the Big Upgrade, as workers across the board look to level-up their job responsibilities, income, and, perhaps most importantly, experience.
In this time of heightened economic uncertainty and anticipated turmoil, hiring persists as a major business challenge. Sixty-five percent of small- and midsize-business CEOs say hiring challenges are impacting their ability to operate at full capacity, per recent Vistage research. The bright light is that business leaders who focus on retention, in addition to hiring efforts, stand to future-proof their organization to withstand any storms to come.
The power of the boss
Bosses, those leaders who manage workers, have the most direct impact on an employee's day-to-day experience, and therefore, retention. They define roles, set objectives, uphold expectations, evaluate performance, and foster career trajectories in a company. They are also a conduit of company culture, responsible for setting the organization's tone, communicating workplace norms, and keeping a steady pulse on employee satisfaction.
As the old euphemism goes, "People don't leave companies, they leave bosses." Today's bosses have more pressure than ever to understand their employees' evolving desires in the workplace and help them come to fruition.
And yet, very few organizations have truly invested in bosses' development. Most managers are promoted into their roles for being good workers, without receiving the training they need to become effective managers. Consequently, they learn by failure and mistakes. When CEOs are trying to move the needle on retention and create a compelling employee experience, they are best served to focus on their frontline management team.
The increasingly challenging role of the boss
No one's job has been more transformed by the workplace revolution than the boss. Long gone is the "MF95" (Monday-Friday 9-5) model of yesterday, when employees looked to their managers for little more than monthly budgets and quotas. Now, employees seek leaders who can connect the dots between how their daily tasks contribute to the team, the company, and the greater world, as well as coaches who can help them develop their skill set.
In addition to bosses' expanded job responsibilities, they are also now often expected to manage employees who work from home or are fully remote, often at different hours. This requires a total reimagining of processes, from adopting new ways to track performance (as opposed to who spends the most time at their desk) to determining ways to replicate the same culture for remote, hybrid, and in-office employees.
In many cases, bosses are even required to determine and uphold the right mix of in-person and at-home activity for individual contributors. For example, junior staff may see more benefits from being in the office three times a week, where they can learn from mentors and get a better sense of the culture. It's the bosses' job to find the sweet spot for each member of their team and ensure it fits within the larger mandates of their organization.
Building a better boss
CEOs and business leaders must empower their frontline managers and bosses with entirely new capabilities to disseminate company culture and amplify productivity in today's hybrid/digital workplace. While a CEO can name the culture, it's the boss's responsibility to pull it through on the front lines. Similarly, while a CEO can provide company goals and KPIs, bosses must position their teams to execute against them.
It has never been more important for business leaders to build the bosses they need. Setting up front line managers to act as an extension of an organization's central vision will ensure alignment, work as a recruitment strategy, and keep employees engaged. A company's best salesperson can make for their worst manager if their senior executives don't first equip them with the right tools. The old school "sink or swim" mentality means that the majority will sink and some will swim. Even those managers who were able to swim in the "MF95" era are going to have to be re-skilled and retrained for today's hybrid worker.
In today's challenging landscape, there is no wiggle room for poor management and bad bosses. Those who lose at retention won't be as well positioned to tackle economic challenges on the horizon. Meanwhile, those who succeed will have the right staff to pivot and identify opportunity, regardless of external factors. It's time to give bosses swimming lessons, rather than just tossing them in the pool and hoping they swim.
Jul 7, 2022