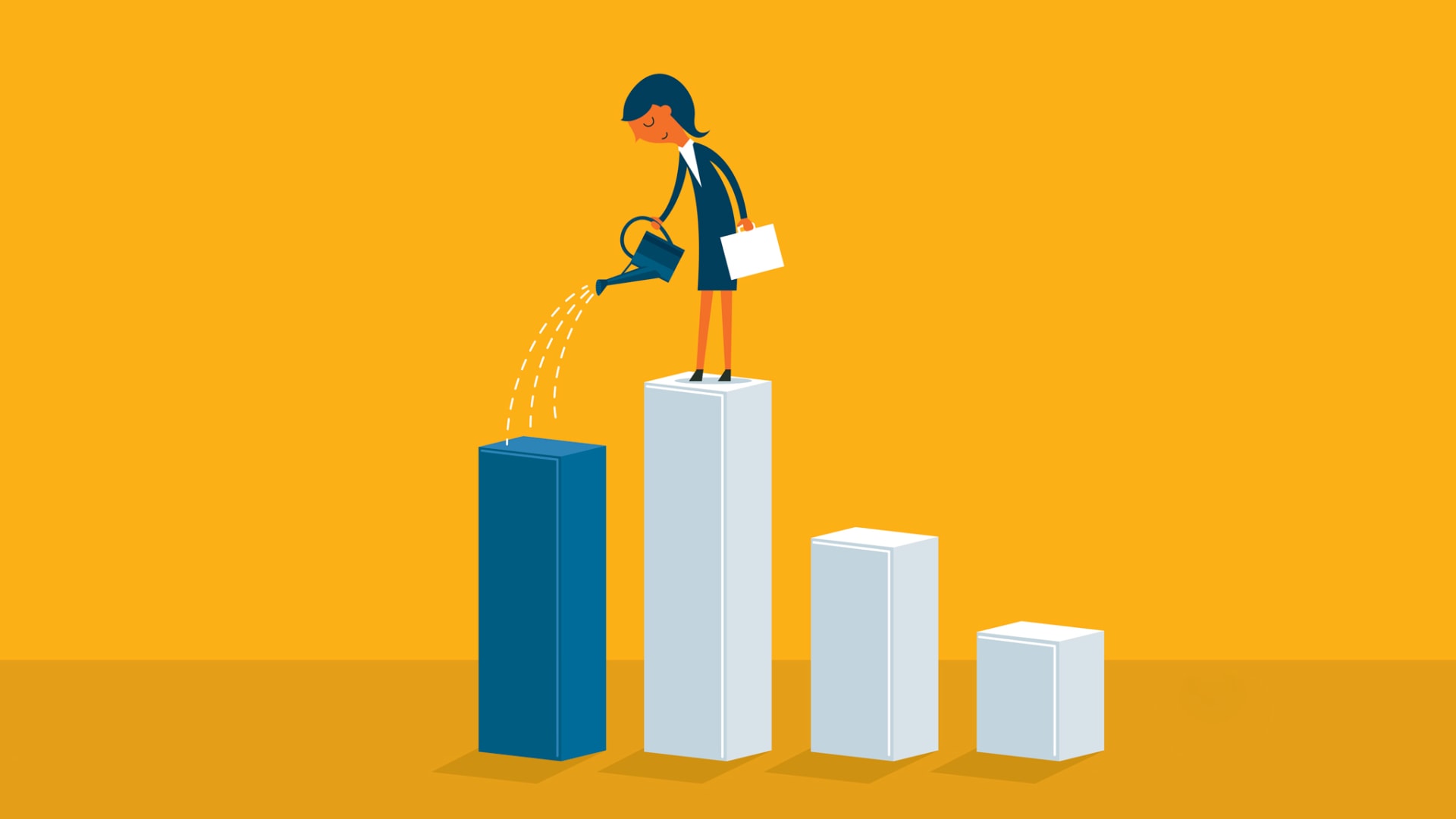 With the onset of Covid-19 vaccinations, it is possible that we will emerge from the pandemic in the second half of 2021. Certainly, hard times aren't over, but there are signals that an economic rally is on the way.
One indicator is plenty of pent-up demand for spending on the part of both consumers and businesses. People are still holding their wallets close, but leaders of small and medium-size businesses are planning increases in their spending in 2021. According to our Q4 2020 Vistage CEO Confidence Index, 40 percent of CEOs say their investment expenditures will increase in the next 12 months. Even more business leaders, 64 percent, plan to hire new employees in 2021.
SMB leaders need to prepare now for a growth surge. Upgrading and optimizing the sales force should be their number one priority.
Sales Will Lead the Recovery
Sales teams will be the secret weapon of recovery. They have been in touch with customers throughout the Covid-19 crisis. They are aware of customer problems and challenges. They are already in position to bring new messages to the market and reach new customers. They know if competitors' customers are unhappy. And they will know better than anyone else in your organization how customers will behave once recovery happens.
Importance of a Sales System
CEOs must have an objective view of their sales function and then use that perspective to design, or fine-tune, a sales system that sets up their organizations for success. Every company needs a sales system to bring structure to their selling. CEOs use a sales system for decision-making, because it provides them a consistent lens for evaluating sales performance.
Building a Successful Sales System
Effective sales systems consist of four components: customers, salespeople, sales leadership, and sales support.
Customers should be at the core of everything a salesperson does. To help gain customer insight, CEOs should home in on who exactly their customer is, how their customer buys, and what they expect from sales.
Top salespeople tend to have certain characteristics in common: a tireless work ethic; a burning desire to achieve; a natural curiosity about their customer; an ability to connect with their customer; an understanding of the customer's priorities and values; and an understanding of how their product or solution could benefit a customer.

When evaluating the effectiveness of salespeople, CEOs should first identify the essential sales skills and experience necessary for success. But it's also important that the company have a defined sales process, and that salespeople have adequate knowledge about your company's product details and target markets and competitor intelligence.
Sales leaders are critical to guiding and encouraging their teams to develop skills, refine processes, and grow knowledge. They determine key performance metrics to measure success. They also set and evolve the strategy as the business needs and market conditions change.
Sales support comprises everything a salesperson needs to be competitive and competent when selling. This includes training, demand generation tools, technology, and professional development. Sales are your bread and butter, so investing in sales support should be a priority -- especially as salespeople view some level of support as mandatory for their employment. You can't afford to lose good people on the verge of a revenue rally.
Rebalancing the Sales Approach for Recovery
Once their sales system is in place, SMB CEOs and their sales leaders will need to consider a new sales approach for recovery. Face-to-face selling -- in some form -- will return with the spending surge. Each sales organization will have to figure out how they will rebalance customer service. Will they return to face-to-face selling or retain some of the virtual processes adopted during the crisis? For many companies, there will likely be a hybrid approach. It is critical to take the time now to align salespeople with how your customers will want to buy and determine the level of face-to-face contact you can afford.
There will likely be more uncertainty ahead before we begin to see recovery. However, we know the recovery is coming. The time is now to prepare the sales organization to take advantage of a surge in growth. Your ability to strike as soon as the iron gets hot will make the difference in your own recovery rally.
Jan 27, 2021