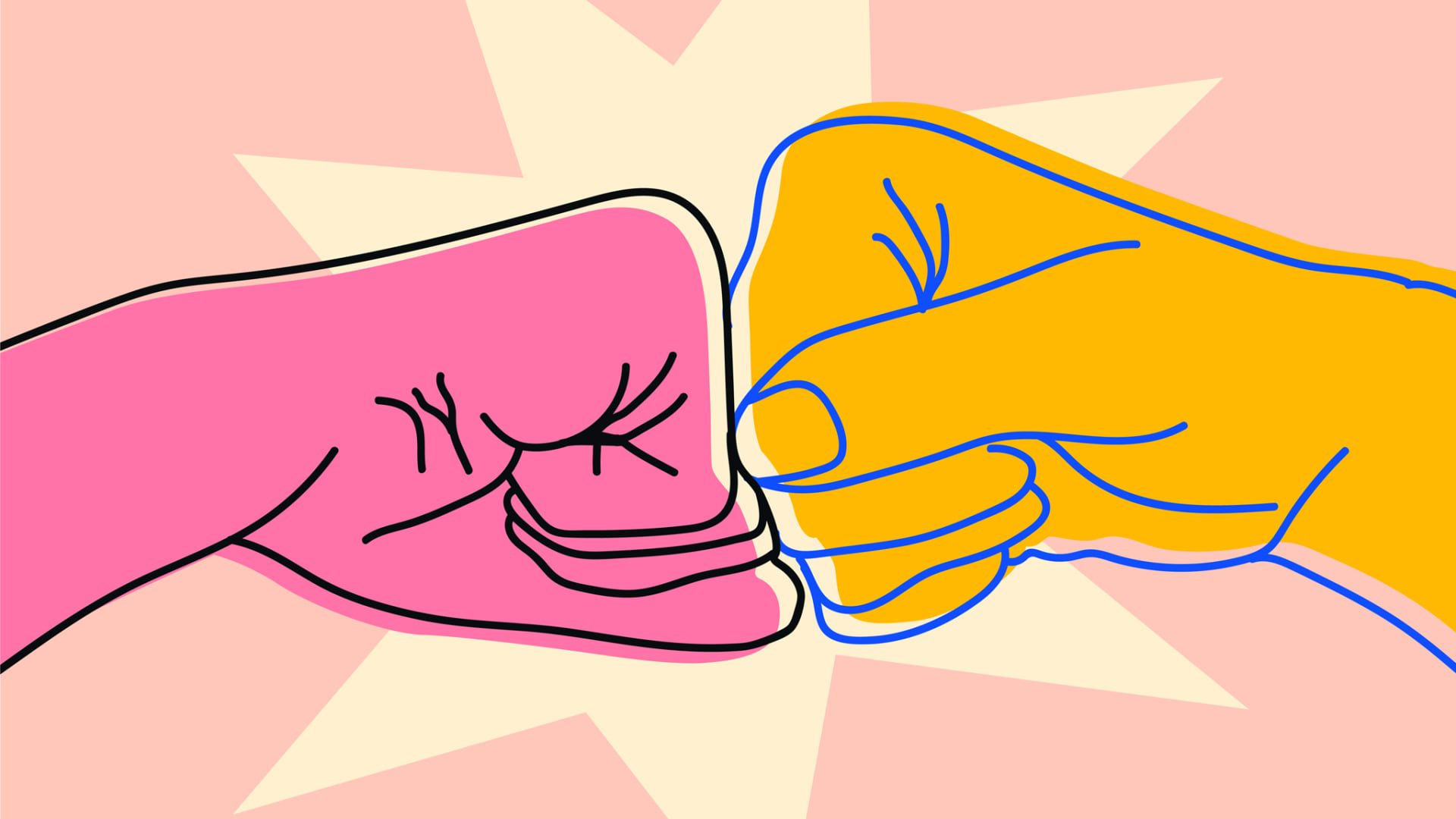 One of the career accomplishments I'm proudest of is winning our metro area's Best Place to Work award five times with two different companies. I can tell you from experience that the benefits of being a great place to work are exponentially worth the effort, including healthy increases to both the top and bottom line.
We weren't the highest-paying company. We didn't have the best benefits. Our office wasn't flashy or in a prime location. What we did have was commitment from company leadership to create a culture that would put us in a position to win. We weren't after a trophy. What we wanted was to create a culture that promoted productivity and results. What we learned is that if company leadership isn't proactively involved in maintaining that culture, it will never become the kind of asset it should be.
Here are five tips for building a strong company culture.
1. Make your company culture a partnership between leadership and human resources.
I had a conversation recently with a friend, Ricky Spreo, who is the CEO of startup Redbud Labs in the Research Triangle in North Carolina. We were discussing the overlooked parts of our businesses that were actually stealth success levers.
We both highlighted human resources.
Building a great company culture should be the responsibility of HR, but that team is really just the boiler room of the engine. All facets of company leadership need to be committed to the steering. If you leave the steering to your HR department, they'll do fine, but you'll be lacking the influence of leadership's vision.
2. Start with smart hiring.
According to Spero, smart hiring is the key to executing better than everyone else. As CEO, he uses these simple rules to produce smart hires every time:
Write a detailed job description before you interview.

Ask every candidate the same questions.

Use a 360-interview committee, drawn from all the areas the candidate will interact with.

Ask the hiring committee to imagine the worst thing that could happen if you hire someone.

Wait until the very end before you express an opinion.
I'd add that if you want your job to be a hard one to quit, it should be an even harder job to get. Too often, spikes in demand tend to drive rushed and ill-fitting hires. All it takes is one bad hire to poison a team and only one dysfunctional team to topple a company.
3. Don't expect to move the needle with benefits and perks.
Benefits are commodities--health insurance and personal time off, for example. Spero started with the bare minimum in the early, cash-strapped days of his company and dialed them up a bit each year. He says it's a great way to communicate progress and also kept the costs sane early on.
Perks are the showy extras--free food and drinks, company happy hours, club memberships. I tend to look at these as nice-to-haves, but unnecessary, as they don't tend to add anything to how an employee evaluates their job.
Benefits offer slightly more weight to the evaluation, but only in the sense that while better-than-average benefits don't improve an employee's opinion that much, worse-than-average benefits will definitely hurt an employee's opinion.
4. Keep the momentum going with professional and personal development.
According to Spero, professional development is the one area that enriches both the employee and the company.
"It takes a ton of time," he says. "But there is nothing more rewarding, commercially or personally, than working with your stars, laying out a path to advance in the company, then mentoring the hell out of them--directly or by helping them find outside support--so they can follow that path."
On the other hand, personal development is often overlooked and rarely formalized. At one startup, I rectified this by starting a "Guide Program," in which any employee could pick another employee and spend time over three months learning from them, job-related or not.
Not only did this provide some much needed cross-training, it formed some strong bonds between disparate teams that would not have been made otherwise.
5. Communicate frequently, transparently, and informally.
None of these steps mean anything if company leadership isn't communicating properly. Even leaders with the best intentions can find their communication falls into one of these traps:
It's rare. Beyond major announcements and bad news, leadership takes a waterfall approach to communication.

It's unclear. All the dots aren't being connected, meaning they might be hearing but they're not listening.

It's regimented. Every communication comes across like a carefully worded press release, which breeds mistrust.
If you need a place to start building a great culture, start with communication. The employee benefits, professional and personal development, and even smart hiring can wait. After all, you can't be a Great Place to Work until you become a good place to work.
Dec 6, 2021