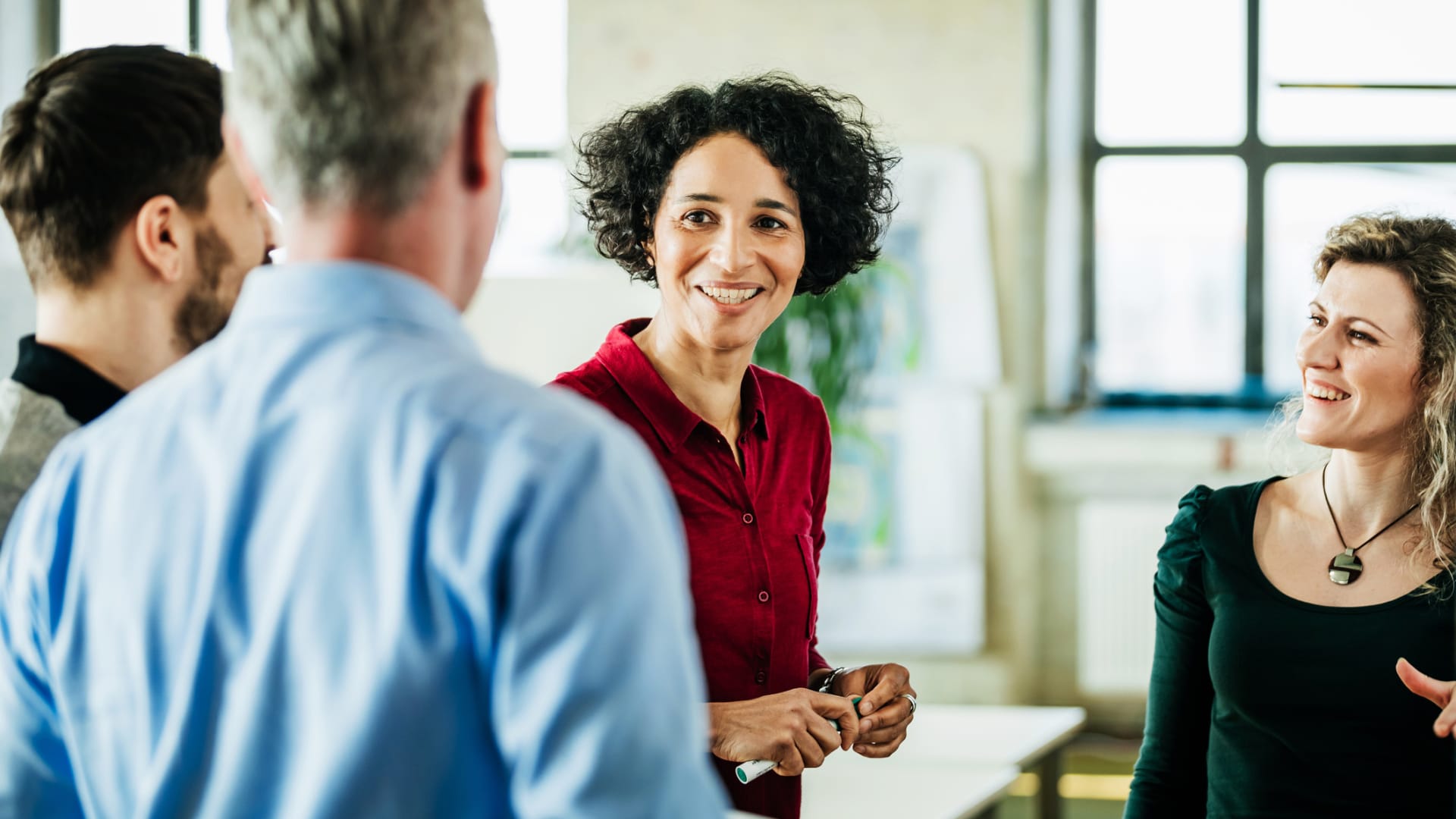 The Covid-19 pandemic changed more than the way people work. The pandemic has majorly shifted how employees feel about their employers, as well as their career decisions. After being quarantined, many people have become more connected to family and friends. They may experience a sense of emotional and physical distance from their companies. It's important for leaders to make the transition back to semi-normalcy as streamlined and personnel-centric as possible.
You probably tried to keep team's morale and productivity high throughout shelter-in-place measures. Now, you'll need to consider how best to buoy employees' spirits when they return to the office. Almost half of Americans surveyed told the Kaiser Family Foundation in April that they were struggling under mental health and stress burdens. They'll bring those nagging thoughts with them.
It's not realistic to assume that people will go back to the way they were in early 2020. Show them you understand by making a few changes in how you run your business.
1. Let employees design their ideal work schedules.
You tell employees they can safely come back to the office. Here's the problem: Some can't. They're still looking after homebound kids or caring for elderly relatives. They'd like to work, but only if you can be more flexible than before. In a study conducted by MyWorkChoice, 70 percent of employees said they wanted to be able to choose the hours they worked to better structure their personal and professional lives.
Additionally, 75 percent said they'd feel less concerned about getting back to the daily grind if they could independently schedule shifts to map a workweek of up to 40 hours. Rather than risk losing your top talent or facing constant absenteeism, figure out how to add flexibility to scheduling and leverage technology to put the power in your employees' hands.
2. Practice an appropriate level of transparency.
Workers want to feel heard in times of uncertainty. They also want to know what's happening so they aren't blindsided. You don't have to open up your balance sheets to everyone, but you should provide a continuous stream of communication.
This probably isn't novel for you, especially after Covid-19. Like most leaders, you probably instituted aggressive communications protocols to stay in touch. Don't stop communicating when all or most of your team members work in the same building. Make it a point to issue daily emails or set aside a few minutes at the beginning of each day to send updates. The more honest you are, the less your employees will fret (and torpedo their effectiveness).
3. Become an authentic listener.
Plenty of employees will be vocal about their stressors and concerns. Some might question security processes. Others may need to vent. Rather than tell your people that everything's going to be fine -- or that they need to move on -- lean into your empathy skills. Listen without judgment, and make sure they know you're hearing them.
Becoming a better listener won't just be good for your workers. Based on long-term research surrounding employee engagement, Gallup has determined that improved manager-employee relationships can lead to significantly positive effects on a company's performance and profitability. The next time an employee comes to you with fears, embrace the conversation rather than push it off or offer platitudes.
4. Re-envision your benefits packages.
Dust off those employee benefits. What's important? What's not? People now care less about access to free snacks and more about knowing health insurance is available for them and their family.
First, investigate the practicality of offering benefits beyond medical coverage and retirement options. For example, some businesses have toyed with handing out unexpected bonuses. It's been reported that Facebook, Kroger and Walmart used the coronavirus as a chance to show they cared by distributing extra money to workers. If you've never explored a bonus structure before, look into it. Strive to add benefits that will appeal to current workers and woo superstars.
5. Show kindness to parents who have to continue the carpet commute.
Not everyone wants to telecommute forever. Nevertheless, some working parents have no choice. Make it clear to the parents in your fold that they won't lose their positions as long as they complete their duties and keep the lines of communications open.
From a practical standpoint, you may have to allow a team member to miss some meetings or have a child around during a Zoom call. This won't be forever, and your worker will appreciate your patience when it's not possible to find a babysitter, daycare or summer camp.
No one knows exactly what the global marketplace will look like moving into the later summer and fall months. Foster a tighter-knit workplace culture today by giving employees what they need to weather the storm. They'll come out stronger and more loyal when the pandemic is history.
Jun 25, 2020