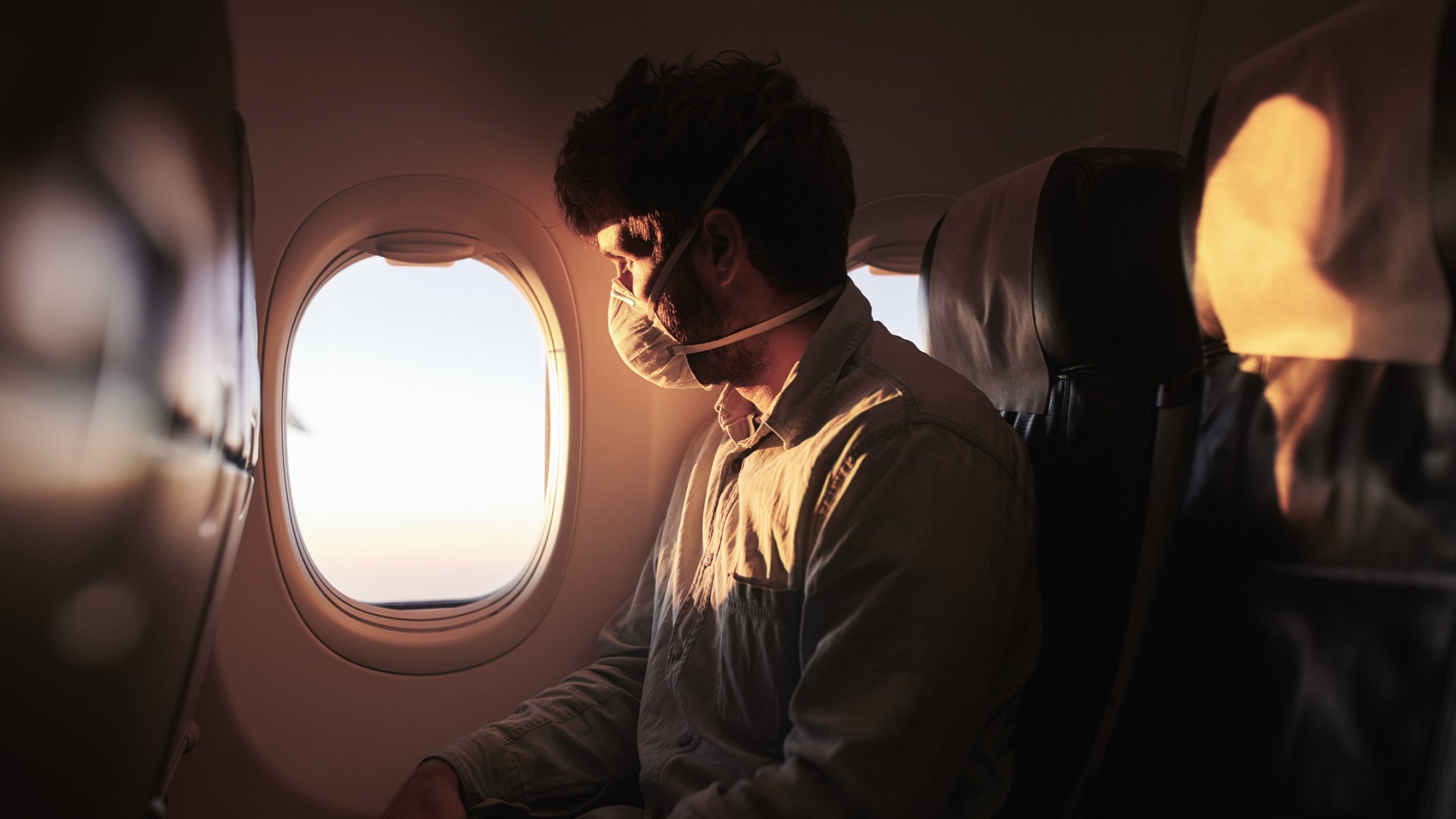 If you are feeling this way, know that you are far from alone. In fact, according to the American Psychological Association poll, nearly half of the respondents (including vaccinated and unvaccinated respondents) said they didn't feel comfortable with in-person interactions. Referred to as reentry anxiety by experts, there are several ways to help manage the new stress as we enter a post-vaccine world.
1. Start slowly.
One way to help manage reentry anxiety is by slowly exposing yourself to things that you haven't done during the pandemic, including travel. This may be done as a short getaway done with co-workers, friends, or family to help. It may be best to avoid high-stress meetings or business ventures in your initial post-vaccine travel.
It may also be helpful to safely visit places that are more crowded than you may have been used to. For instance, if you haven't eaten in a restaurant since before the pandemic, you may want to visit one sometime before traveling. Doing a few practice outings may help you start getting comfortable being around more people while also allowing you to remember to follow any safety measures that may be in place.
However, avoid doing too many activities in a short amount of time, as it might add to the overwhelming feeling. Doing small tasks may also help when easing make into activities.
2. Focus on what you can control. Make plans.
It's important to acknowledge that not everything will be in your control--and that's OK. Focus on the things that you can control. For one, you can control properly wearing your mask and following recommended handwashing practices. Further, depending on your business, you may also influence what travel medium you use.
For example, if you will be flying or taking a train, you may ask to prebook your seat to avoid a seatmate possibly. If you are nervous about being in a crowded hotel, you may be able to book an alternative option, such as an Airbnb stay. If you don't feel comfortable eating in an airport restaurant or crowded lounge, both of which may be limited, you might consider bringing food or checking beforehand for alternative options.
If you are renting a car, be sure to book in advance, given the shortage of available vehicles. Additionally, give yourself extra time when traveling. Because there are so many different variables when traveling and not everything may be running, additional time is wise.
It may also be helpful to rehearse the process of travel mentally. Dress comfortably and pack your belongings so it will be convenient to move through security. Consider bringing several masks and having an adequate amount of sanitizer or even wipes for the tray table, armrest, etc.
There's a good chance you've had to adapt to an unexpected change before, travel-related or otherwise. It is helpful to remember that you've adapted before and can do it again.
3. Find positives.
One strategy that might make reentry travel anxiety easier is to find something positive to look forward to and the opportunities that may present themselves. These positives don't have to be work-related either. Something as simple as a change of scenery or a weather change can be something to look forward to.
It may help to make a list of positives and encouragements that you can easily reference if you start to feel overwhelmed.
4. Be kind to yourself.
Before the coronavirus pandemic, traveling was already a stressful experience for many because of the many uncertainties. Acknowledge that it may take more time for you to get back into things. Practicing at your own pace can help with managing the stress of moving forward.
But if needed, consider getting additional mental health support to help. Working with a professional can make the transition into the coming months a bit easier.
The past few months have changed many aspects of our lives. Understandably, there will be anxiety and stress for many people as things begin to open up again.
Jun 3, 2021