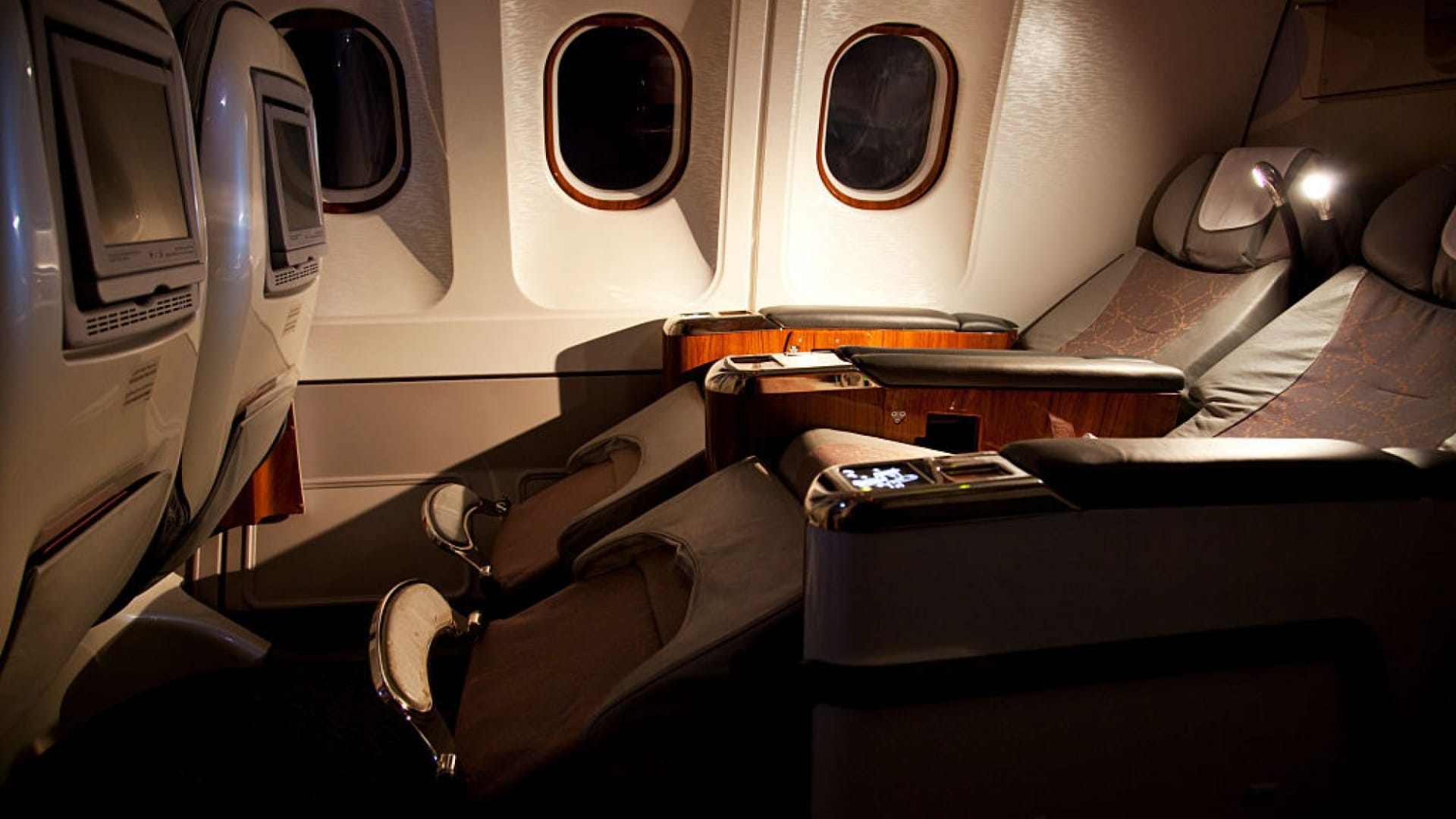 The travel industry has changed over the last several months, and more changes are likely to come. Airline services were cut, and flights were kept on the ground. Though travel has started to pick up, an increase in variants coupled with further uncertainty about the future of the pandemic has left many aspects of the travel industry up in the air.
Many airlines and hotels have also changed the ways travelers can get and keep their elite status when travel has been restricted. The easiest way to get elite status for some airlines and hotels doesn't necessarily require setting foot in an airplane or hotel suite. You may earn elite status from the comforts of your couch.
To get elite status, you have to spend--a lot.
Here's how some in the travel industry are getting (and keeping) a loyal base of customers.
Getting elite status via credit card.
It used to be that flying thousands of miles every year guaranteed you some elite status with the airline. While that may still be true to an extent, flying simply isn't enough to get the highest elite status at many airlines and hotels, especially if you often fly in basic economy.
Instead, airlines and hotels offer status via their co-branded credit cards with top banks like Citi and Chase. Some of these premium cards, usually with an annual fee of $199 and up, come with automatic elite status, with the opportunity to spend a certain amount to upgrade your status.
For instance, the newly introduced World of Hyatt Business Credit Card comes with World of Hyatt Discoverist status, only one step above member status. You'll earn 5 tier qualifying night credits toward Explorist or Globalist status and Milestone Rewards for every $10,000 spent in a calendar year. You must keep your card open to keep Discoverist status.
There are also specific requirements to earn status when it comes to airlines. American Airlines announced an overhaul to their loyalty program that goes into effect in January 2022. Instead of having multiple elite status requirements, members can focus instead on their Loyalty Points (replacing the Elite Qualifying Miles, Elite Qualifying Dollars, and Elite Qualifying Segments that had been used to qualify for status). These are earned by spending money on flying (award flights don't count), credit card spending, and more spending options.
Elite status can still be bought if you aren't loyal to one hotel chain or airline. The bells and whistles that come with it will be more flexible. However, they may also come with more terms and conditions.
For example, The Platinum Card from American Express offers cardholders up to $200 annually for incidental fees, such as checked bags or in-flight drink purchases, with one qualifying airline of your choice. However, the airline choices are limited, and the $200 back comes in the form of statement credits. Additionally, the airline must charge your card with the correct service code to get the statement credit.
On the other hand, you can also enroll in Marriott Bonvoy Gold Elite Status and Hilton Honors Gold Status. This elite status is automatic (after enrollment) just by being a Platinum Card cardholder. But, should American Express end their partnership with Marriott or Hilton, you will likely lose your status. Also, the annual fee is $695.
Is elite status worth it?
Elite status can be worth it if you are a frequent traveler. Those with elite status can get upgrades, free checked bags (usually for you and several companions), lounge access, dedicated phone and check-in lines, and more. Having access to these perks not only makes travel more enjoyable, but they also come in handy if you get delayed, or a flight gets canceled.
Additionally, many of the cards, including those that come with flexibility, also come with benefits like TSA PreCheck, Global Entry, and CLEAR, all of which can help expedite your check-in process at the airport. Given the limited staff and the number of people traveling in recent weeks, having access to these services can save you time and money.
It's getting easier for those who can afford to spend money with a co-brand card to get elite status. American Airlines is one of the biggest airlines to change their loyalty programs in recent years. Time will tell if the other major airlines follow suit.
Dec 27, 2021