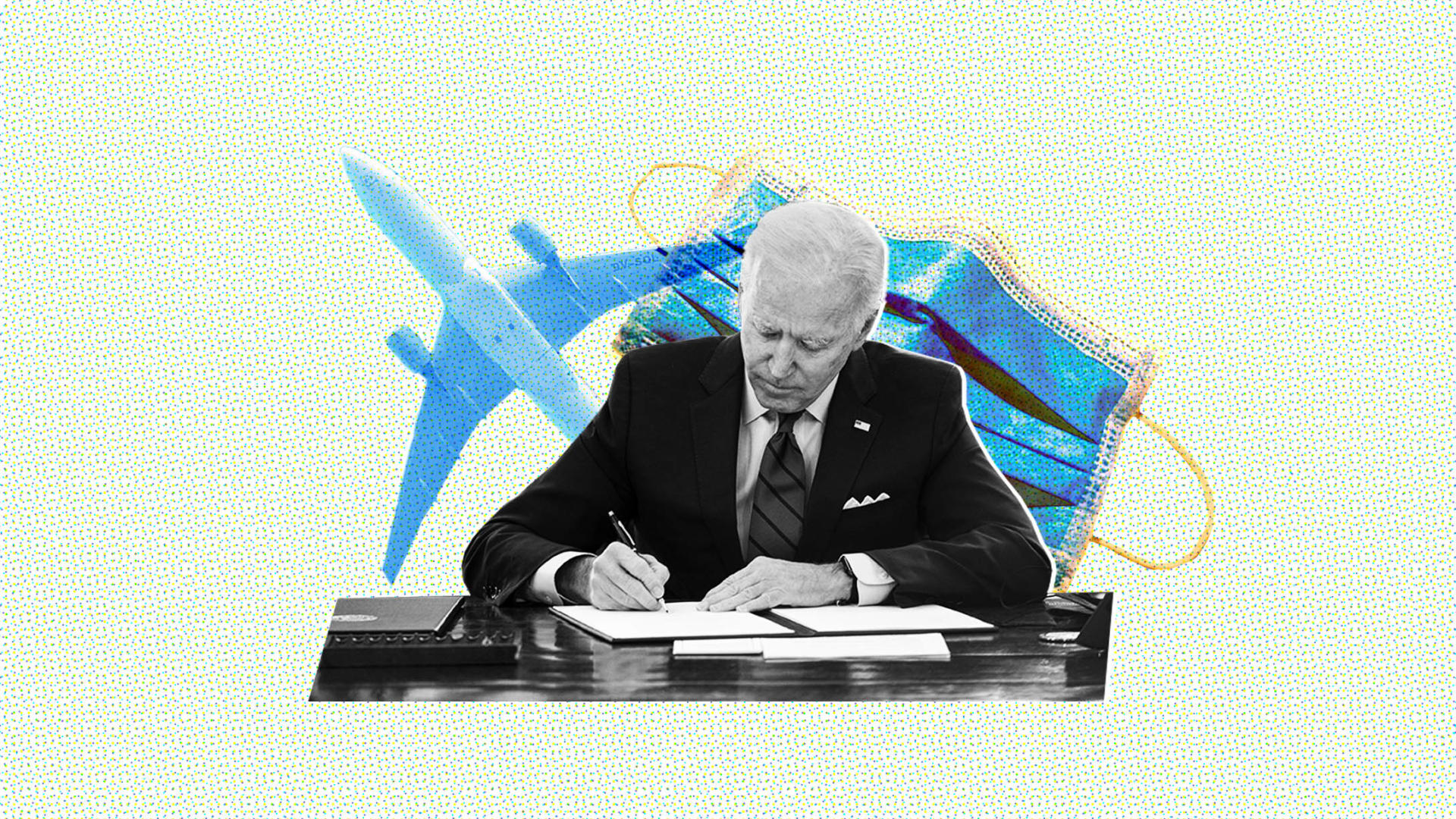 Although President Biden has been in office only a little over a week now, he's already announced plans to get 100 million vaccine doses in 100 days to help manage the Covid-19 pandemic. In addition to the vaccine plan, the Biden administration has reinstated travel policies that were lifted by his predecessor. If you've had to travel during the pandemic, you may notice these changes, especially when traveling through federal property.
While travel may not be on the top of the list for most businesses, knowing what's going on can help them keep any travel rewards earned, even if they won't be able to travel anytime soon. Additionally, until the coronavirus is under control, traveling isn't likely to be a priority for many. With that in mind, here are some factors to anticipate and some changes that have recently gone into effect.
International travel
On January 25, 2021, President Biden released a proclamation that reinstates travel restrictions that had been in place for most of 2020. These restrictions prevent non-U.S. citizens who have been in Brazil, the Republic of Ireland, the United Kingdom, and parts of Europe within the previous 14 days from entering the United States. South Africa was also added to the list because of the recent more contagious variants found there.
The U.S. Department of State is also advising U.S. citizens to "seriously reconsider" any international travel as it may be harder (and costly) to get back into the United States at this time. Requirements for entry into the U.S. after international air travel include showing proof to the airline before boarding your flight of a negative Covid-19 test result. The test must be taken no more than three days before traveling by air into the United States.
Alternatively, if you've had Covid-19, you must show documentation of recovery. This can be recent proof of a positive Covid-19 test result and a letter from a health care provider or health official stating that you are cleared for travel. This order from the Centers for Disease Control and Prevention, which applies to every passenger age 2 years and older, including U.S. citizens, went into effect on January 26, 2021.
After arriving in the United States, the traveler must get tested within three to five days and self-quarantine for at least seven days, regardless of a positive or negative Covid-19 test. If the traveler does not get tested, they must quarantine for 10 days after travel.
Even if traveling domestically, it is good to check any local restrictions at your destination. The CDC has released a Travel Planner tool to help travelers check before traveling.
Mask mandates
In addition to the travel restrictions, all federal employees and visitors must wear masks and adhere to guidelines while on federal property. This includes national parks and federal monuments and buildings, and applies to interstate travel. Additionally, President Biden also signed an executive order requiring that masks be worn in airports and on public transportation, including trains, buses, and ferries.
While masks have been previously encouraged, there was no federal mandate requiring that masks be worn. This order can help officials enforce policies and provide a more uniform response to help manage the pandemic.
Double masking
On another note, several European countries require medical-grade masks to be worn on public transportation and in stores. Lufthansa Airlines recently announced that travelers must use FFP2, KN95, and N95 standard or surgical masks on all flights to and from Germany.
However, the CDC recommends reserving medical-grade masks for health care workers. Public health officials have also recently recommended wearing a surgical mask under a cloth mask for extra protection, especially with new, more contagious variations of the virus being reported. Time will tell if the medical-grade mask requirement will spread throughout other international destinations.
Possible things to come
Several actions may be expected to come once the coronavirus is under control. President Biden is famously known for appreciating train travel and campaigned on a "rail revolution." With climate change as one of the four main focus issues (the other three being the coronavirus pandemic, economic recovery, and racial justice), we may expect to see more ecofriendly travel opportunities, including via train.
Also, there is an expectation that it may be easier to travel to Cuba once the pandemic is under control. We may also see travel tax incentives to help boost tourism and business travel. Though there are still many challenges ahead, hopefully, there will be more business options and support in the coming months.
Feb 1, 2021