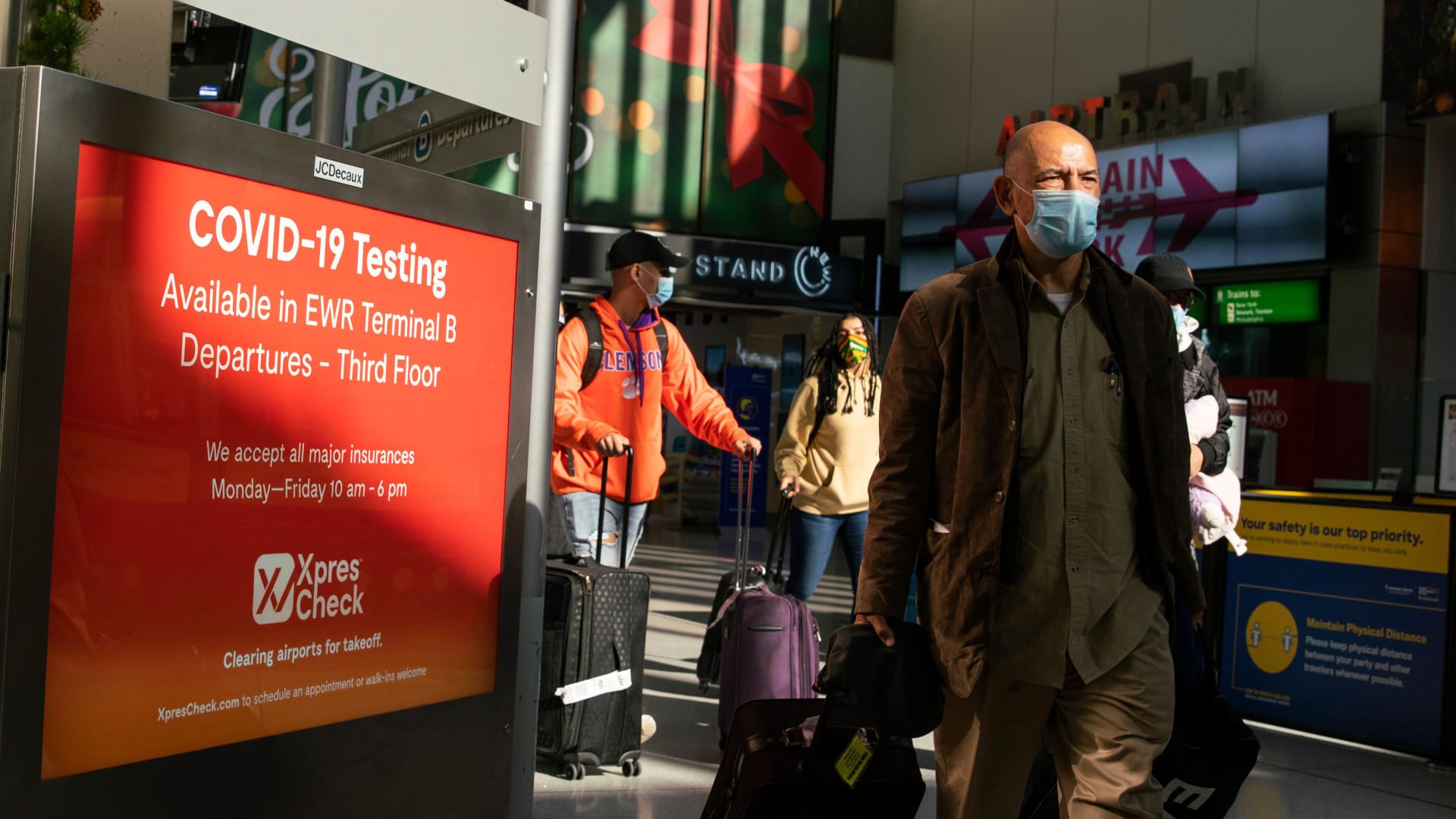 Many airlines have also dropped their change fees (though some tickets aren't included, such as basic economy tickets). Cleaning standards have increased. And if you are part of a travel loyalty program, your benefits have likely been extended.
With the holiday season upon us, there will likely be more people air-bound over the coming weeks. These tips can help you be prepared and stay safe.
Check policies
If you are traveling in the coming weeks, begin by checking your destination's airline, hotel, and local policies. The three guidelines you can expect to encounter include mandatory facemasks, washing your hands, and social distancing.
When booking your flight, you may want to choose an airline that is still blocking middle seats. As of publishing, Alaska Airlines and Delta Air Lines are the only two major domestic airlines still blocking middle seats (Alaska through January 6, 2021, and Delta through March 30, 2021). If you are traveling on a fuller flight, you may be able to change your flight at no extra cost (depending on your ticket).
While domestic travel isn't forbidden, each state has its policies that get updated frequently. Further, some cities have guidelines that may be different from the states'. For instance, the city of Chicago has a stricter travel policy than the state of Illinois.
If you are staying at a hotel, check its policies to ensure they meet your standards. You may find that some services like restaurants, gyms, or daily cleaning are not available.
Check local policies and guidelines to see what will be available once you arrive at your destination. You may find limited transportation options or heavy construction work and closures in some places.
Pack the essentials
To be safe, pack as if you will quarantining and be prepared for services not to be available. Flights may not be offering in-flight food or beverage services, so you will need to pack extra snacks. Additionally, weather conditions may cause delays with food and water not always available.
While cleaning standards have increased, it's always a good idea to bring enough disinfecting wipes for an extra clean airplane seat, accommodations, and any other areas you may be in frequent contact with as you travel.
In addition to wearing a mask, which is required by most airlines and airports, you may also want to wear goggles or a face shield to help keep yourself safe, especially on a crowded flight. Bring extra masks, just in case.
Also, consider bringing a power bank. You don't want to have to huddle near an outlet with a bunch of other people while you wait for your device to charge.
Flying
If you can, enroll in Clear, TSA PreCheck, and Global Entry to help you get through security faster. You may also want to download the MyTSA app to get more information on what TSA allows and airport wait times.
When you are going through an airport, be prepared to walk more than usual while waiting in the terminal. Seats may be blocked off to help maintain social distancing. Additionally, some airport lounges have closed, and food options and other services may be limited.
Try to upgrade your seat and choose a window seat to avoid contact with passengers moving around the cabin. Cover up and avoid traveling on busy travel days (like the Sunday after a major holiday) when you are most likely to encounter more people.
Get tested
As the travel industry aims to find more ways to help maintain safety, some destinations waive the mandatory quarantine if the person has a negative Covid-19 test pre-travel or post-travel (sometimes both). You will need to check ahead of time, as this waiver varies by state and limitations apply. You may also be required to fill out a travel health form, depending on your destination.
Go contactless
Downloading airport, airplane, hotel/accommodations, food delivery, rideshare, and other pertinent apps can help you maintain social distance and avoid coming into contact with more surfaces. Some hotels even let you use their app as a room key!
Choosing accommodations
When choosing accommodations, consider the possibility that you may have to quarantine in that space. Do you have ample room to work? Is your space accessible for contactless food delivery, if needed? You may want to book accommodations that are limiting the number of guests.
Being prepared for the unexpected can make travel during a pandemic less challenging. If you must travel in the coming weeks, taking precautions can help you stay safe.
Dec 21, 2020