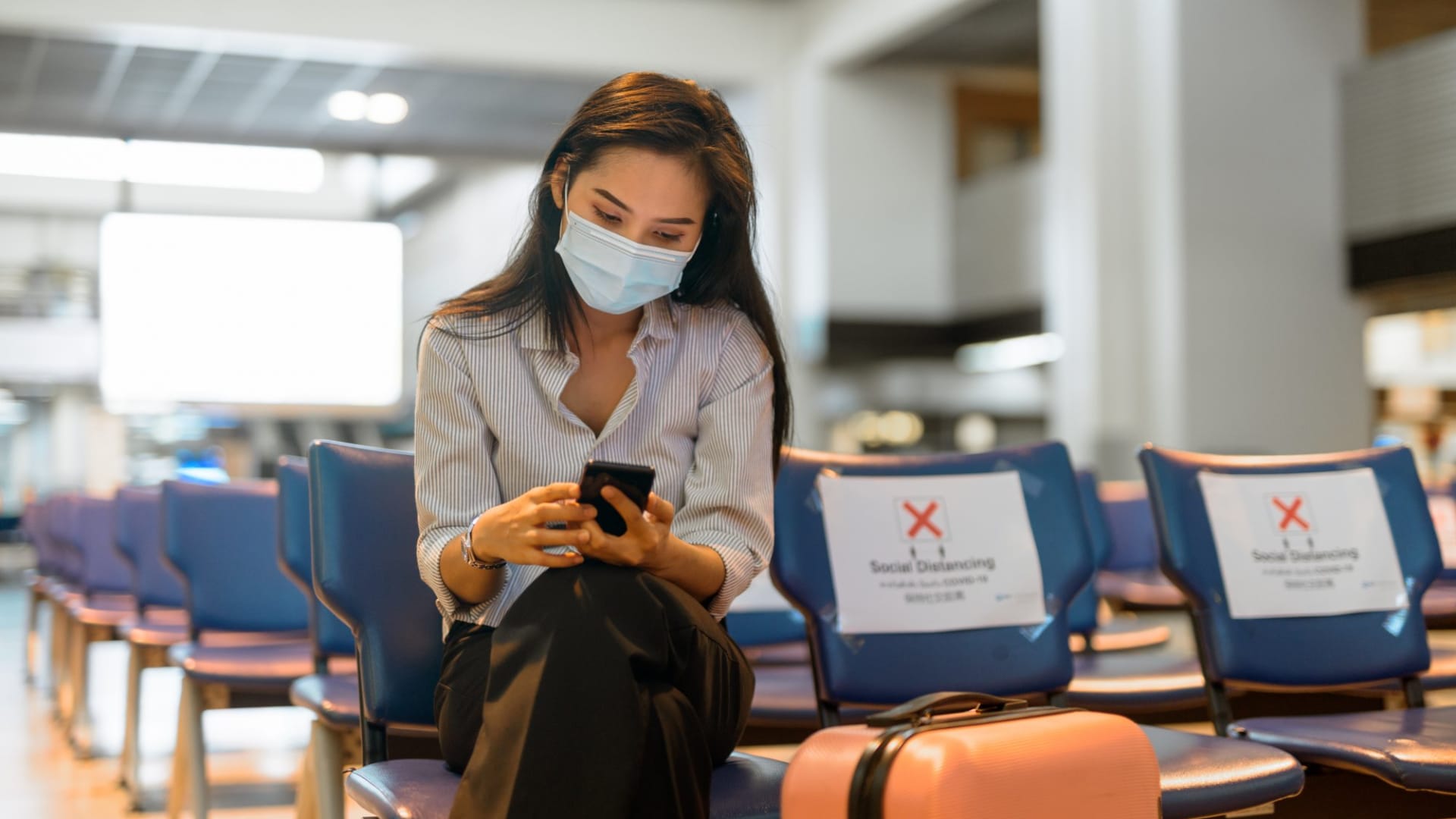 As states and countries begin to open up again, you may be wondering about booking business travel for yourself or your employees. While business travel has been on hold, you may have been planning for the next opportunity once travel was safe again. Perhaps you've restructured your business travel policies, in anticipation of the future.
The Covid-19 pandemic has certainly changed business travel in more than one way. Now that states and countries are reopening, there are several things to know about, including who is flying and what is required. Here's what you should know about traveling by air for business again.
Facemask requirements
Most of the major airlines and some airports require passengers and employees to wear masks. Masks should be worn in the ticket area, at the gate, during boarding, during the flight, and when deplaning. Most airlines will not allow you to board if you are not wearing a mask.
If you refuse to wear a mask on a flight, you will be put on a do not fly list for the carrier and will not be permitted to fly on its planes.
Additionally, passengers will need to complete a health acknowledgment form when checking-in. The form asks if the traveler is experiencing a fever or any other coronavirus symptoms and if they've been in contact with someone who has had coronavirus or symptoms of coronavirus in the past 14 days. Refusal to fill out the form could deem the person unfit for travel.
Check with the airline and airport before flying to learn what specific requirements are in place. Note that some airlines in select locations are starting to implement temperature checks before boarding. There are also plans for a contact tracing app that can be used by airlines.
Airlines flying at full capacity
Air Canada, American Airlines, and United Airlines have announced that they will begin allowing passengers to book all available seats. Middle seats will be available, leaving no room for social distancing. However, passengers who do not feel comfortable can rebook their flights at no extra cost.
Increasing flights
Airlines have slowly begun to reintroduce flights to their schedules, giving travelers more options in the coming weeks. For example, American Airlines announced it is increasing flights for July and opening some of its airport lounges. The majority of these flights are domestic, though there are several international options.
Travel bans
While there isn't a domestic travel ban in the United States, some destinations require travelers to quarantine. Depending on the state you are departing from (or traveling through), you may be required to isolate for 14 days or the duration of your stay, whichever is shorter.
For instance, New York, New Jersey, and Connecticut have a tristate advisory that applies to people traveling from states with a positive test rate higher than 10 per 100,000 residents over seven days. Other states like Alaska and Hawaii require a 14-day quarantine or proof that you have tested negative to Covid-19 within 72 hours before traveling.
While some international travel is open, places like the E.U. and Canada are still not accessible to most United States citizens. The International Air Transport Association has a helpful Travel Regulations Map that can help travelers know what is available and what they may be required to do.
Business travel via airplane is going to be different for the foreseeable future. Because the situation is continuously changing, it's best to check with each state and country before booking and before traveling. It's also a good idea to have a plan, in case you need to quarantine.
Jul 4, 2020