When you're at the tail-end of a long-haul business flight, you probably start dreaming about taking a hot shower and washing off the grime that has accumulated after hours on a plane. Before, you had to wait until you got home. But now, some airlines have made business and leisure travelers' dreams come true by putting showers in their first-class suites. If you're excited about the idea of taking a refreshing shower at 40,000 feet in the air, here's what you need to know about the airlines that offer these coveted showers.
Airlines with Showers Onboard
There are two major airlines that have showers on their planes: Emirates and Etihad (which many consider the best first class). These airlines' showers both offer a luxurious, spa-like experience. They also have their own unique amenities that set them apart from each other.
Emirates Showers
Emirates was the first commercial airline to put showers on their planes. They have these showers in the first-class suites on their A380 planes, and there's one shower for every seven passengers. The two shower rooms also double as lavatories when no one is using the shower. You can use the room for about twenty minutes, and you can take one shower per flight. The room is cleaned after each use, guaranteeing that it's always spotless.
To use the shower, you'll have to book an appointment with a flight attendant. You don't have to book too far in advance if your flight isn't full or if you're on an ultra long-haul flight. But if you're on a shorter flight that has a full first-class, you may want to book in advance. Also, keep in mind that the last two hours of the flight are the most popular time for showering. So if you want to shower during that time, consider booking your appointment at the start of your flight. The shower rooms are spacious, and they come with complimentary Bulgari toiletries and organic seaweed VOYA beauty products. They also have drawers full of useful toiletries, like razors and toothbrushes.
The shower itself is the centerpiece of the room. The shower is large, and it has a bench to sit on if the plane hits a few bumps. The floors also have a non-slip surface, preventing you from sliding around when the plane hits turbulence. There's a meter on the wall that shows you how much time you have left, so you won't have to worry about running out of water while you're in the middle of shampooing. The floors are also heated in the bathroom, so you won't have to step onto cold tile floor after you've finished your shower. You can even control the temperature on this floor, proving that Emirates truly thought of everything.
When you get back to your seat after your shower, you'll be greeted by a plate of fresh fruit and honey. For the rest of your flight, you can sit back, relax, and enjoy Emirates' numerous first-class amenities.
Etihad Showers
Etihad is the other major airline that offers showers to its first-class passengers on its A380 planes. Etihad has two showers, but one is reserved for passengers in the ultra-luxurious Residence suite. The other nine passengers in first-class share one shower. Since every one is sharing, it's recommended that you book your shower appointment in advance.
Etihad stocks their bathroom with high-quality Le Labo toiletries, and they offer towels that are so soft, you'll want to take them home with you. They also have a hairdryer in the bathroom. Like Emirates, Etihad gives you five minutes of water usage. They also have a meter that tells you when your five minutes are almost up. Be aware that you have to close and latch the shower door to use the water--the water will turn off if the door is opened.
The shower head is on the ceiling, so you'll want to carefully position yourself so you don't get hit with a blast of cold water right when you turn the shower on. The water should turn warm pretty quickly after that. After your shower, you can choose to change into the comfy pajamas that Etihad provides, or you can simply change back into your own clothes and head back to your spacious seat for the rest of your flight.
I've only had the privilege of taking a shower on Etihad's A380, but most reviewers say that Emirates has the better shower experience overall. Emirates' lavatories and showers are larger, and there's also less wait time since there are two showers available to all first-class passengers. Still, Etihad's showers certainly aren't too shabby. The showers have plenty of amenities, and you'll still get to wash off in style before your plane touches down on the tarmac.
Using Points for Emirates Flights
For now, the experience of showering onboard Emirate planes is reserved for those who have booked a first-class ticket. While these tickets can get pricey, it is possible to use points to get into first-class. If you fly on Emirates often, you can earn points through their Emirates Skywards program. There are two types of Miles in this program: Skyward and Tier Miles. Skyward Miles can be earned through flights, promotions, and partner flights. Tier Miles are only earned on Emirates flights. The amount of miles you earn depends on your route, the cabin you're flying in, the fare type, and the tier. For example, here's how many miles you would earn on a flight from Dubai to JFK if you flew in economy class, business class, or first class.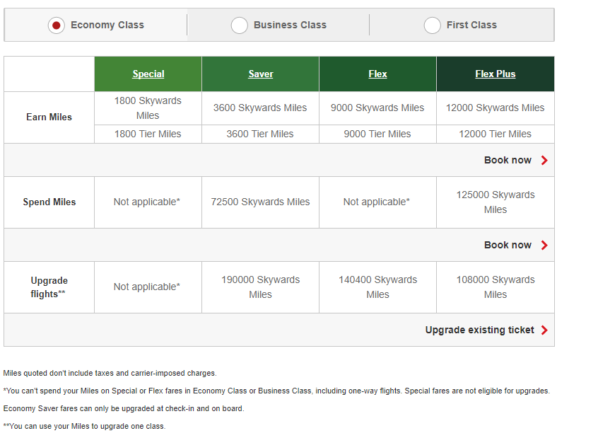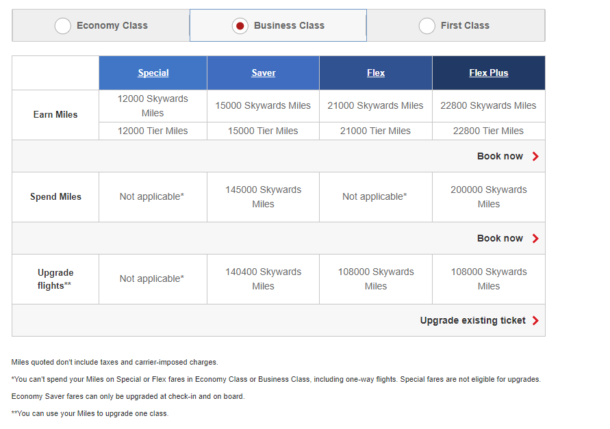 Source: Emirates Miles Calculator
Emirates also has numerous partnerships with other airlines. Alaska Airlines is one of the best airlines to fly if you're trying to earn miles for Emirates. In fact, Alaska Airlines miles are typically much easier to use than Emirate miles. The Alaska Mileage Plan charges 90,000 miles to fly first-class one way on Emirates flights between the US and the Middle East or India. They charge 100,000 miles for first-class flights between the US and Asia, Europe, or Africa. When you go on Alaska Airlines, you'll earn one mile per mile flown. You'll also get bonus miles based on the cabin you fly in. To qualify, you'll have to fly on flights with eligible flight numbers.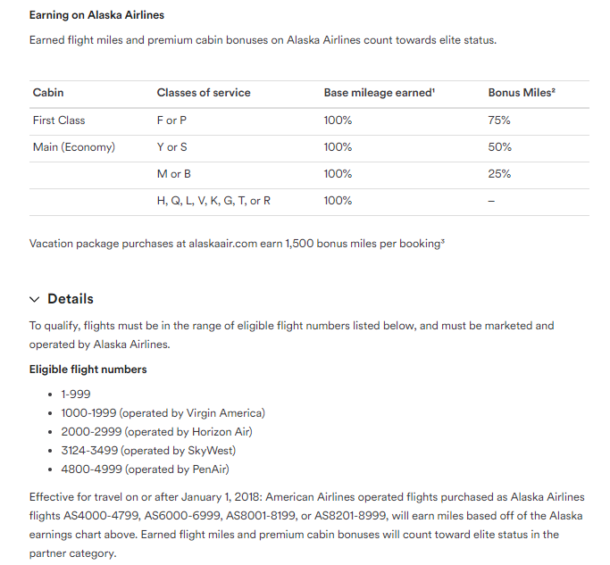 Source: Alaska Airlines
There are also many other ways to earn Alaska Mileage Plan miles. You can:
Fly with one of Alaska's partner airlines
Book stays in qualifying hotels
Reserve a rental car with Alaska's rental car agency partners
Shop with everyday partners
Make purchases & receive a sign-up bonus with an Alaska Airlines credit card
Alaska Airlines has many partners in the travel industry and in other top industries too. You'll find all of Alaska's partners here. You can also use miles earned on Japan Airlines (JAL) on Emirates flights. Japan Airlines has one notable transfer partner: Starwood Preferred Guest (SPG). You can transfer miles earned from staying at SPG hotels into your JAL Mileage Bank. You can then use these miles on Emirates flights. You're allowed to have a maximum of six segments on your flight and three stopovers. They have a distance-based award chart, which you can check out below. Typically, it's cheaper to book a round-trip flight rather than two one-ways.
Using Points for Etihad Flights
You can also use points to get a first-class ticket on Etihad. If you're an American Airlines AAdvantage Member, you can use your miles on an Etihad flight because both airlines are part of the OneWorld Alliance. You can also use Etihad Guest Miles, but the award prices are higher, so it's best to focus on earning your miles through the AAdvantage program. The American Airlines AAdvantage program lets you earn one mile per mile flown. It also gives generous bonuses if you're sitting in first class or business class.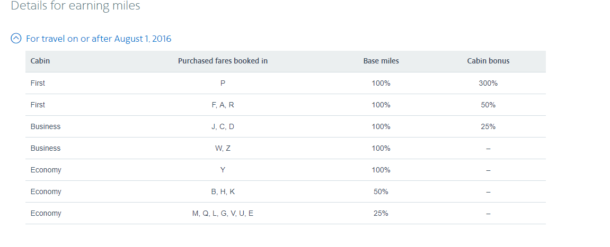 Source: American Airlines AAdvantage
There are a number of ways you can earn miles in the American Airlines AAdvantage program. This includes:
Signing up & using a co-branded American Airlines credit card
Flying with partner airlines
Taking cruises with partner cruise lines
Booking vacations through American Airline Vacations
Staying in partner hotels
Renting cars through partner rental agencies
The number of miles you'll need to spend on your Etihad first-class ticket depends on where you're traveling to and from. Here are the miles you'll have to use when you're traveling from the contiguous United States.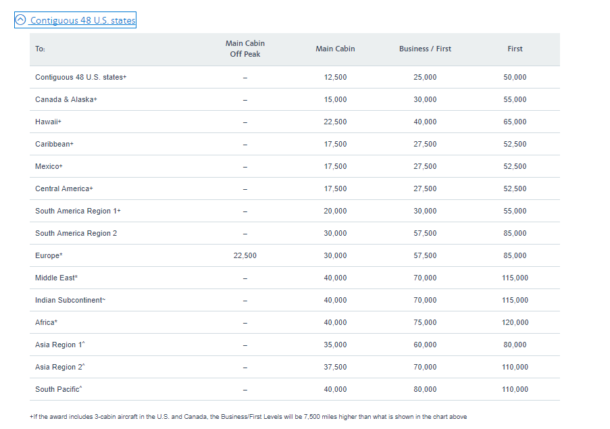 Source: American Airlines AAdvantage
These are the miles you'll need to spend if you're flying from the Middle East.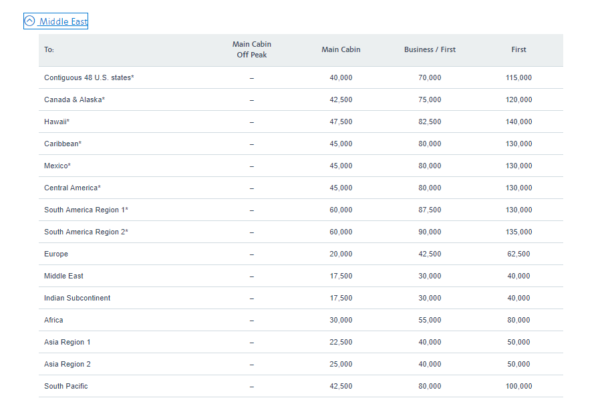 Source: American Airlines AAdvantage
Final Thoughts on Taking a Shower on a Plane
Having showers on a plane is still a new concept, and hopefully, it's one that other airlines will adopt soon. If you're traveling for business on one of Emirates or Etihad's A380 planes and you have some points to spare, consider redeeming them for a first-class ticket so you can try out their showers. These onboard showers will allow you to arrive at your destination feeling refreshed and ready to work or explore.
Oct 24, 2017