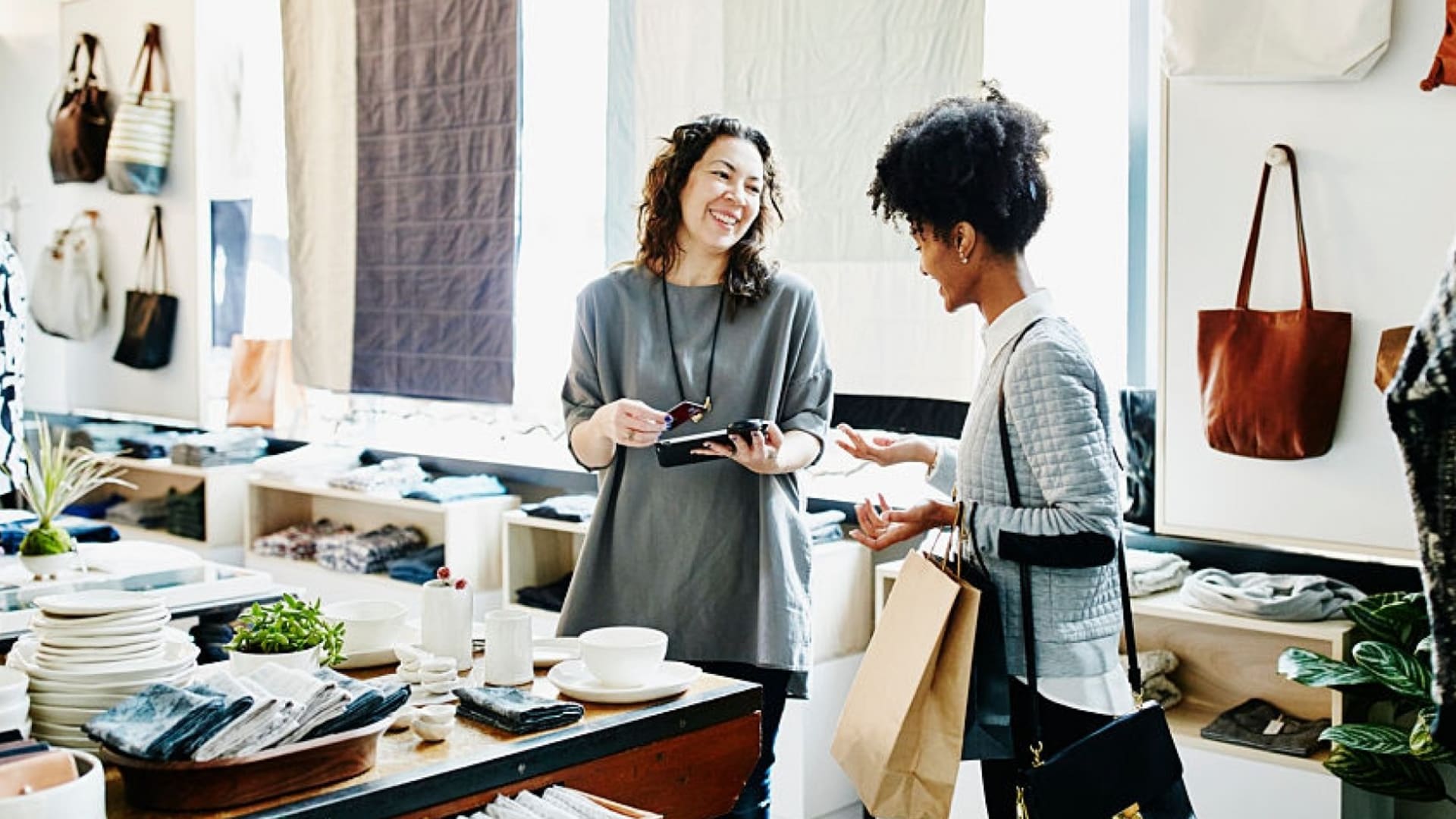 A lot of factors play into why your customers love your business. Price, quality, convenience, and values are all important. Customer engagement, however, has increasingly become top of mind. A Walker study found that by the end of 2020, the customer experience will surpass price and product as the key differentiator.
How can you improve in this area? Here are four trends to have on your radar this year and beyond that will not only improve their experience but also make them love your brand:
1. Customers prefer to help themselves.
After getting creative with our pantry for months, my family decided to treat ourselves by ordering dinner from one of our favorite restaurants. Words can't express my gratitude for the people showing up to work to provide us with some semblance of normalcy in these uncertain times. But the process wasn't seamless.
I had to email our order; then, the restaurant called for payment information. Because it wasn't offering delivery, I had to call again to share the make and model of my vehicle when I arrived so someone could bring our food out. I'm thrilled this local business was open so we could support it, but the experience left something to be desired.
This business is doing anything to stay open, but self-service is increasingly demanded by customers. In fact, a survey commissioned by Nuance Enterprise found that 75 percent of customers prefer self-help to resolve issues. Furthermore, 67 percent of customers prefer self-service over speaking to a company rep, and 91 percent would use an online knowledge base tailored to their needs.
Your customers don't mind doing some of the legwork on their own; they actually prefer it. Make sure you create a seamless and flawless self-service experience. Whether it's enabling online food orders or crafting FAQs, empower customers to help themselves.
2. Balance automation and humanity to deliver a hyper-personalized experience.
For people to take advantage of your self-service features, you're going to have to rely on tools ranging from automation to A.I. to machine learning. For example, chatbots can deliver real-time customer service, and it's anticipated that by 2025, 95 percent of all customer interactions will be handled by A.I.
Moreover, A.I. and machine learning can be used to make smart suggestions to customers based on past data, delivering a more personalized experience. As Accenture found, 75 percent of customers admit being more likely to buy from a company that knows their name and purchase history and can recommend their next purchase.
Additionally, explore how emerging technology, such as voice technology or intelligent virtual agents, can be used. But don't completely rule out the human experience -- there will be times when an actual human is needed to solve a problem or answer a question. In those cases, contact center solution provider Five9 suggests using conversational A.I.-enabled solutions. These solutions combine the real-time transcriptions and guidance of an Intelligent Virtual Agent with the humanness of a live agent to offer a more informed and seamless customer experience.
3. Launch loyalty.
According to Fundera, 65 percent of a company's business comes from existing customers. The organization found that 80 percent of a company's future profits will come from 20 percent of its existing customers.
Rather than pursue new customers, which is more time-consuming and expensive, look for innovative ways to thank your most loyal customers. Square, for instance, is providing free access to its software during the Covid-19 pandemic. Likewise, 1-800-PetMeds throws dog treats in order boxes when shipping.
You can also reward your biggest advocates by offering a post-purchase discount, exclusive invites, handwritten thank-you notes, a donation to a cause that's important to them, or a free upgrade to a premium service. You can also never go wrong with a traditional loyalty program, which has been clutch for companies like Starbucks.
4. Customers value transparency.
Trust, writes Vala Afshar for Salesforce, "reinforces customer engagement -- people won't care about your organization if they think your interactions with them aren't based on open, transparent, and fair practices." Seventy-three percent of customers say "trust in companies matters more than it did a year ago."
We're relying on past data to provide customers a more personalized experience. That means we need to know their needs, habits, and expectations. Without trust, we won't gain access to that information.
Salesforce found about half of customers were comfortable with exchanging personal information for enhanced experiences. That's because the majority -- 63 percent -- don't believe companies are transparent about how they're using data. It's not an equal exchange. Prioritize being open and transparent with customers about what happens with their data.
Your customers are the lifeblood of your business. To ensure they'll become repeat customers and big advocates, you need to step up your customer engagement. How are you going to make customers fall in love with you this year?
Oct 1, 2020