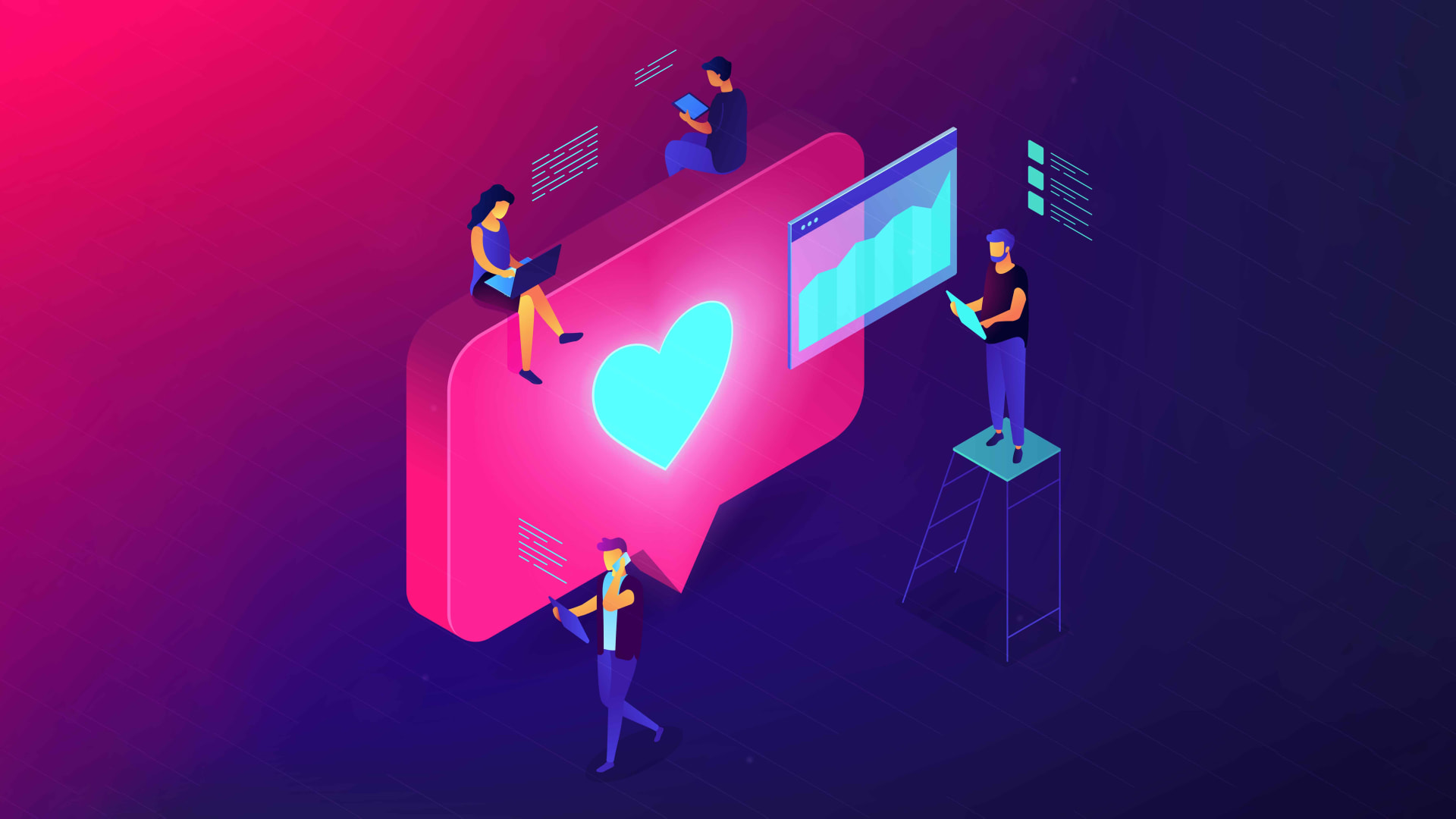 Social media influencers are the celebrities of the 21st century. While traditional celebrities may have millions of fans and followers on social media, their word doesn't hold as much weight for marketing purposes as it once did.
These days, companies are generating more engagement by teaming up with content creators rather than the biggest names on the market. Consumers connect more personally to creators because they seem like normal human beings, not millionaire spokespeople making big money to support a brand.
Keeping track of trends is crucial to running an effective influencer marketing campaign, as best practices change over time. To help you get started, pay close attention to these influencer marketing trends and other tips to stay ahead:
1. Pay Attention to New Platforms
New social networks are always being developed in hopes of getting a slice of such a huge and profitable space. Some of them will fizzle out after not too long, but some will find their niche and rocket to success.
Take TikTok, which went from being relatively unknown to a pop culture staple almost seemingly overnight. Those who took interest in TikTok early are happy they stuck around. Be on the lookout for emerging platforms that could become extremely profitable investments. Influencer marketing in these spaces is low risk and high reward, costing little but potentially exploding in the future.
2. Short-Form Video Is King-- For Now
Just as important as keeping an eye on emerging platforms is paying attention to the type of media that's trending on them. For example, one of the most effective media formats today is the short-form video. Knowing what works best will help guide the rest of your influencer marketing strategy.
One advantage of focusing on a specific form of media is that it helps you identify relevant influencers. Pay attention to which ones experiment with other media, like podcasts or in-depth videos. These individuals will help you focus on your core format while adding variety to your content strategy.
3. Good Habits Beat High Volumes
Not only can you scope out trends for your entire industry, but you should be taking notes on the trends of influencers you're interested in partnering with. Their activity can tell you a lot about how well a marketing campaign with them will perform.
Not all influencers have equally engaged audiences. Look beyond the follower count of an influencer. Is their posting schedule consistent? Is there a pattern to their content and copy? If there are inconsistencies, they may not be a reliable choice.
4. Like-Minds Attract
What is it that your audience hopes to get from following influencers? You need to pinpoint their needs. These provide points of potential connection for an influencer marketing campaign.
For example, 2020 was full of a lot of social unrest. Consumers rushed to influencers with similar beliefs. Know what your audience believes, and make sure you choose influencers who are on the same page as they are.
5. Regulations and Guidelines Are Growing
Social media platforms are always changing up their guidelines. Currently, they're making life difficult for organic media in an attempt to get companies to open their wallets. The good news is, there are fewer restrictions on influencers. That may change, however, as social media companies explore new revenue streams.
Make a point to stay up to date on the rules and regulations of media platforms and their users. You don't want to discover right before a marketing campaign's rollout that it won't work. At the end of the day, knowledge is power.
6. Relationships Beat Out Partnerships
Too many companies throw products and logos at influencers hoping for native exposure. This method is quickly spotted by consumers, who see the approach as shallow.
Instead, focus on building a long-term relationship with each influencer. Look for ways to help them outside of cold hard cash. Help them expand their circle, send them products for personal use, and develop a casual line of communication with them. The better your relationship, the more value you'll both get out of your work together.
Ready to jump into influencer marketing? Make the right moves, and your brand will be in users' feed before you know it.
Jan 21, 2021