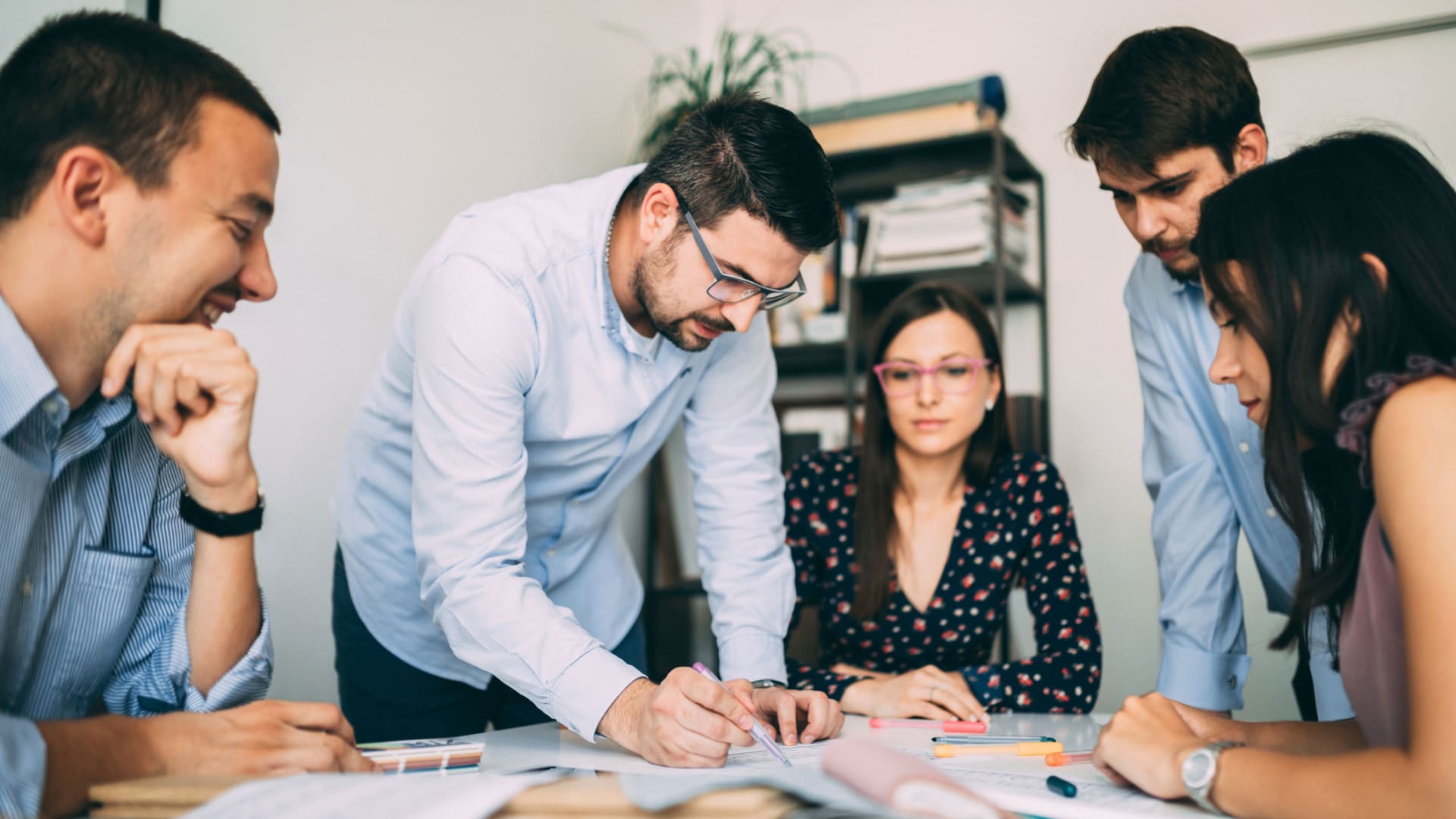 If you've taken a pandemic-related hit and are still trying to ready your business for the post-pandemic landscape, you're not alone, and there's still hope to be had.
Many founders have never gone through anything quite like this before. Business owners are taxed enough just trying to keep up with changing ordinances and vaccination opportunities, let alone preparing comprehensive budgets for the future.
First of all, take a deep breath.
With vaccines becoming available and lockdown rules being lifted, plenty of opportunities await. Regaining lost ground is easier said than done, but it's certainly possible. Your biggest battle might be managing expectations. While everyone hopes that business revenues will pop right back up, a slower return to normal is more realistic.
That said, here are five practical steps you can take on the road to recovery.
1. Revisit Your Goals and Business Plan
The business goals you set before 2020 will require some adjustment. There's no better way to get discouraged than to set an unattainable goal and consistently fail to meet it. Your business may need more time than you'd like to regain a foothold, but that's to be expected.
Try to set smaller, short-term goals even as you keep the bigger picture in view. For example, say that before the pandemic, you might have been planning to open a second location. Instead of staying fixated on that lost opportunity, aim to increase overall revenue by the end of the year. Then put a note in your planner to revisit the second location idea in January 2022.
2. Remain Open to the Need for Change
Will your business thrive by continuing to use the same pre-pandemic systems and procedures? Probably not. Look at adopting processes that require fewer resources or operate more efficiently.
If you were still sending client contracts via FedEx, say, now could be the time to implement e-signature software. A change-up in procedures might be tedious, but it's worthwhile if it helps get you back on track.
As you evaluate and tweak your operations, you might find that making a few simple changes streamlines your everyday routines and increases revenue faster than expected. You might even uncover improvements that will lead you to wonder why you didn't make the changes years ago.
3. Take Another Look at Your Budget
In addition to examining everyday procedures, your company budget doubtless merits another look. Before 2020, most small-business budgets probably did not have a separate line item for sterile masks and hand sanitizer, but the money to buy those things had to come from somewhere.
Where can you cut costs as you get your business back on track? Will those cuts be temporary or permanent? Should you consider a price increase? Set aside dedicated chunks of time to re-evaluate your budget at least quarterly and make adjustments where needed.
4. Prepare for the Future
Who could have predicted the events and secondary fallout we all experienced in 2020? It's important to make adequate plans and do some corporate training so your company is well prepared in case this happens again. Whether it's something like cybersecurity or another problem that comes up, you want to make sure you have trained your staff appropriately.
What steps can you take now to be better prepared for future pivots? Discuss with your employees the strengths and weaknesses you uncovered during Covid-19. Was the switch to work from home painful or remarkably friction-free? If remote work was a success, you could build it into your business model and save on office space into the bargain.
5. Accept Nontraditional Forms of Assistance
During the pandemic, Americans have banded together in all kinds of ways. Community members have held fundraisers to save their favorite watering holes and donated to any number of GoFundMe campaigns. Allow family members and friends to pitch in to help your business rebound.
You might also find assistance partnering with other local businesses. They're probably struggling just like you, and a partnership would strengthen you both. There are people out there who wish they could help somehow. Let them!
Lifting up your business after a setback is a challenge, but it doesn't have to be the end. Use these tips to strategically look at your business plan and work toward a resurgence. A strong comeback will make your business mightier than ever.
Mar 18, 2021