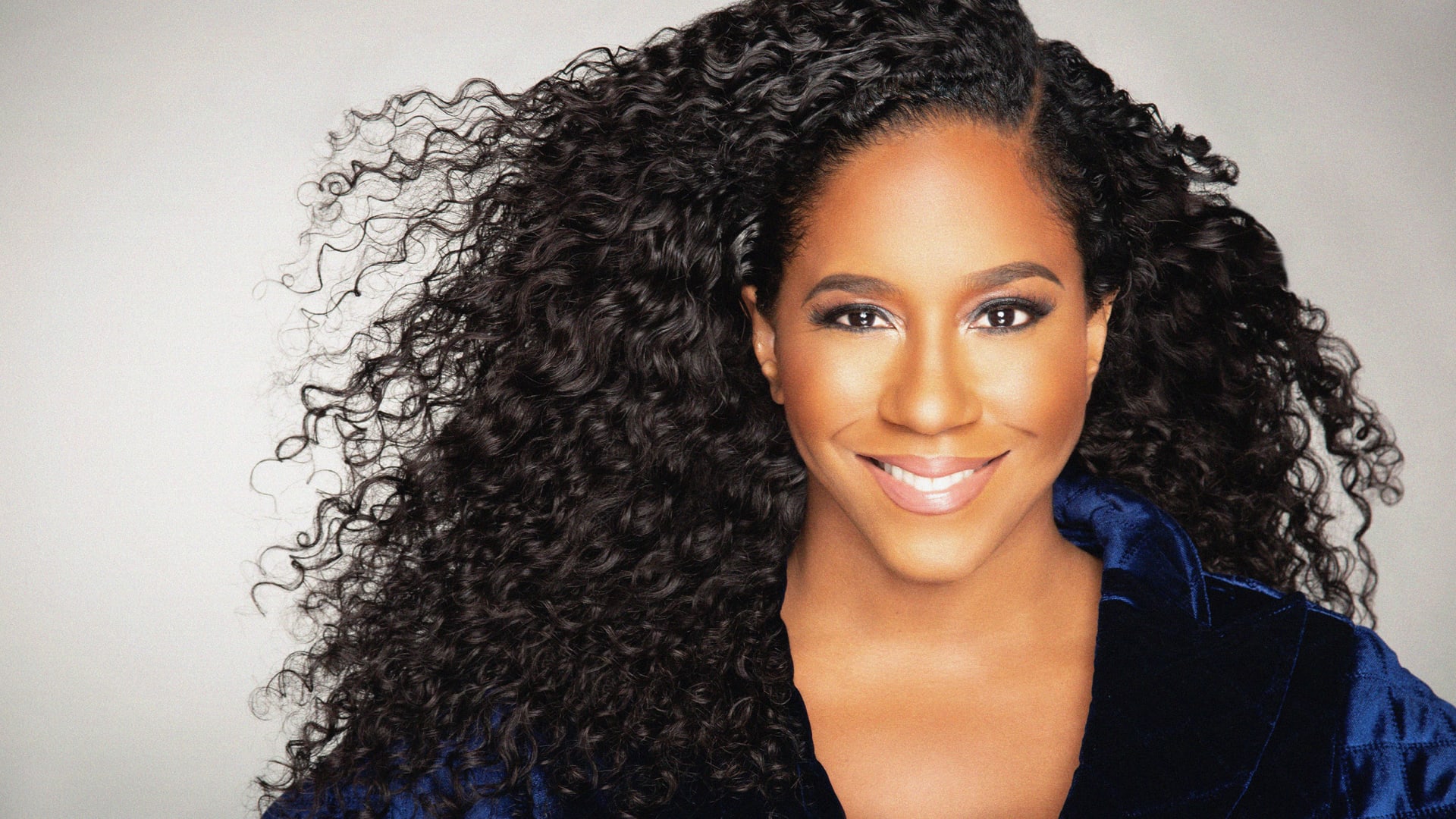 In her 20 years as a business owner, Mahisha Dellinger, founder of Frisco, Texas-based hair care company Curls, has had to overcome her share of challenges. Among others, she had trouble finding funding and other resources as a founder of color, and initially she was trying to sell products--hair care items specifically designed for Black women--that were largely unfamiliar to the market. So when she realized she had an opportunity to help others deal with similar issues, she jumped on it.
In 2018, after her TV show Mind Your Business With Mahisha debuted on OWN, Dellinger received a slew of questions and mentorship requests from other Black women founders. She couldn't handle them all herself, but she wanted to connect and to educate. That's when she started recruiting other successful businesswomen and organizing the first Black Women Making Millions Academy retreat to provide training on subjects such as developing a business plan, getting funding for a startup, and growth strategies. Held over a weekend in June of that year in Los Angeles, the event included inspiration and education sessions with TV ONE general manager Michelle Rice, and Lynn Richardson, a TV and radio host, financial expert, and life coach. More retreats around the country followed, with attendance ranging from 50 to 1,000.
The project has since grown into an MBA-style program that in 2021 partnered with Beauty By Imagination, the owner of beauty brands such as Wet Brush, to set a goal of giving a reported $450 million worth of resources to 25,000 business owners. Registration for the academy's now-online sessions is free and open to anyone who wants to attend. (A few months prior, Curls had entered into a partnership to become one of the beauty brands under the Beauty By Imagination umbrella. Dellinger maintained a majority stake in her company and became a member of BBI's board.)
The academy originally split its programming into three tracks, the "Start-Up," the "Come-Up," and the "Blow-Up," based on how far along founders were with their businesses. Since the pandemic started, the program has instead offered individual sessions on Zoom every weekend, but Dellinger is hoping to reinstate the track system when it returns to in-person retreats.
Here are the biggest challenges Dellinger, 49, says she faced in her entrepreneurial career and how she specifically designed the academy's coursework to help the next generation of Black women founders overcome them.
Getting off the ground
When Dellinger founded Curls in 2002, she says, she did everything herself. She found a chemist to develop her products, came up with a marketing strategy, and researched her supply chain, all without prior knowledge or experience.
With the Black Women Making Millions Academy, Dellinger is providing new founders that kind of basic information that she had lacked, all in one place. Classes in the "Start-Up" track included, for example, how to file an LLC and hiring strategies. In March, there was a session on the legal foundation of a business.
"I did not have access to a class like this," Dellinger says of her experience when she started Curls. "But what I did have access to was the internet, research, and the SBA. It was pretty much a lot more tedious than what you can do now."
Funding
Dellinger cites getting investment capital for Curls as the most significant challenge she faced. "I had a very strong plan and vision, but I could not get a small-business loan or any funding," she says. "And that's typically been the case for most minority business founders." Instead of an investment, Dellinger used her personal savings to launch her brand, and reinvested every dollar the company made back into the business. She didn't pay herself a salary for four years, even as she was juggling running the company and working full time for Intel and then Pfizer.
In the "Blow-Up" track of the Black Women Making Millions Academy, Dellinger addressed these challenges by teaching participants how to pitch different kinds of investors. The foundation still offers similar classes: Last month, Alicia Scott, the founder of Range Beauty who recently got two deal offers on Shark Tank, taught a class on how to build a brand story and use it to get grants. Attendees of the class also receive resources such as a list of organizations currently offering grants they can apply for.
Growth and sustainment
The hair care market is highly competitive, and to stay on shelves at major retailers like Target, products have to meet certain sales quotas each month. According to Dellinger, adapting to consumers' needs and feedback are key to continued growth. She constantly listens to customers, changing or introducing new products depending on what she hears. "I'm authentically the consumer," Dellinger says. "And that's one of the things that makes us different, really. It's the ability to be connected to the customers."
The academy's "Come-Up" track was designed to provide instruction on issues like those vital to sustaining growth. Participants could learn how to grow a business through sessions that focused on how to maximize profits, how to scale a brand, and how to connect and market to a specific audience. Similar sessions are still available: During one weekend in February, for example, two digital content specialists each offered a session that addressed how to create successful content to grow a business.
May 12, 2022