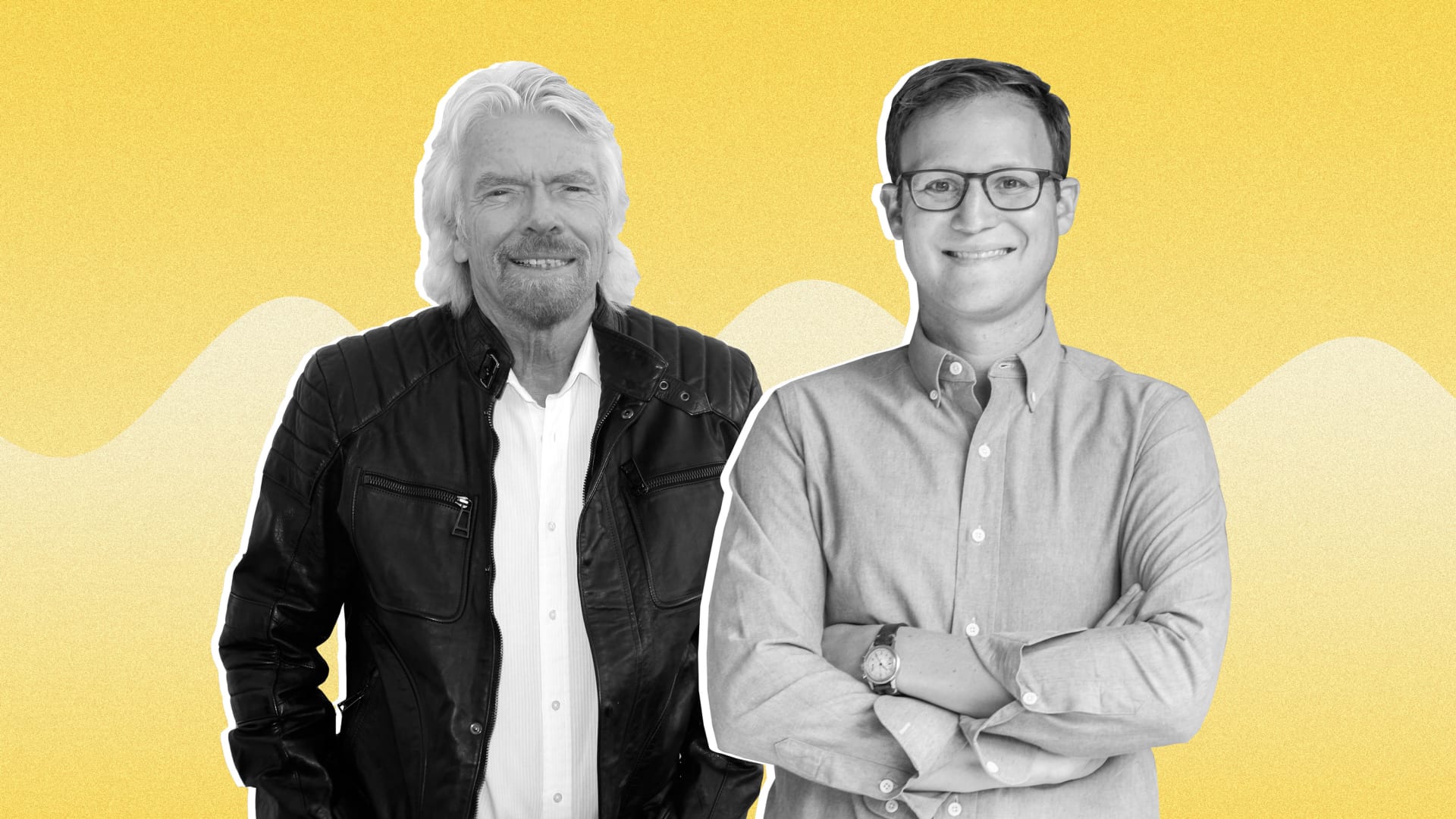 Although consumers care more about sustainability today than ever before, getting them to change their behaviors and adopt more ecofriendly products can be an uphill battle: It requires a "mental load" to switch from a brand you've been using for years, says Stuart Landesberg, founder and CEO of Grove Collaborative, a sustainable household goods brand that is also a three-time Inc. 5000 honoree.
Grove Collaborative's ability to get consumers to overcome that mental load and convert to ecofriendly products is one of the reasons Richard Branson, founder of Virgin Group, became an investor. Grove booked $383.7 million in net revenue in 2021, has raised more than $450 million to date, and will soon be going public via a Virgin-owned SPAC.
"I believe [Grove Collaborative] to be the best in its field," Branson says. Through working with the company, Branson is selling retail products for the first time since he sold records with Virgin Records in the 1970s and 1980s.
During a virtual panel at the Fast Company Most Innovative Companies Summit Wednesday, the two offered tips on how businesses can drive growth through a sustainable product strategy.
1. Don't compromise efficacy.
As important as it is to be innovative and create a product that generates less waste, those elements can't come at the cost of the product working as it should. Landesberg uses Grove Collaborative's laundry detergent sheets as an example: They create less plastic and water waste than other detergents, but if they can't "get the spaghetti sauce out of a 3-year-old's shirt," he said, then no one will actually use them. The brand puts the product's stain removal capabilities front and center, advertising on its website that eight out of 10 people in a consumer perception study said the laundry sheets exceeded their expectations.
Focus on what you can control first, Branson added. Consumers will adopt your product if it's better than what competitors offer. "If you can build the best in your field, the brand can, to a large extent, build off of that," he said.
2. Try a trial-size strategy.
Consumers want to make ecofriendly choices, but for many, doing so isn't necessarily at the top of their priority lists. Plus, they're unlikely to switch brands before knowing first whether they will like a new one.
To persuade hesitant customers, Branson and Landesberg recommended a trial strategy. Grove Collaborative, for example, sells inexpensive trial packs and gives away its products in smaller quantities so customers can try them before making a more significant investment. "We see that repurchase rates are really high," Landesberg said, "And so I think the only way to drive mass adoption is through broad trial."
3. Back up your claims with metrics.
Measuring sustainability can be complicated, so creating a comparison metric or obtaining a relevant certification can simplify the analysis for consumers and more clearly showcase a product's environmental impact. Grove Collaborative implemented a "plastic intensity" measure as well as the "Beyond Plastic" standard for products that meet various benchmarks such as "80 percent of the product and packaging weight is not plastic."
"It's not just about measuring it, it's about communication and education," Landesberg said. "You can know that what you're getting is a product that aligns to your value system."
May 2, 2022