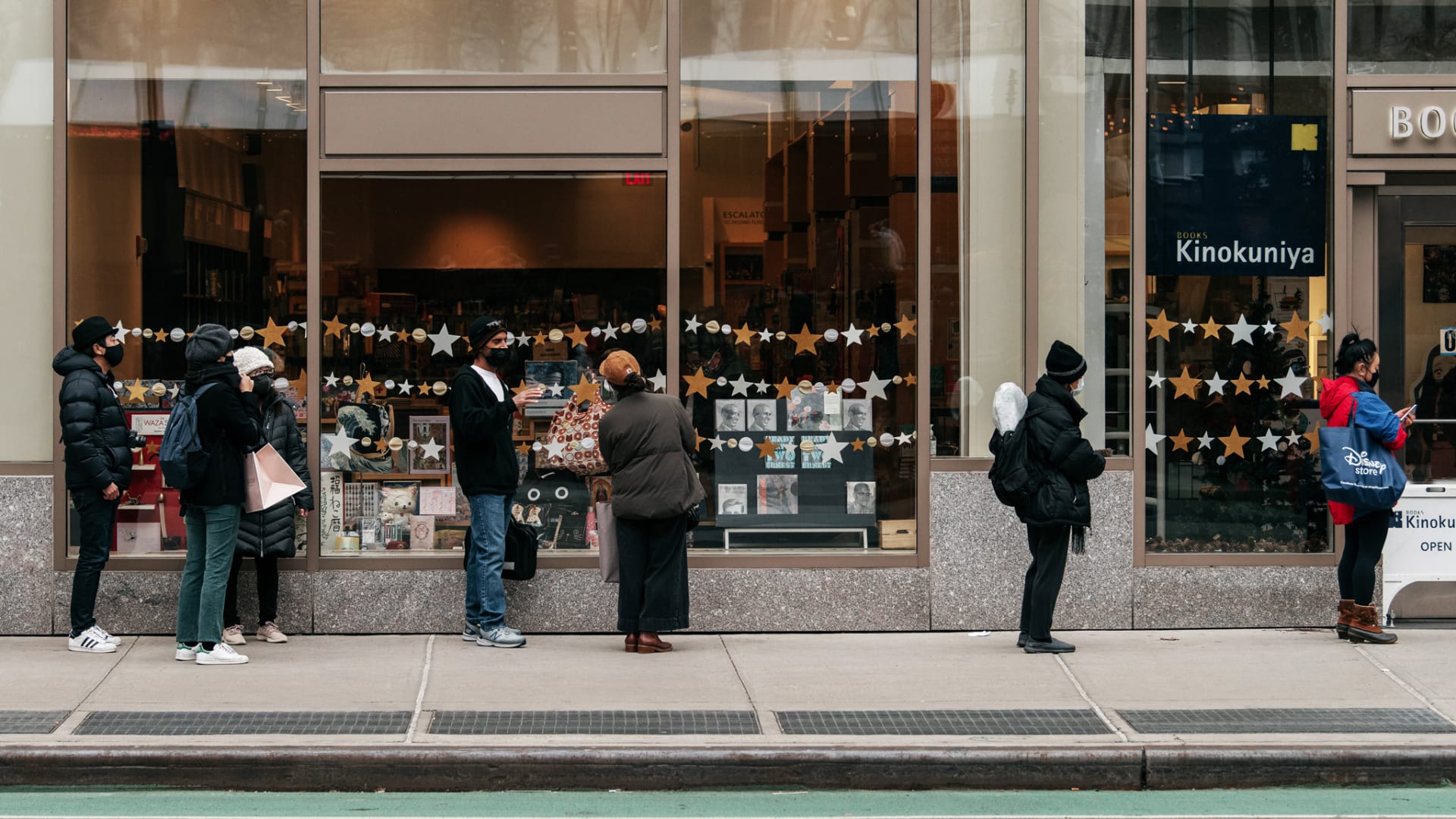 As the founder and CEO of FlagshipRTL, a retail data and analytics platform that counts luxury brands like Moncler, Omega, and Proenza Schouler as clients, here are my five predictions for retail in 2022:
1. Stores Make a Major Comeback
The number of retailers that have announced physical expansions recently has grown almost too large to count (Dick's Sporting Goods to open 800 stores, Ralph Lauren to open 90, Warby Parker to open 35, and the list goes on). As the cost of acquiring customers online has skyrocketed, executives have turned to in-person retail to more efficiently acquire new customers. Stores of the future will become more about distributing meaningful and personalized brand experiences. Smart brands will engage in the experimentation of new store formats and locations.
One example: Dick's is experimenting with interactive features in its stores such as batting cages, rock-climbing walls, and putting greens. Savvy retail executives realize that the halo effect -- brick-and-mortar stores offering a boost to online sales -- is alive and well and will leverage stores as a way to drive sustainable growth.
2. Stores Become Multifaceted Assets
Over the past year, as retailers were forced to become more flexible, they found a new purpose for the once one-dimensional store: distribution hubs and a convenient last-mile delivery mechanism for brands.
Ulta Beauty and Abercrombie are two of the latest retailers to offer consumers ultra-fast delivery. Retailers are also finding it less expensive to ship items from their stores. Target estimates that it costs on average 40 percent less to ship orders from its stores, compared with shipping from its warehouses. My company even had one of our customers, the luxury sports fashion brand Bogner, use its Toronto Mink Mile store as a high-touch e-commerce fulfillment center during the brunt of the pandemic.
3. Brands Use Data to Find New Customers
While many brands engage real estate brokers and professional consultancies to assist with site selection, others surprisingly use a more lax approach. "I will always tell my retail peers, wanting to open in SoHo is not a strategy," says best-selling author and retail veteran Ron Thurston.
In many ways, the pandemic has decentralized luxury retail. Whether moving to suburbs or to secondary vacation homes, there have been sizable migratory patterns over the past 18 months that have massive implications for retailers.
The Hamptons became a popular destination for many wealthy New Yorkers during the early part of the pandemic. Many luxury retailers, including Gucci, Christian Louboutin, and Dolce & Gabbana, followed them there. Retailers have begun looking beyond traditional fashion districts like Beverly Hills, Manhattan, and Miami as new hubs of commerce.
Brands are now coming to my company and asking "What are the ZIP codes we need to win? Let's go there." That's how we helped Moncler open a pop-up in Vail, Colorado, and Proenza Schouler open in East Hampton and Greenwich, Connecticut. The explosion of technology has also provided a gold mine of intelligence for retailers. From crowd-tracking cameras and point-of-sale devices to customer smartphones and in-store sensors, there's a multitude of data that can become paramount in scouting new locations.
4. Digital-Only Customer Acquisition Strategies Won't Cut It
For retailers, the rise in digital customer acquisition costs has become another reason to experiment with new acquisition channels. Costs are expected to rise further as brands like Apple and Google move to restrict the use of cookies.
As a result, several large advertisers have made deep cuts in their digital ad budgets. One example: Procter and Gamble cut a whopping $200 million. I expect to see more brands and retailers follow suit as they realize physical stores may be a more cost-efficient customer acquisition channel.
Stores are now the media--they're walking billboards that sell. Expect considerable ad spend in 2022 to be redirected toward creative experimentation of stores as retailers look for sustainable ways to acquire and retain customers.
5. Store Associates Will Become a Significant Competitive Advantage
Store managers and corporate executives alike have long realized the powerful potential of frontline retail associates to influence customers. However, they'll need to double down on this philosophy in 2022 and beyond.
"The beginning, middle, and end of building a successful retail strategy is putting people first," says Thurston. While technology plays a critical role in the modern retail experience, the most successful brands understand the power of human connection in facilitating meaningful relationships.
Retailers that optimize for experience and customer retention and adopt more customer-centric metrics around Net Promoter Score (NPS) will be better positioned to win markets, irrespective of channel.
Dec 14, 2021