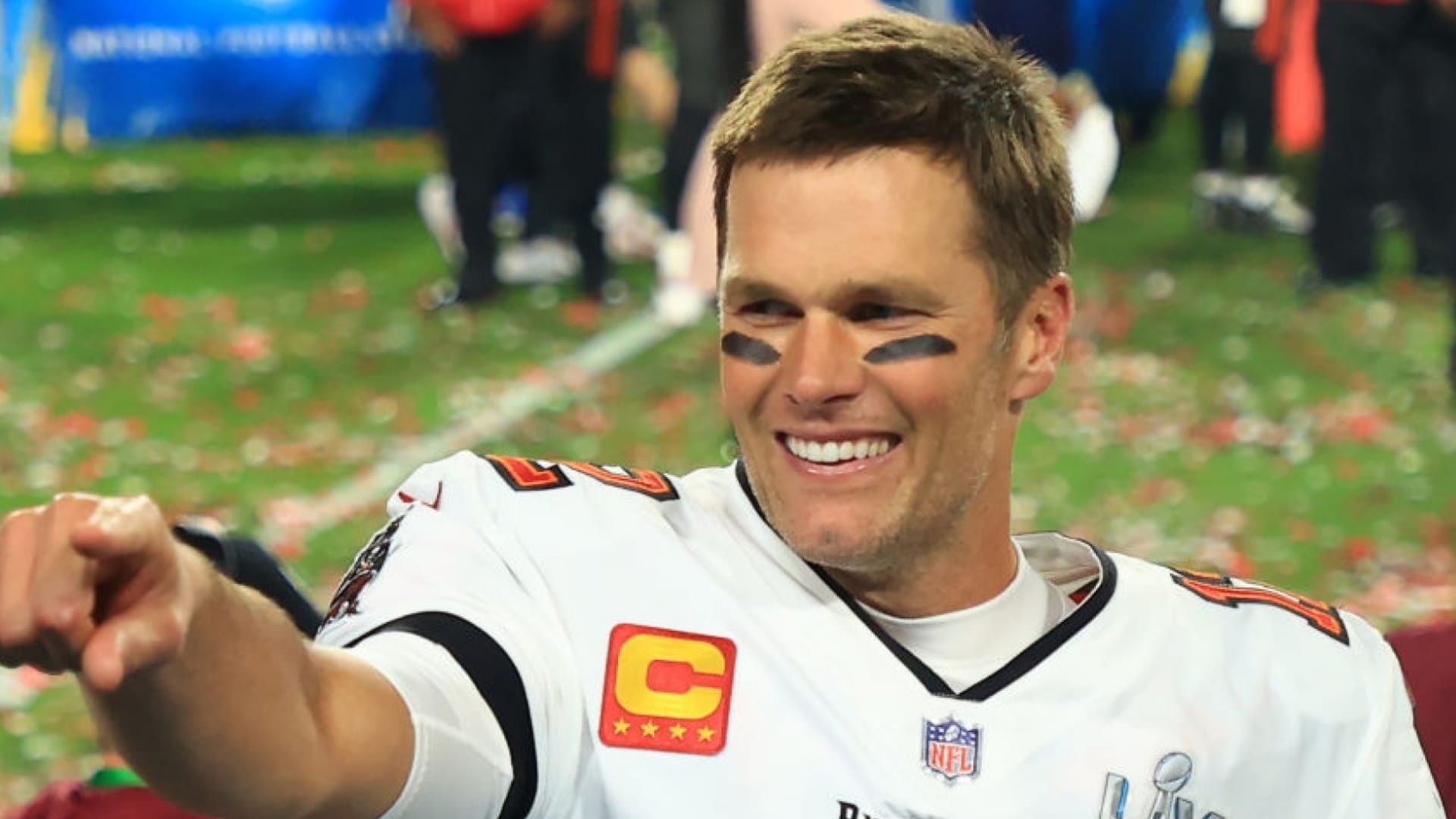 "My feeling is that Tommy is extraordinarily appreciative of everything that happened during his New England career," Brady Sr. said. "And he's more than happy that he's moved on, because it was pretty obvious that the Patriot regime felt that it was time for him to move on."
When asked if he felt a measure of vindication for his son, Brady Sr. didn't hold back.
"Damn right. Belichick wanted him out the door and last year he threw 56 touchdowns--I think that's a pretty good year."
Brady Sr. then assured the interviewer that Brady Jr. felt the same way.
Well, Tom Brady Jr., starting quarterback for the Tampa Bay Buccaneers and reigning Super Bowl MVP, now has a response to his dad's interview, which he shared this week on his podcast.
"I've actually prepared a statement that I wanted to say, and it's really all that I have to say on the subject," Brady told co-host Jim Gray.
"Comments made by Thomas Edward Brady, a 77-year-old insurance company CEO, who should know better at this point in his life, don't necessarily reflect the views or positions held by his son, Thomas Edward Patrick Brady Jr.
"So, furthermore, should Tom Sr. continue to speak out on behalf of his son without the express written consent, Tom Jr. reserves the right to eventually put him in a home against his will."
Of course, Brady's comments were made in jest, but they were followed by some truly touching words for his dad.
"I have the greatest dad in the world. He's the most loving, caring, honest man in the world. Without him, there's no way I'd be in the position that I'm in. He's there to support me, win or lose. He's been on the field coming off year in, year out--my biggest supporter. I'm really his only son, so it'll be really cool for my family to share these moments."
Brady's statement may seem simple on the surface, but they actually teach a major lesson in emotional intelligence, the ability to make emotions work for you, instead of against you.
Emotional intelligence in action
Let's go back to Mr. Tom Brady Sr.'s comments for a moment.
It's obvious that Brady Jr. and his dad have a great relationship, and you can be sure they've discussed the former's career moves and ex-employer in-depth. In those types of discussions, you expect Brady Jr. to speak openly and honestly, to wear his heart on his sleeve, to pour out feelings like frustration, disappointment, even disbelief.
But those conversations happened where they should have: behind closed doors.
Relationships are complicated. Did Brady Jr. agree with his dad's statement that he felt vindicated after last year's championship season? It's impossible to imagine otherwise.
But Brady also knows what he learned from Belichick, whom he's called "a great mentor" and a "great football coach." Their partnership helped contribute to one of the greatest football dynasties of all time.
Brady has also been careful not to alienate the Patriots fan base, or somehow taint his time in New England.
"I have a lot of, obviously, tremendous memories," Brady said in his podcast. "Some of the greatest experiences of my life took place in the last 20 years, personally and professionally."
Yes, Brady (Jr.) certainly felt vindicated by last year. And he will no doubt take this Sunday's game against the Patriots very seriously--as he returns home to play against his former team for the first time.
But he'd much rather prove his point with actions, not words.
And that's the lesson for you and me.
When a relationship goes sour--in either our professional or personal lives--we all say things in private that we never want to make it out in public. This isn't about being two-faced or hypocritical. It's about venting our feelings and emotions in the moment to someone whom we trust, with no true desire to hurt the other party.
But it's also important to move on.
After all, it doesn't benefit anyone to steep in resentment. It's like leaving a knife inside a wound: You never give yourself the chance to heal.
So, as much as you can, keep the peace. And if you're forced to separate from people or places you care about, take a page out of Brady's playbook:
Appreciate the past. Focus on the present. Protect the future.
After all, the past helped make us who we are today. And it's far nicer to come back to an open door than a bridge that's been burned.
Sep 29, 2021