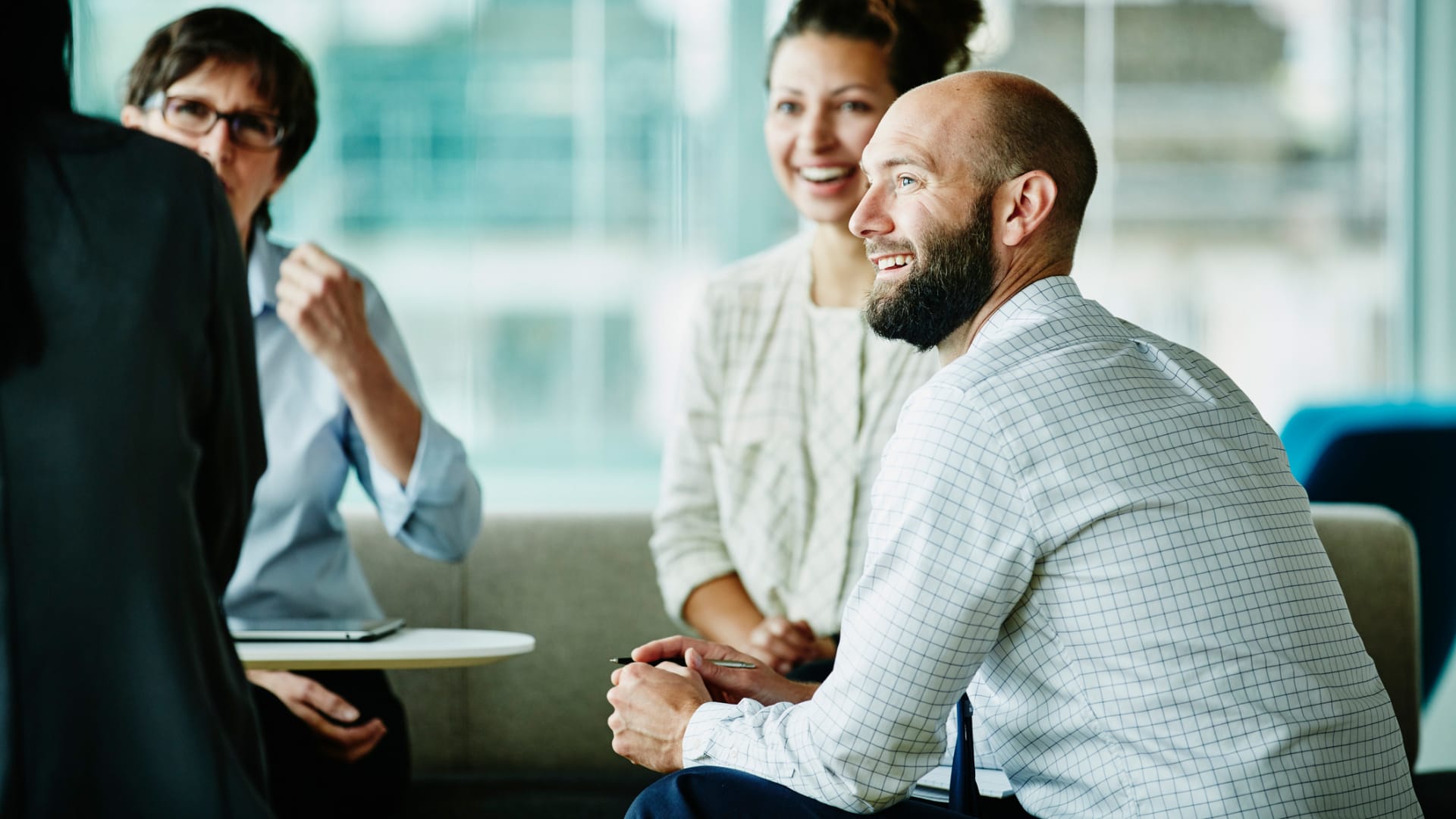 As the year winds down, I keep coming back to Sonya Renee Taylor's quote "We will not go back to normal. Normal never was." It's powerful because it encourages us to avoid rushing back to life as it was and be intentional about the future.
From adapting to remote work overnight, to supporting employees during the pandemic and navigating inclusion during a divisive U.S. election, it's safe to say that leaders have learned a lot on the job.
That couldn't be more true than when it comes to company culture. Much of what we thought we knew about how to help employees do their best work has changed. Our commitments to diversity and inclusion have been challenged. The idea that culture equates to office perks has been retired as we prepare for the future of work.
For better or for worse, 2020 has taught us a lot about what really matters in a culture. And we shouldn't let that go to waste. We're doing our employees a disservice if we don't learn from it. Here are three lessons 2020 taught me about building company culture in the new year, and beyond.
1. Culture doesn't have a ZIP code.
It used to be easy for organizations to mistake office events for culture. That's why many leaders had a rude awakening this year when they discovered you can't copy-paste culture into a remote world. From virtual book clubs to fireside chats, organizations tried countless ways to foster culture remotely. One thing has become clearer than ever as a result: Happy hours and holiday parties aren't culture -- your values are. Operationalizing them doesn't require a conference room or a bar tab, just a little creativity. That's why I love this quote from Priya Parker's book The Art of Gathering: "When we gather, we often make the mistake of conflating category with purpose." As we head into the new year, it'll be critical to consider the purpose of culture programming, not the place.
2. Psychological safety is harder, but more important, than ever.
It's hard to do your best work when you have imposter syndrome. That's why psychological safety is a hot topic when it comes to employee engagement, and it's become even more critical this year as employees deal with burnout, grief, caregiving, and more. Building a culture of trust is hard, and it's even harder when we're working remotely. Consider that in 2020, 55 percent of professionals said they feel pressure to be online to prove to their manager that they're working. As organizations, we need to honestly ask if we're doing enough to create safe spaces -- both off and online. That starts with being more human yourself as a leader; when was the last time you admitted a failure or rewarded someone on your team for trying something that didn't work out? We have to be more intentional than ever about setting a foundation of belonging and safety in our organizations, now and for the long haul.
3. Manager development is a key ingredient in culture strategy.
We've all heard the expression that employees don't leave companies--they leave managers. And when many of us shifted to working remotely earlier this year, it became clearer than ever that managers play an outsize role in maintaining a company's culture. They've been responsible for motivating teams through uncertainty, cascading information to employees, and supporting their direct reports' mental health. That's no easy task -- especially from a distance. With remote work here to stay, managers today need to learn how to become great remote managers, not just great managers. As a result, the biggest mistake companies can make in the future of work will be to not invest in their leaders. One thing we've tried to do at HubSpot is to refresh existing manager resources through a lens of remote-inclusion, and identify gaps where we can serve them better. Whether your organization adopts remote work full-time, goes back to the office, or does a mix of the two, your managers need to be empowered to build, grow, and support great teams.
Over the next few weeks, as we close our laptops and unplug over the holidays, it will be tempting to leave 2020 out of sight and out of mind. My advice is to resist the urge to leave the lessons behind with it. We have an opportunity to reinvest in our values, psychological safety, and our managers. Leaders have navigated a once-in-a-lifetime crisis this year, and I believe it can help us build better, stronger, and more resilient cultures in the future
Dec 23, 2020