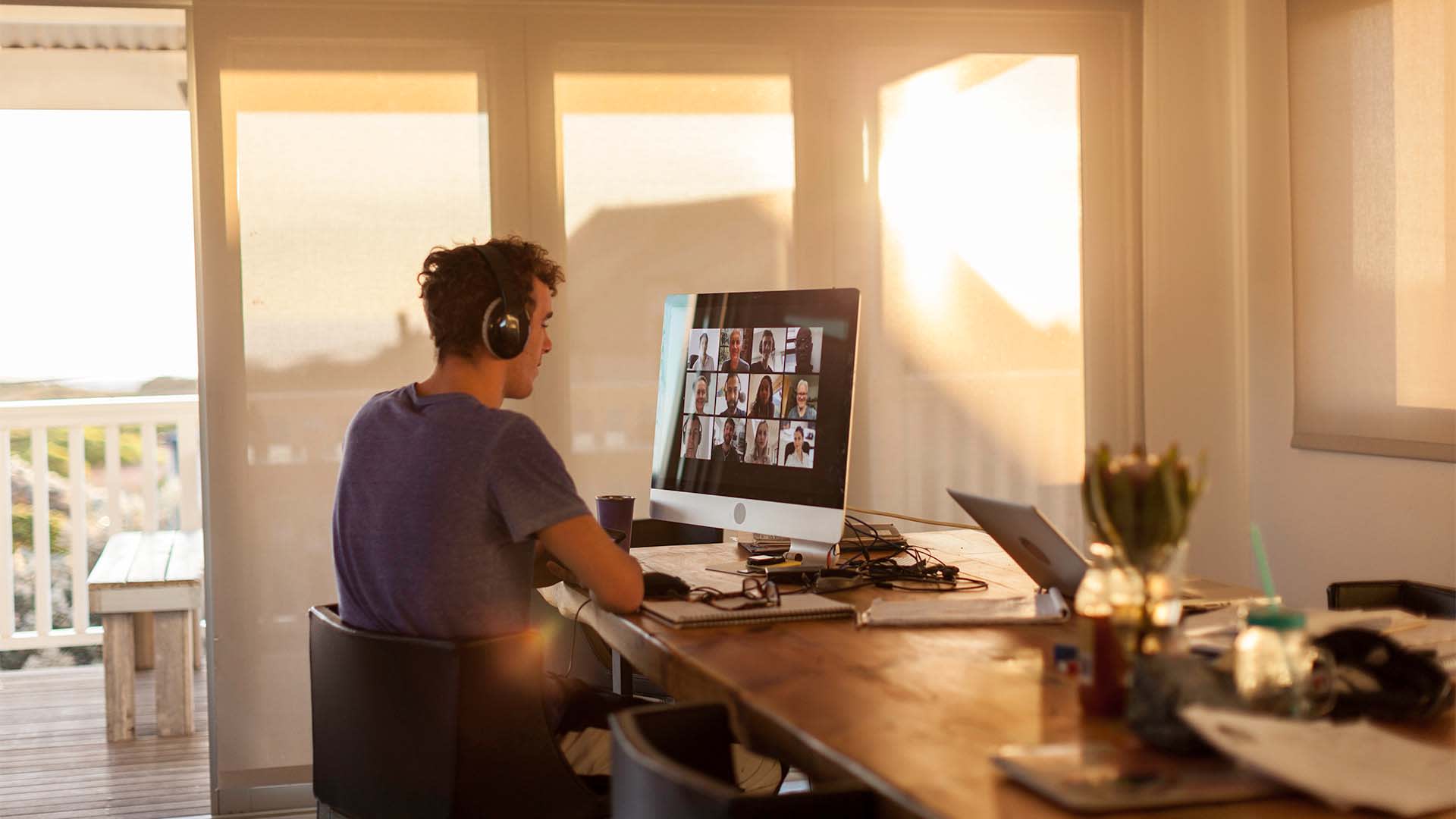 There's no doubt that humans crave community and connection. Especially in the month of June. Between seeing headlines around increased tragic and targeted violence and holidays such as Juneteenth, Global Day of Parents, and LGBTQ+ Pride Month, employees are looking to their employers to understand how they'll support them and what they'll do to create community and inclusion. And as leaders, we need to make space for employees to communicate, collaborate, and connect on a more human level.
For many, the idea of creating an authentic community in a hybrid world feels unattainable. We've heard that remote workers are introverts who don't care for social connection, and only in-office workers are able to be great managers or grow their careers. But those are just myths.
For companies that refuse to force employees back into an office and strive to be a place of belonging -- it's important to dispel these myths. How? Through trial and error. Whether it's communicating with employees in moments of crisis or creating a culture of ongoing support and connection, community building in a hybrid world takes some creativity. Here are three ideas to help you get started and bust these hybrid work myths within your organization once and for all:
Create Community-Building Challenges
A little healthy competition can be a fun way to get folks excited and engaged. To celebrate our LGBTQ+ community this month, our team has designed a two-week long "Growing With Pride" Slack challenge filled with celebration and learning that will culminate in donations to LGBTQ+ nonprofits globally. Each day, those participating will receive a Slack notification with an optional challenge to complete. The challenges are ability diverse, so anyone anywhere can take part in everything from DEI webinars to mindfulness practices.
Yes, there's a leaderboard to track who completes the most challenges, but it's really win-win for everyone taking part: They're learning, bonding, and donating to a good cause at the same time.
Get Inspired by Others
I've always believed in learning from people smarter than me. Inviting remarkable experts, thought leaders, and innovators to speak to employees can spur conversation and connection. But this only works if you allow folks to get involved by offering the opportunity for an employee to interview the speaker or using Zoom chat to let the audience interact and ask questions directly.
Often you don't have to look for people you can learn from. Our team hosted a manager education session and invited a VP from our marketing team to share her insights and inspiration to kick things off. It was rated one of our highest sessions because it felt so relevant and relatable to everyone who came. Similarly, book clubs and podcast clubs represent an easy way to discuss without booking a speaker -- this month, our North American Learning team listened to a podcast with Hannah Gadsby on neurodiversity, so I joined them in listening too. Regardless of the content you're discussing, scheduling opportunities for employees to connect around shared interests is an important piece of community building.
Build a Connection Kit for Managers
Remote and hybrid work is still new for a lot of us and we can't expect every manager to have changed their management style overnight. But without in-office interactions, managers need to be more intentional about how, when, and where they connect and communicate with their team -- but they shouldn't have to do it alone.
One way to do this is by creating monthly discussion kits to help managers lead conversations around diversity, inclusion, and belonging. An exercise people really loved was designed by a talented member of our customer support team, and allows people to share the story about their name or nickname and why it matters to them. It's such a small but meaningful way to let people share something about their childhood, their heritage, or their chosen name that is meaningful to helping people feel like they belong at work.
When it comes to cultivating community in a hybrid or virtual world, there's no one-size-fits-all solution. It takes true intention to create authentic connections between folks from different backgrounds, locations, and beliefs -- but it's important work. As Helen Keller once said, "Alone, we can do so little; together, we can do so much."
Jun 16, 2022