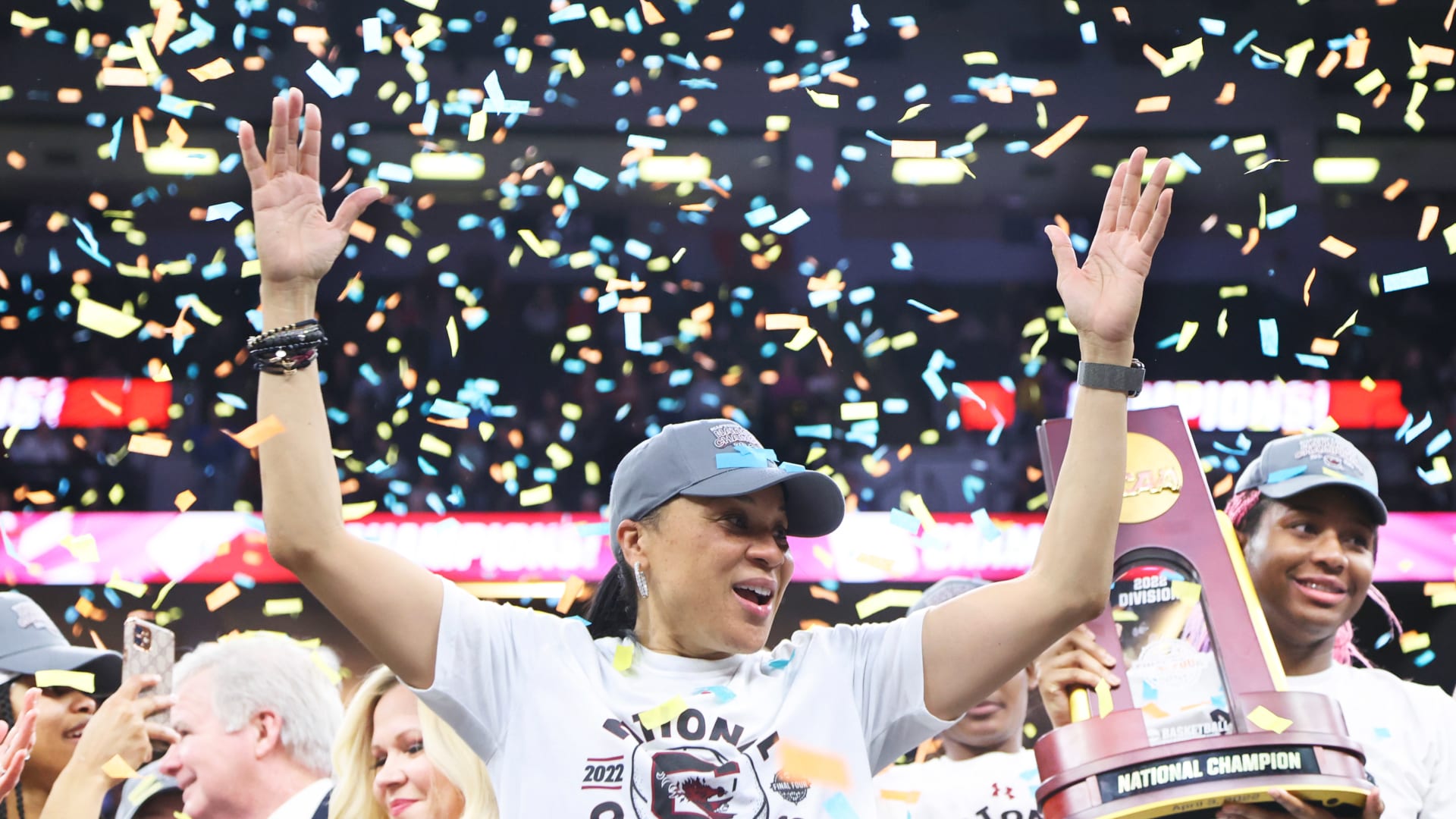 As Edith Wharton once said, "There are two ways of spreading light: to be the candle or the mirror that reflects it." There is no better modern-day example of a leader who embodies both sides of that coin than Dawn Staley.
When Staley took over University of South Carolina's women's basketball team in 2008, she wanted to win. And she's done just that. Under Staley, the Gamecocks have made 10 consecutive NCAA tournaments, earned four trips to the Final Four, and won two national championships. She's built a women's basketball program, and created a legacy to match it.
We can learn a lot from winning teams and their coaches, but Coach Staley goes above and beyond the typical coaching duties. She's a beacon who shines her light on others -- on and off the court. So what can we learn from Staley's winning playbook? Here are three lessons I've found:
1. A Rising Tide Lifts All Boats
Coaching doesn't stop when you leave the court -- something Coach Staley is acutely aware of. In 2017, she led South Carolina's Gamecocks to their first-ever NCAA championship. An incredible feat on its own, it was made even more remarkable because of the statement Coach Staley made off the court. After the game, she cut down the championship net and mailed pieces of it to other Black women head coaches. After her team's 2022 win, she's doing it all over again -- this time sending pieces of the net to Black male coaches and Black journalists who often don't get the opportunities they deserve.
The gesture is both a nod to Carolyn Peck, the first Black coach to win a women's basketball national championship, as well as a symbol for something greater. By celebrating and sharing her achievements, Coach Staley is making a strong statement: This championship is about more than her team, it's about everyone who aspires to one day be where she is. Lifting others up and showing them their goals are within reach is such an important qualification for anyone managing a team, and Coach Staley is truly paving the way not just for other coaches but for all leaders.
2. You Have the Power to Inspire Confidence in Others
Heading into the 2022 NCAA championships this year, the University of South Carolina found itself up against the University of Connecticut Huskies, one of the most winning teams in women's college basketball history. In fact, the Huskies had a perfect 11-0 record in championship games -- a stat that would intimidate most. But not Coach Staley.
Instead, when asked about the Huskies' win rate she responded coolly and confidently, stating that her team also had an undefeated championship record -- and it was true. While the Huskies may have more wins under their belt, that didn't stop Coach Staley from knowing her and her team's worth. The level of confidence she displayed going into a game where she was clearly the underdog is impressive, to say the least. As leaders, we can't always predict the outcome of certain situations, but we can still instill confidence in our teams to dream big and work hard to get there.
3. Real Coaches Acknowledge the MVP in Everybody
For every star player, there's a bench full of teammates cheering them on from the sidelines. A lot of times those folks go unrecognized for the value they deliver, but not on Coach Staley's team. While you may only see those who score the most baskets, she believes it's not the starting point guard or power forward that makes a team who they are. Ultimately, it's the practice and bench players who shape a team's ability to win all season, and Coach Staley makes sure to give them their due.
This is an exercise all leaders should practice. There are so many little things that happen on a regular basis that potentially go unnoticed. We must remember that simply expressing a little gratitude for the unsung heroes in our lives can go a long way.
As the adage goes, you should always "lead by example," and Coach Staley has given us plenty of examples to choose from. Now, whenever I find myself in game-changing situations, I'll think to myself, "What would Coach Staley do?" and the wins will (hopefully) follow.
Apr 22, 2022