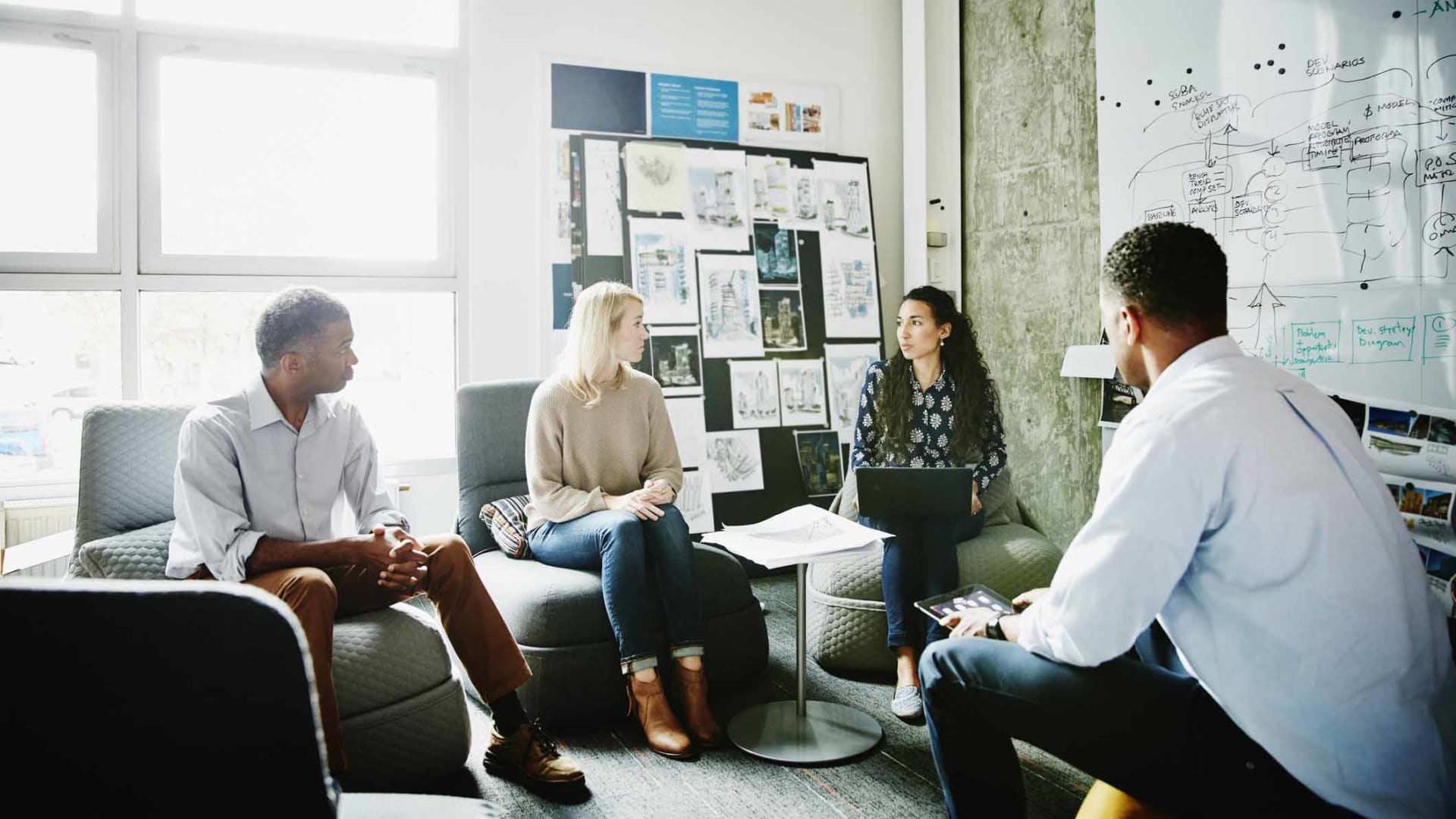 Recently, I had been scheduled to host a webinar on the topic of supporting employees during uncertain times with two other leaders, Khalil Smith, VP of consulting at the NeuroLeadership Institute and Diane Marinovich, director of talent at Loom. We planned the conversation to be about the global pandemic, something we all had been focused on for the past four months.
Just days before the panel, the horrific deaths of George Floyd, Ahmaud Arbery, and Breonna Taylor sparked nationwide protests in response to the lack of progress around racial injustice in America. We considered moving or canceling the panel to avoid distracting from the critical issues happening in our country. We ultimately decided, though, that it actually wasn't the wrong time to talk about how to support employees. It was the right time.
I'm glad we moved forward with the webinar to address what's happening in the world head on, because there were three key points in our conversation that helped me to better lead during an incredibly tough week. Here's what I learned about how to lead a team through the current racial injustice conversations.
Listen to understand, not to respond.
In a recent study, only 29 percent of people said that management always listens to employees concerns about discrimination without blame or defensiveness. What's even more disturbing is that only 10 percent of Black women say that management always listens, with White men answering at 42 percent (four times higher).
When there's a crisis or challenge, there's a tendency to quickly jump into action to solve the problem. Both panelists reminded me that it starts with empathetic listening with the goal to understand.
Active listening requires seeing the world through a different lens, and when you do it well, you have a better chance of approaching problems from a place of empathy. That will allow you to make meaningful change, not just today or this week, but for the future.
Do the work yourself.
People expect their employers to take a stand for what is right, and to make an impact. And while organizations have power to help dismantle racist systems and structures, so do individuals. So, it's equally important that leaders--regardless of background--do the work themselves. And, it's not the responsibility of Black colleagues, customers, or network of friends to teach others about racism and do the mental work for them.
No one expects you to be an expert in surviving a global pandemic or a global authority on antiracist theory. But what your team does expect is for you to hold yourself accountable to learning and growing better, and to make a long-term investment to creating change.
That's why I share what I'm reading, listening to, and learning not only in my weekly Loom video updates with my department, but with my leadership team as well, to hold myself accountable for doing the hard work, and introspection, I know I need to do to be a better leader and ally.
As Ibram X. Kendi, author of How to Be an Antiracist, says, "Like fighting an addiction, being an antiracist requires persistent self-awareness, constant self-criticism, and regular self-examination."
Embrace the clumsy conversations.
Leaders are taught to navigate through challenges with confidence and skill. Truth is, we don't always have the answers, nor are we always going to make the right decisions. But the goal isn't to shy away from the discomfort and instead resort to silence.
As Khalil pointed out during our webinar, clumsy conversations are better than deafening silence. When you avoid the tough realities we're all living through, you do more damage to the trust and transparency in your company. If 2020 has taught us anything, it's that it's time to get comfortable with the uncomfortable.
Creating a truly inclusive workplace where all employees feel welcome, motivated, and empowered to bring their whole selves to work isn't a simple task.
2020 has made this work much harder and emotionally trying, but it's also challenging leaders to take a look in the mirror and ask themselves if they're proud of the companies they're trying to build. I'd bet that many would say that we all still have some work to do, so as we move our companies to adapt, we'll have to adapt as leaders, too.
Jul 1, 2020