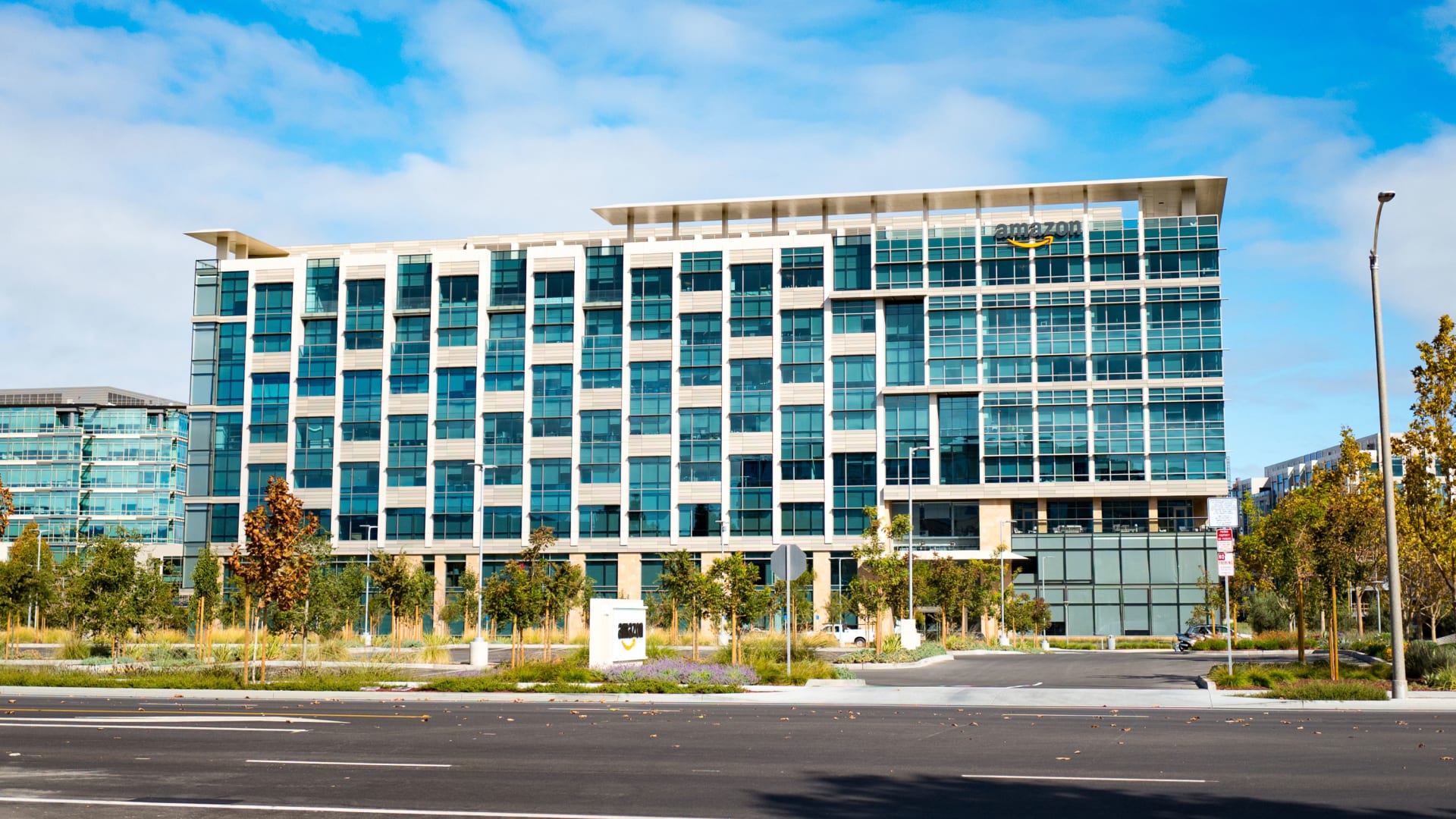 Last October, Amazon faced the same challenge as nearly every business large and small: Should staff work in-office or work from home?
With a less than glittering reputation as an employer, Amazon CEO Andy Jassy was in a unique position of finding not just a good solution to a worldwide problem, but a great solution for the global e-commerce conglomerate complete with a myriad of positions, levels, locations and functions. All of which makes it the trillion-dollar company that it is--thanks to its over 1.6 million employees.
After consulting with leadership teams, Jassy landed on a simple three-pronged approach to answering the work-from-home conundrum amid a pandemic, and has been testing it over the last year. But as companies now seek ways to return to normal life in a post-pandemic environment, where staff now want to work from home, the new tough question is do employers require staff to return to the office?
Jassy's pandemic-inspired work-from-home strategy, outlined in his October 2021 company message, doesn't just hold firm going into October 2022--it's more relevant than ever. What was once a short-term plan is proving to be a long-term solution designed for ongoing success for both employers and employees alike. And it can work for businesses large and small alike.
The solution is as simple as Amazon's three-pronged work-from-home strategy.
1. Set Expectations Rooted in Evolution and Optimization
The first step is to set expectations. More specifically, expectations that an organization will evolve with time and continue to optimize operational decisions for continuous improvement.
First, none of us know the definitive answers to these questions, especially long term. Second, at a company of our size, there is no one-size-fits-all approach for how every team works best. And third, we're going to be in a stage of experimenting, learning, and adjusting for a while.
In other words, build an understanding that there is an inherent expectation of flexibility amongst staff. But not solely in response to one particular world affair, but because that's how a business needs to operate successfully.
Psychologically, setting expectations avoids surprises--and the disappointments that often result in them, says the American Psychology Association. Yet despite the very human reluctance towards change, evolution is natural and optimization is essential for the ongoing success of employers and employees alike.
In other words, people don't necessarily desire change. But they do flourish from it when it's of their own volition. This is why Amazon's newest employee benefit is genius and why it can increase workplace happiness. A crucial element in this is setting expectations, which avoids surprises and helps individuals have a hand in this mission--because it's one they were aware existed and agreed to be a part of.
2. Give Teams the Autonomy to Work However Works Best For Them
Jassy's strategy for answering the question of what the best work-from-home policy is is simple, "We're going to leave this decision up to individual teams," he said.
Amazon has thousands of employees across dozens of teams--all with different job duties, responsibilities, and functions. All of which have different requirements to perform successfully. What matters more than where staff performs their job is how they perform their job. Giving teams and the management behind said teams the power to decide how the staff can do their job best, enables them to, well, do the best job.
3. Place the Focus On a Shared Mission
While everyone within an organization might work differently, what should remain the same is that they are working towards a shared mission. In the case of Amazon, Jassy said that, "Decisions should be guided by what will be most effective for our customers."
So no matter where staff work, they're working towards a shared mission. What Amazon is doing is staying customer-focused and mission-driven. In the process of using its mission as a guiding force, it keeps staff on track--no matter what they're working on or where they are working. On top of that, getting close to your mission helps engage employees while also reducing burnout, as proven by the strangest, yet most effective Great Resignation strategy.
Ultimately it boils down to having a foundation of modern flexibility--with room to optimize and improve with passing time, the space and freedom necessary to perform a job as best a team can, and a common goal that everyone within the organization is guided by.
Rather than focusing on where to work, the key is to focus on how to work. Because in reality, it doesn't matter where people are, but what they are doing and how well they're able to do it.
Sep 1, 2022