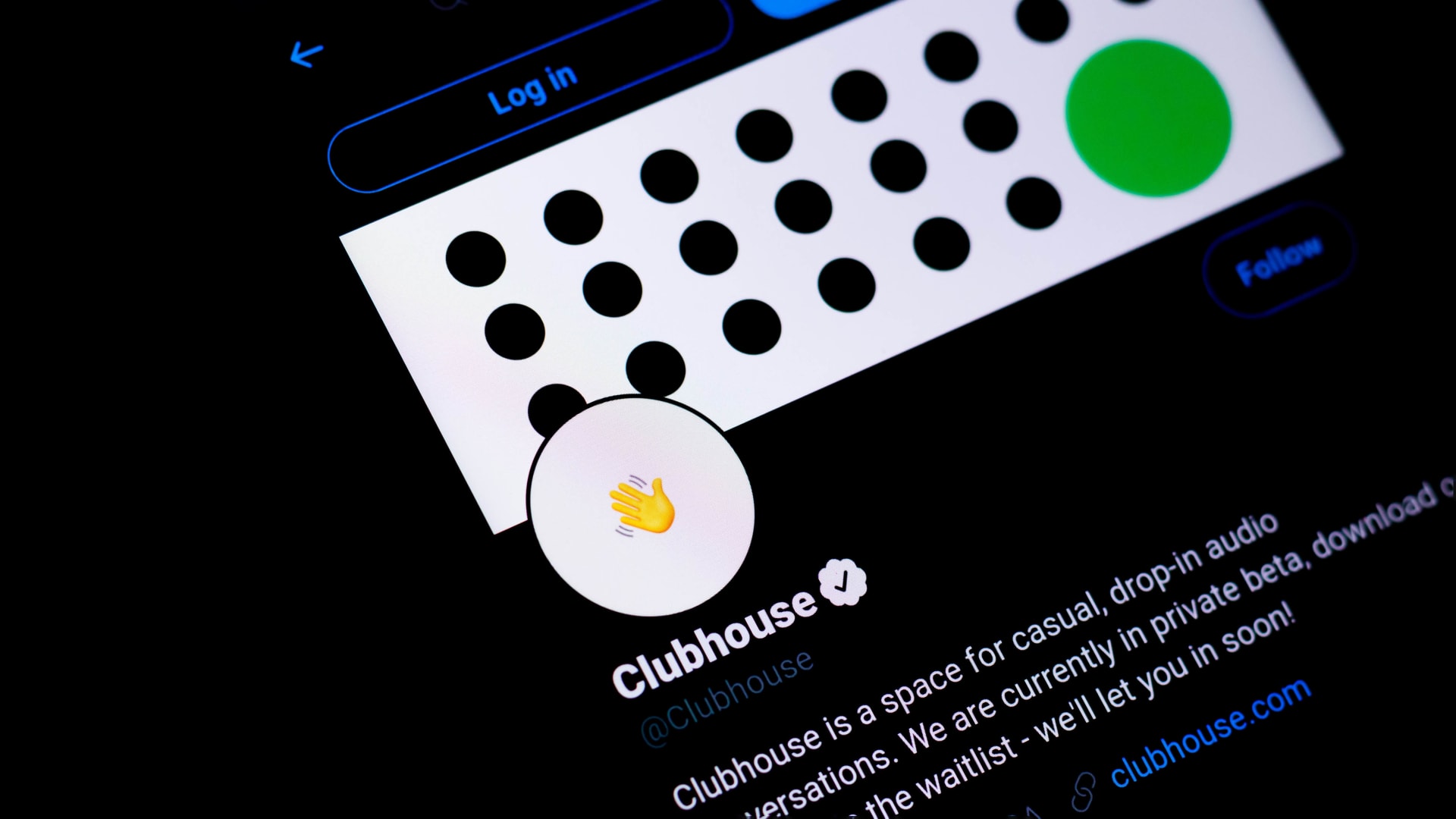 Social audio chat app Clubhouse met the social networking world with a new vision: to build a platform on user identity transparency. In fact, when registering for an account users are required to "agree to provide and maintain true, accurate, current and complete information about yourself." In other words, Clubhouse doesn't ask for a username, it demands your full legal name.
What was initially designed to build transparent communities as a way to form more meaningful connections and build real-life networks, the app's terms may prove to pose a serious safety risk for those who use it. Following the Taliban gaining control in Afghanistan, Clubhouse was faced with allowing its users to use the loophole in its policy: that creator names and pseudonyms are allowed in exceptional cases where there is an artistic reason (like a creator name or parody account) or a human rights purpose. [UPDATE: This story originally stated that Clubhouse had revised its "real name" policy in light of recent events in Afghanistan; in fact this policy has not changed. This story has been edited to reflect this.]
While this has been allowed since the app's onset, the policy's loophole may still have holes when it comes to user safety. Waiting until users face a human rights or safety issue to allow them to use a nickname may help mitigate potentially life-threatening situations--it surely doesn't prevent it. Especially when this caveat is largely kept under wraps.
While Clubhouse seeks to be a social network for real-life networking, having this rigid rule is not only unnecessary but potentially dangerous. Meanwhile, the world's leading professional network, LinkedIn, successfully upholds its network integrity without such parameters--or any threats to users who don't adhere to such rules because, unlike Clubhouse, LinkedIn has built a platform where users have a clear reason to provide real information. In other words, it's generally illogical to use a fake name on the site that serves largely as a virtual resume.
On top of that, it doesn't go off the rails in regards to its mission and focus. It keeps to its core product, eliminating the need to police its audience. But over on Clubhouse, the product isn't black and white like LinkedIn's and while it is evidently a platform to connect with others--the very core of any social network--it doesn't maintain laser-focused on a specific use-case, the way LinkedIn does with professional careers.
Rather, Clubhouse is all over the place with groups covering just about anything and everything from Mycology (the study of mushrooms) and conversations about the King James Bible to practicing a new language or dating mishaps. And that's great. In fact, it's in all the breadth of diverse topics and people you can discover on Clubhouse--that's exactly what is great about it.
The problem is that it is not designed to be a professional networking space, but a terrific (and dare I say) modernized version of Reddit, that not only connects, as Reddit does, but enables people to easily connect over shared interests. What Reddit does that Clubhouse fails to do is allow users to have anonymity online, which is vital for the safety of its users. And in the digital world, privacy and anonymity are synonymous with safety.
Following rapid growth, Clubhouse has perhaps outgrown its original vision. And in becoming much more than what it set out to be, has left it facing challenges it may not have expected.
It's a good problem for any startup to face--and one that is a common part of the road to startup success. However, startups that continue the same trajectory towards success are not those that continue to do the same things that drove them to their current success. Rather it is those that pivot along the way, evolving their strategies and plans as they go to meet the current demand they face and to lead them to the next level of success.
Sep 10, 2021