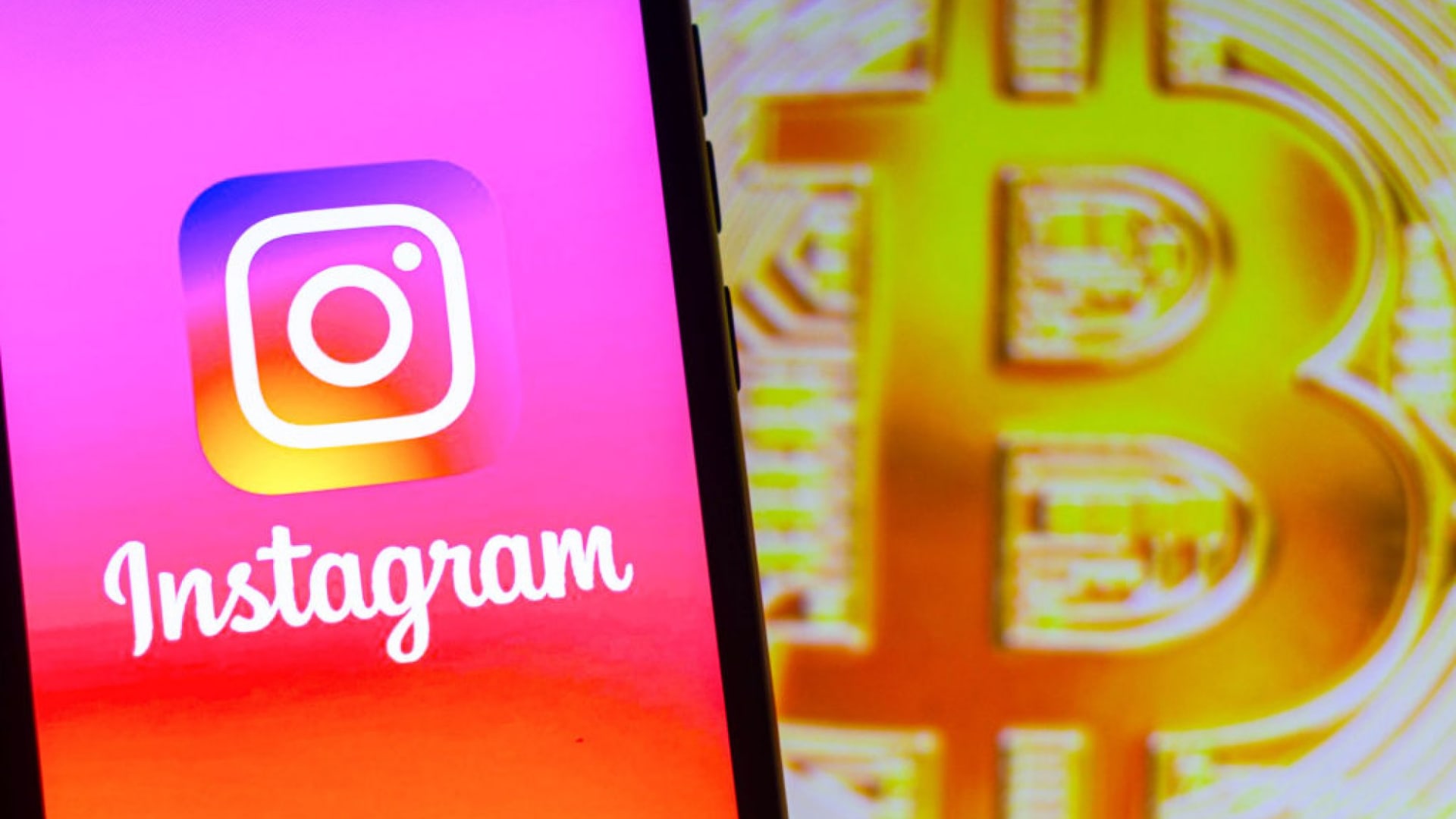 Instagram has grown into a social network of more than two billion monthly active users. And with staggering ad revenue of $17.4 billion last year, it's clear that its users aren't coming to the photo-sharing app to simply window-shop. But clothing, Disney vacations, and car insurance may not be the only types of things you can soon buy on the app.
Instagram is "actively exploring" a new feature where users can buy and sell cryptocurrency, creating a new revenue stream that could generate billions for the app and billions more for Meta, as well as a whole new wave of Instagram influencers who take advantage of the opportunity to sell via the social network.
What Instagram is doing is leveraging its massive user base to promote its parent company, Meta, and more specifically, its vision for the metaverse--a genius business move.
Should Instagram pursue the new feature, the current concept is that you could buy and sell NFTs over the platform, which would be displayed to the public (or followers for those with a private account) under a separate tab within users' profiles called "collectibles." By applying its same principles of social proof to elicit interest, it would in return, incite more onsite conversations and sales.
In fact, just this month, global search interest in "NFT" surpassed "crypto" worldwide for the first time, according to data from Google Trends.
Though this may sound like a grab to maintain relevance, it is a potentially major step in the company's continued growth following Facebook's transition to Meta. As we have seen, Instagram continues to grow, and it's evolving into a platform where users go to search, shop, and be entertained--much like a metaverse.
Instagram is rooted in social proof--an incredibly powerful sales tool--and the introduction of crypto trading on the platform will have the same impact. While this may come with the benefit of providing open, easy access to buying and selling, it could come with a number of effects. On the one hand, it will increase the adoption of decentralized currency and assets, while on the other, if it isn't supported by education, many in crypto fear it might create a bubble.
But, of course, it's not just about buying NFTs. It's equally about selling NFTs--something anyone can do with the content they have. In many ways, the introduction of the collectibles tab seems like a normal step for an app where an estimated half a million users collectively make millions as influencers. Especially where many earn a living not by posting photos, but by selling their photos to brands.
What it does is open the door for anyone to make money directly through the Instagram platform--not just businesses. This creates a major opportunity for its users to leverage the app not just for entertainment, but also for earning an income.
It's a genius idea that keeps the social network relevant in ever-evolving times, while staying on brand. But, more important, it also helps to increase the adoption of the metaverse--and metaverse-like activities. In other words, it would provide more value for its users by delivering on what its users already come to the app for.
This strategy isn't just for companies that own multiple companies either. Small businesses often employ this strategy by using particular products or services as loss leaders to bolster higher-profit products or services. This works at all scales when it serves to give consumers what they want. In the case of Instagram, it's providing a way for people to share their lives with others--whether that's a meal, a vacation, or one's collection of NFTs.
Dec 29, 2021