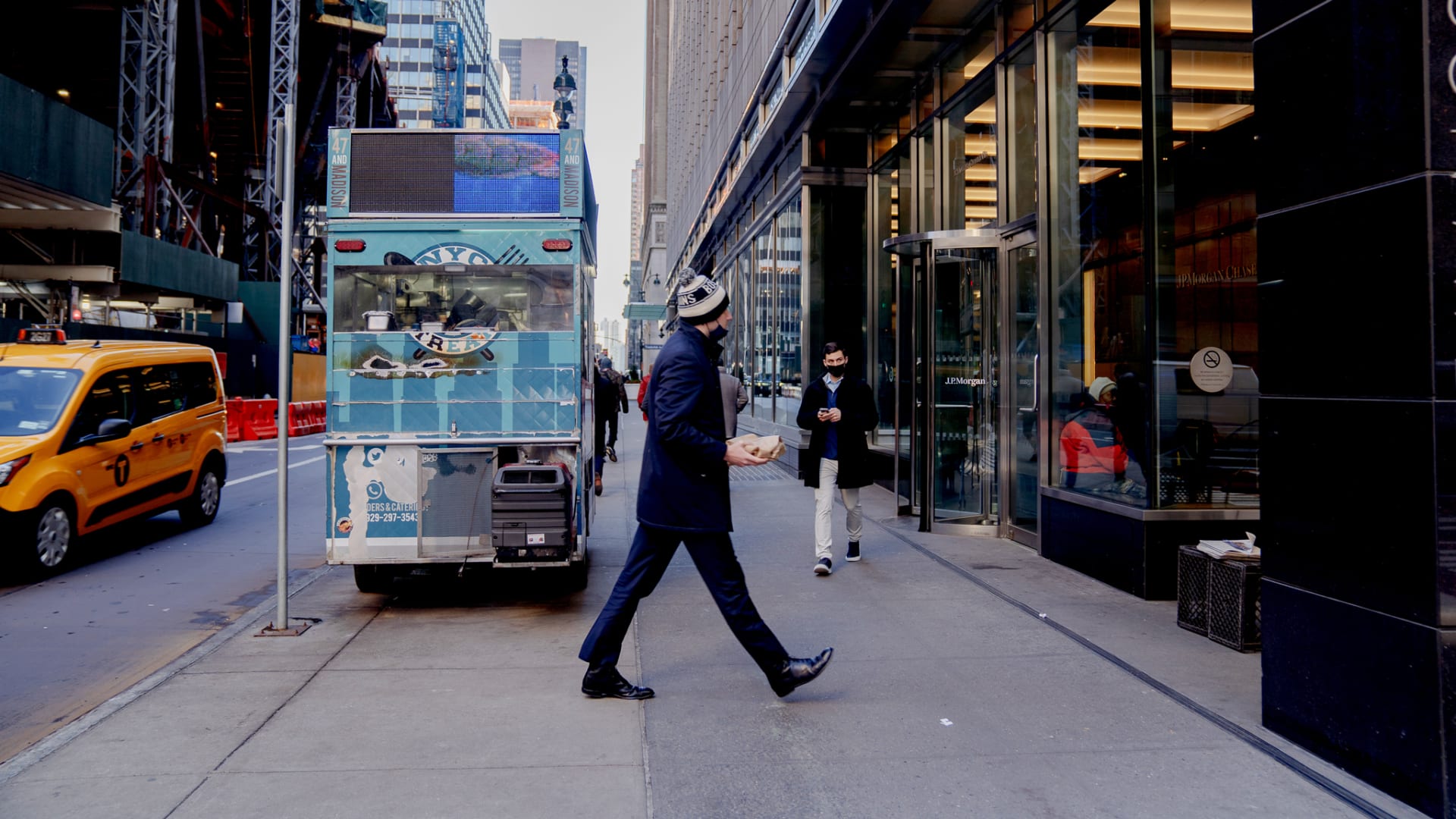 New York City has a longstanding history as a mecca for some of the world's brightest minds and most sought-after talent. If it weren't competition enough as it is, NYC just took a seemingly small step that will prove to greatly extend its lead after passing a new law requiring employers to post salary on job listings. And its effects will be felt among companies in all corners of the country come April when it is enacted.
The law, created to help chip away at commonplace anti-worker and discriminatory practices in the workplace, has been praised by the general public for its efforts toward corporate transparency. But it also comes with the bleak reality that, for many, the Great Resignation will surge, and the mass exodus of staff will reach new heights for companies in the U.S. fighting in the incredibly competitive pandemic talent war.
Or so the story goes for those who are blind to the surprisingly shiny silver linings of the salary transparency law. Here's how companies can benefit from adopting NYC's new salary transparency law--regardless of where they are located.
1. It saves time (and with that, money)
By accepting applications from candidates who don't know what your salary range is, you're not only wasting their time, you're also wasting your own.
Imagine going house hunting and being told you have to wait until closing day for the price to be revealed to you. Sure, there are averages and ballpark figures, but employment, like real estate, can vary wildly--and in some cases, arbitrarily.
For example, the average salary for a marketing manager at Condé Nast is $76,000. Meanwhile, a marketing manager at Google earns nearly double at just under $150,000, according to data from Glassdoor.
What this means for candidates is that they're often left blindly applying for positions with little understanding of whether the company even meets their minimum compensation requirements.
So, by publicly posting your minimum and maximum salary range on your job listing, you will effectively field candidates. In return, you will only receive applicants who would gladly accept the compensation you plan to offer, saving you time and money.
2. It can help you attract candidates
Salary is the most important part of a job ad, according to SHRM, and so if you want to get more respondents, you need to include what matters to prospective applicants. Yet many shy away under the premise that their salary may hinder, rather than help, their chances at acquiring applicants from top talent.
It's no secret that NYC companies offer higher-than-national-average salaries. But that doesn't mean companies in other cities across the nation can't compete with--if not beat--NYC salaries. In fact, while New York City is above the national average, it doesn't rank in the top five for U.S. cities with the best pay, with the top five cities being San Jose, California, Durham-Chapel Hill, North Carolina, Stamford, Connecticut, Washington, D.C., and Seattle, respectively.
That said, you might be pleasantly surprised to find that your salary targets are on-par with, if not higher than, those of larger cities.And if not, it might be a sign it's time to reevaluate how much you should pay your employees. Get a pulse on whether your salary range is within the realm of "competitive" by checking out the wage data by area and occupation from the U.S. Bureau of Labor Statistics.
3. It fosters a positive company culture
While the vast majority of companies still hide a position's salary range, leaving candidates to guess, those that post salaries will immediately become more enticing to candidates. But not simply in regards to acquiring new staff; also in terms of retaining your existing workforce.
This is because the law does more than expose a position's pay range, and provide potential candidates with monetary insights. It is a display of integrity and mutual respect, which builds confidence and instills trust. In return, it creates a more positive company culture where staff trust that their employer respects them--and with that, values them and their time. And with that, they are more likely to remain happily employed at their company.
Businesses that manage to attract top talent are those that have a clear increased value proposition (and promise), and while this may start with small factors like fair and transparent salaries, it ends with a positive company culture, and a happily employed team on the inside that those on the outside want to be a part of.
Jan 6, 2022