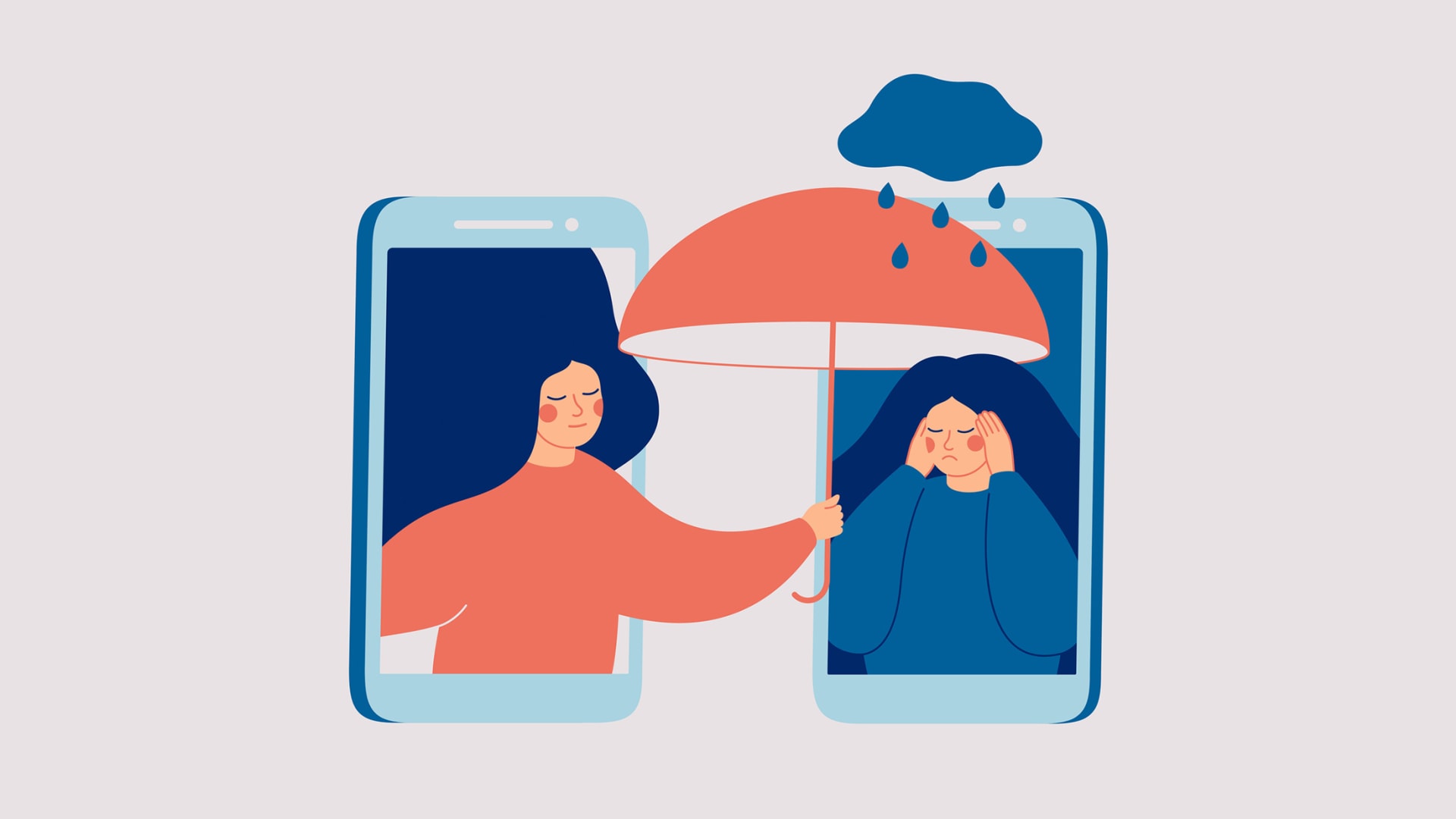 Social media has earned its bad reputation--and for good reason. Its synonymous with inducing envy, greed, and indolence. It's responsible for the social phenomena of FOMO (the fear of missing out), whose true cost comes at the expense of financial stability in users and even failure in businesses. Social has been deemed erosive to mental health, damaging confidence, and inciting depression--with zero regard to generation or culture.
But while it may be causing the degradation of the well-being and happiness for millions, it's equally capable of improving the lives of millions. Because if you know how to leverage it, social doesn't have to be a platform that tears you down; it can be one that builds you up. it can help users build and maintain relationships, increase energy, fuel productivity, enhance expertise, widen a skill set and lend to clear, critical thinking.
And the secret to using it for improved mental health and general happiness comes down to three simple keys: connection, inspiration, and education.
1. Maintain connections
It's no secret that the core of any social network is human connection. What social media does is enable us to not only expand our networks, but more important, effortlessly stay connected. For example, it makes it easy to reach out to a former co-worker from a decade ago. We don't need to hope they still have the same phone number, and we don't have to worry about catching them at the right time.
Digital communication over social ensures connectivity, while reducing--if not eliminating--any pressures that can surround reconnecting with someone. You don't have to worry about interrupting someone's workday or calling during dinner. You don't have to put someone on the spot and under pressure. They are free to take their time to respond and get back to you at their convenience. And by making it easier and more nonchalant, it makes it more common.
2. Find inspiration
Sure, some platforms, such as Pinterest, are synonymous with inspiration. Meanwhile, others, like Instagram, leave many feeling as though their lives are lackluster and depressingly subpar (a.k.a. normal). But it's also inspired us to pause Netflix for 30 minutes and follow along to that workout video on YouTube. It's given us the ideas to remodel that bathroom to look like a million bucks, and it's motivated us to book that trip we've always wanted to take.
Comparison may be a dream killer, but it can also induce inspiration--which helps us pursue our dreams. Because it's not just influencers taking vacation, it's also the family of four. It's not just the young professional training for the marathon, but the person working full-time and battling a chronic disease. It's not just people with perfect lives painting a picture of perfection. It's real people, going through real things. And with social, we all go through it together.
3. Expand education
Social media isn't just for mindless scrolling and killing time while on a commuter train or toilet. Sure, there's a parade of pictures highlighting the random dinner someone had or the views from an exotic (or not) vacation. But social media is an information-sharing platform. It's where we learn how to re-create that Michelin-star meal with a microwave, the trick to surprisingly easy germination of notoriously difficult plants, or how to trade cryptocurrency.
Just about anything and everything exists on social media. So no matter what interests you, there's something for you--and more important, there's something for you to learn, a vital element in Elon Musk's secret to high performance. So whether you're looking to expand your knowledge of the prehistoric era, auto body repair techniques, or astronomy, social media is a gateway to expansion-if we use it that way.
Maybe you do need a break from social and to enjoy the silence of life without it, the reason Jack Dorsey stepped down from Twitter. But maybe what you really need to do is to break up with accounts on social that don't serve you, your growth, and your well-being. Social media shouldn't cost you your mental health. It should afford you happiness through meaningful connections, infinite inspiration, a library of never-ending educational opportunities.
Unfollow the accounts that leave you feeling worse, rather than better, and discover and follow the account that can teach you something new, inspire you, and leave you feeling better. They exist--and there are millions of them. Social media is at our fingertips, and it's part of our everyday lives. It's not going anywhere, but if we use it the right way, it can take us places.
Jan 7, 2022