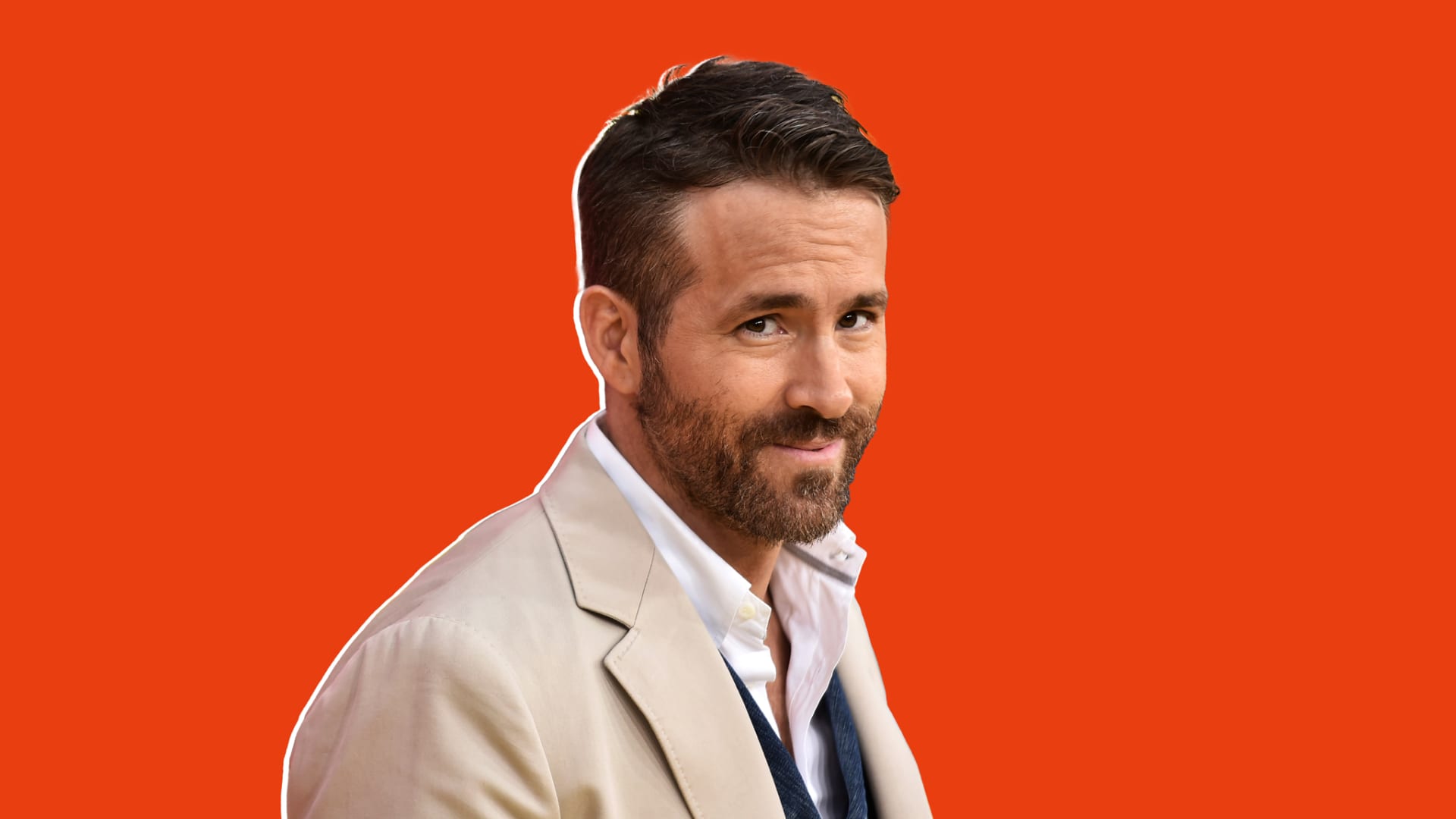 In honor of the 40th anniversary of theMcRib sandwich, Ryan Reynolds concocted a McRib-flavored cocktail. In a 60-second promotional video, Reynolds whips up a four-ingredient, gin-based cocktail to mimic the flavor of the world's favorite "rib-shaped sandwich," complete with a "glass-shaped cocktail." But the genius of the wacky marketing stunt isn't that it's about promoting the McRib or Aviation Gin, but Reynolds.
Actors, like businesses, depend on marketing to contribute to their continued success. And so it may seem like an odd move for an actor that is said to be worth around $150 million to play around producing silly videos about fast food cocktails, it's the very sort of thing that has helped him become one of the most successful actors of our time.
The assumption, for many, will be that the video is a marketing tool for Aviation Gin, a brand that is on the list of Reynold's ventures, and one that he sold last year for $610 million. While this gives him a clear interest in the brand's success, he isn't touting it as the key ingredient to a McRib-flavored cocktail because he's looking to move product or build the brand by associating it with McDonald's.
What Aviation Gin and McDonald's effectively do is mask the fact that Reynolds is marketing himself. The video that appears as an ad for McDonald's or Aviation Gin, is in reality about neither and serves a far larger purpose that helps secure the actor's future and continued success.
The video serves as a tool to remind us that Reynolds is funny and charismatic. His role in the apparent commercial is genius in that it positions him to convey a sense of raw honesty as he pokes fun at the product he appears to be promoting--something every audience appreciates and the mark of a great actor.
In show business and business in general, staying top of mind is vital, even for well-known players in the space. Even if the actor turned entrepreneur, who has been crowned one of the most creative people in business by Fast Company has his sights set on ventures outside of Hollywood, he is a marketing tool for any brand he creates or project that he works on. To maintain himself as an effective marketing tool, he needs to continue to market himself through reminder advertising.
It's the reason mature household brands, like Kleenex, spend around $100 million on ads annually, or why Coca-Cola spends around $4 billion per year on advertising. It's not because either brand is promoting a new product or even seeking to capture new consumers. Rather, many well-established brands, such as Coca-Cola market differently, looking to be just a recent memory in your mind. In doing so, you are more likely to grab a box of Kleenex or opt for a Coke next time you're faced with the decision of what to drink.
Reminder advertising can be an incredibly powerful tool, but it should be highly subdued. It's why companies like these don't just plaster Facebook with their ads. Instead, they sponsor charities, develop partnerships and co-brands, and even build event venues such as the Coca-Cola Coliseum in Toronto. Because a brand's goals evolve as the brand grows, mature brands that are recognizable amongst the very old and the very young, and across nations--like Coca-Cola and Ryan Reynolds--need to deploy ads strategically to feel organic.
What these multinational, billion-dollar brands teach businesses of all sizes and stages is that good marketing--like good acting--doesn't tell audiences who they are. They show audiences who they are--no billion-dollar advertising budgets required. And in reminder advertising, they keep showing audiences who they are, further cementing their brand or character and the future of their business.
Reynold's McRib-flavored cocktail commercial shows the world who Reynolds is--reminding us of the very reason why the world loves him. And solidifying his influence so that any business he touches will automatically have an effective marketing tool behind it: him.
Nov 6, 2021