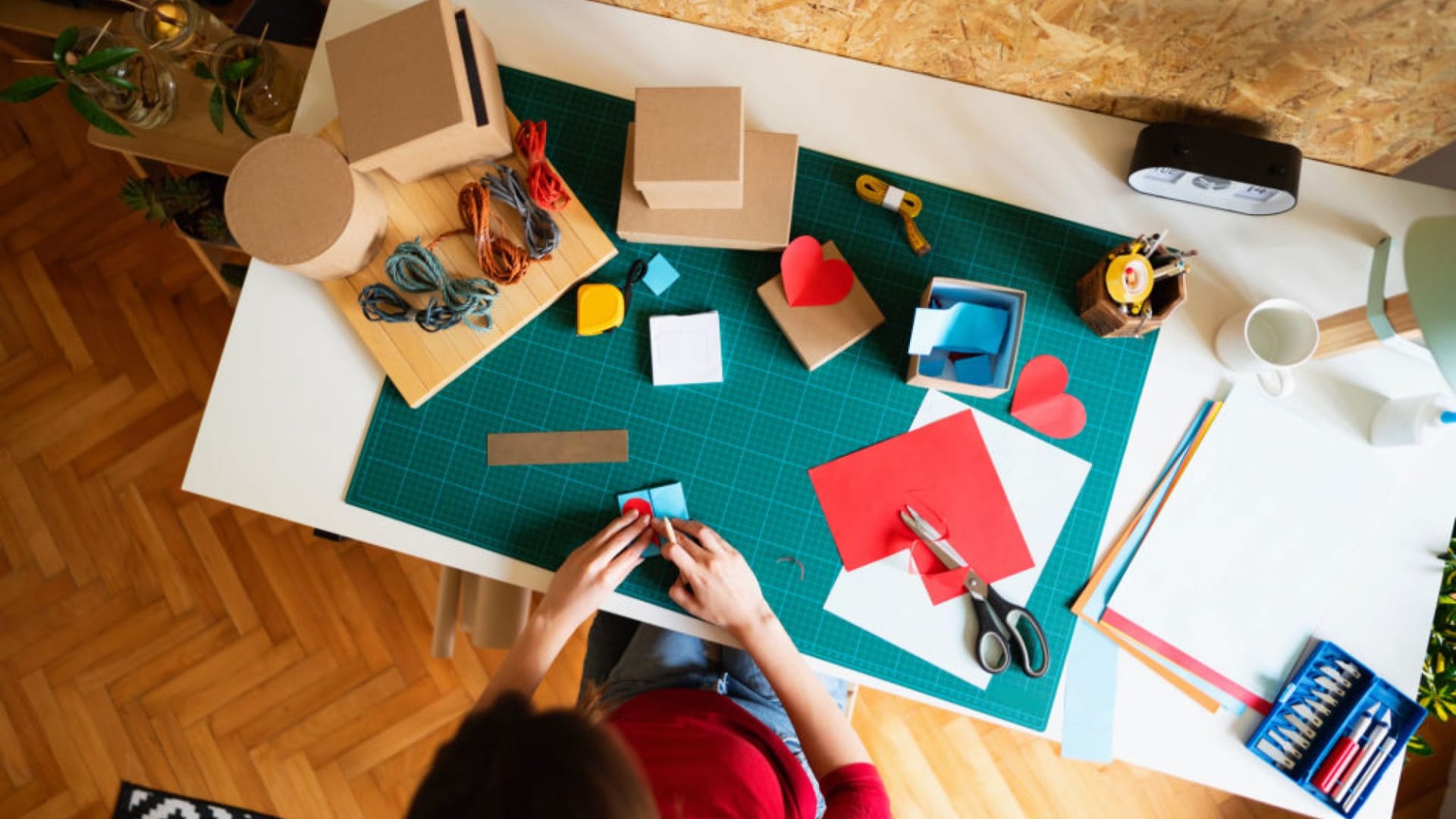 Against the backdrop of surging demand, bottlenecks, and sitting container ships, supply chain problems aren't going anywhere soon. As the effects are felt worldwide, it's not just large retailers that are faced with these challenges, but half of small businesses as well. But while the global issue feels close to home, it its not necessarily a local problem. Or at least, not for Etsy, the e-commerce peer-to-peer marketplace valued at $28.57 billion.
Etsy remains largely unaffected because, worldwide, there isn't simply an "everything shortage." Rather, there's a shortage of locally made products that can be shipped domestically--no shipping ports or customs required. But Etsy's resilience against these international and worldwide production and transportation issues is not solely due to its "shop small" mantra, but one simple feature it offers consumers that other e-commerce giants do not.
Because while Etsy is a platform for small artisans, that doesn't mean it's a platform for local artisans. With more than four million sellers from 234 countries, Etsy should be facing the same problems as every other online retailer, from Overstock to Walmart. But it's not, and for one simple reason. Etsy does one thing that no other major online retailer does. It offers radical transparency, giving customers the power to search for products and sellers by location.
Not only can users filter products that are produced within their country, but they can zero it in to only display sellers from within their own states. This passes a great deal of control to consumers, giving them the power to choose where their products come from and whom their purchases empower. And it's not just that consumers want to support their microeconomy from the comfort of their homes.
For example, the consumer looking for ceremonial-grade matcha tea will likely want to purchase the product from a producer in Japan. Whereas the consumer looking to buy a tartan cashmere throw might opt for a seller from Scotland.
In other words, Etsy is shifting how we buy to more closely resemble how people traded goods centuries ago, where you bought general goods locally, and specialty goods from particular countries that specialize in said goods.
Etsy puts the world and all of its goods at our fingertips through transparent shopping. And by doing so, it's passing the power to the consumer to make informed decisions and purchases they can feel good about. Because whether or not you have a preference for products from certain places, in the holiday season buyers all find peace in knowing their purchases will arrive in time for the holidays.
It creates an ecosystem where everybody wins. And when companies develop innovative ways to solve problems with multifaceted solutions, it's not only their customers who win but the company, too.
Ultimately, this feature, which was created years prior to any supply chain or shipping issues, is just a tool to provide a better user experience. And when companies seek to discover and implement strategies and tools that lend to a better experience for their customers, it creates a competitive advantage and an overall, more future-proof business.
Dec 15, 2021