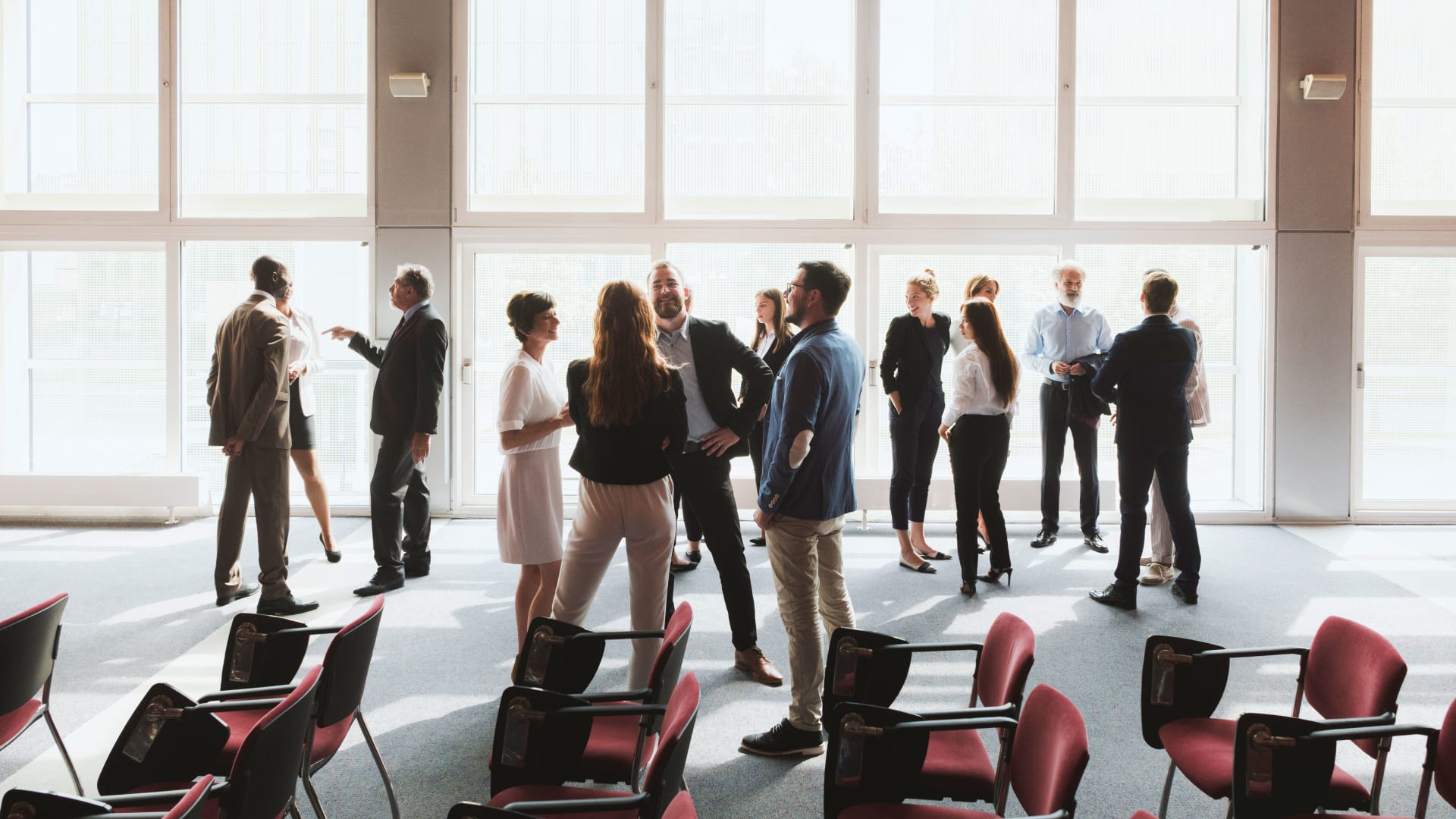 With the Omicron variant on the retreat and business confidence on the rise -- the events and meetings industry is about to take off in 2022. All the data my speakers bureau is tracking and all the conversations my team is having with clients, all point to the overwhelming and certain conclusion. 2022 will be the busiest year in event history. Here's why:
Pent-Up Demand
Omicron was just a temporary setback for most event planners and organizers. According to a Northstar Meetings Group survey, 96% of planners will do an in-person event this year, with only 4% waiting until 2023. People want to reconnect, engage, and learn with their colleagues--even with precautions.
Stronger Economy
The stronger economy has boosted the confidence of many businesses. The world economy grew by 5.9% in 2021 and is expected to grow by 4.4% in 2022, according to the IMF. Earnings are at all-time highs for many organizations. Furthermore, the new infrastructure bill has boosted confidence in the economy continuing to grow.
Bigger Event Budgets
Airline Travel and Hotel Reservations Increasing
All indications are that people want to travel for business again. Airline reservations and hotel reservations are increasing back to pre-pandemic levels. TSA checkpoint travel numbers show people are flying twice as much as 2021 and Marriott has seen an increase in business bookings now that Omicron is in retreat.
Companies Want to Network for Talent
Organizations want to attract and keep talent for their business. According to the 2021 Bureau of Labor Statistics report, the people voluntarily leaving work had reached their highest level in November, 2021. Many talented people are looking for better working conditions and wages. One of the best ways to network for and to keep new talent is to send people to in-person events and meetings.
Covid In Retreat
Despite the recent experience with Omnicron (or any other variant of interest), Covid is retreating. In a recent interview, Dr. Fauci said the U.S. is no longer in a "full blown pandemic phase." There is real optimism that the Covid virus could be changing from pandemic status to a more livable endemic status.
Vaccination Rates Up
What does all this mean? Dust off your suitcases, make reservations, book venues, and book speakers now--all are filling up faster than ever.
Feb 23, 2022