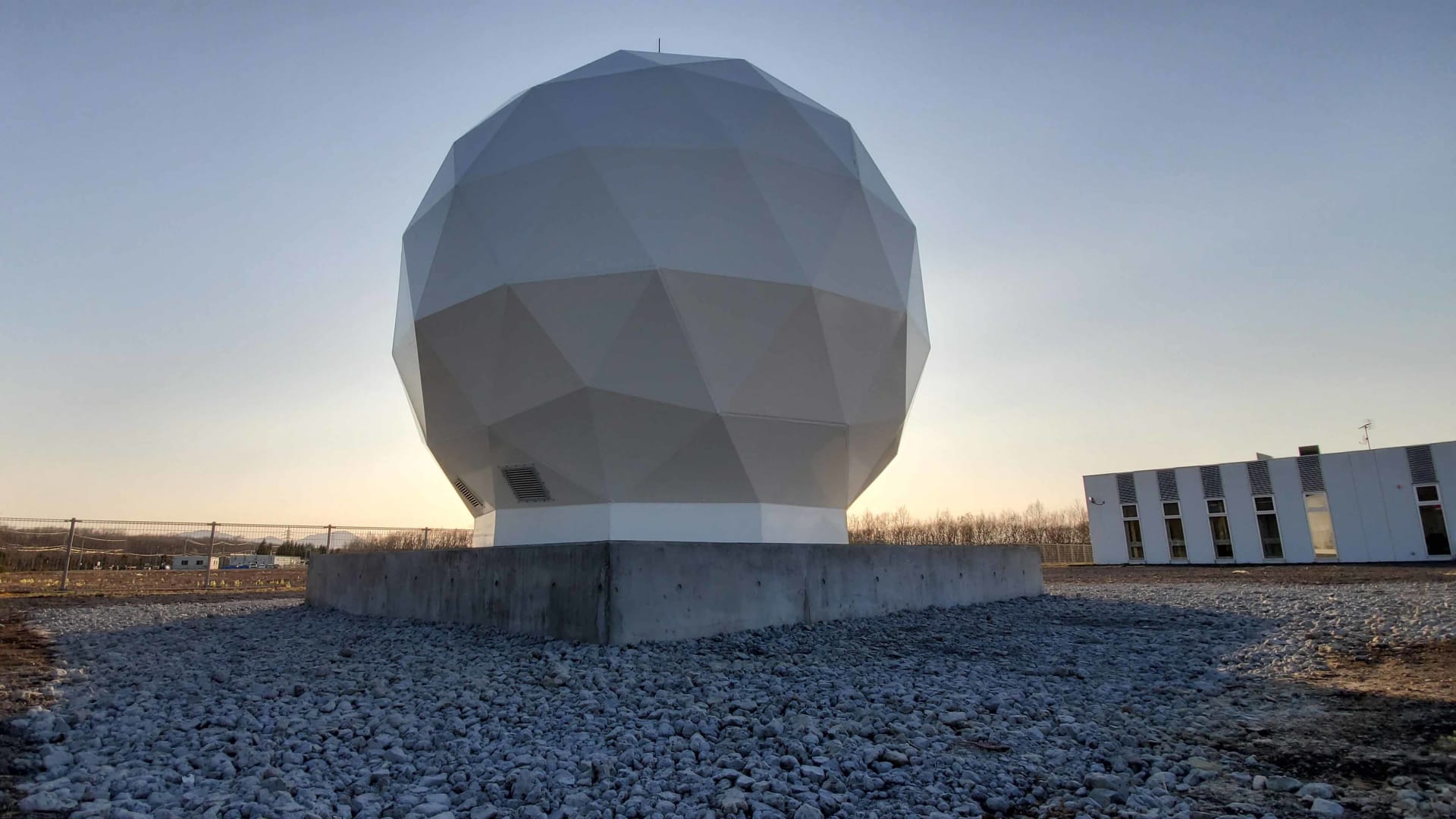 While working for aerospace firm Northrop Grumman back in 2007, Sean McDaniel and Brad Bode were tasked with improving communication between satellites in the sky and towers on the ground. They soon realized this could be a scalable business opportunity.
Today, the two are co-founders of Atlas Space Operations, a company that provides ground-based satellite communication. The startup, which finished No. 102 on this year's Inc. 5000 list with a three-year revenue growth rate of 3,446 percent, has revolutionized the way this communication takes place in part by applying software to tasks that used to be manual. Its clients range from private space companies to the U.S. government. The company signed a $1.5 million contract with the Department of Defense earlier this year, which, once finalized, will make it the first ground-based satellite communications company to be authorized for use by the DoD.
"We recognized there was a gaping hole in this segment of the industry when it came to innovation," says McDaniel, Atlas's CEO. To help it improve satellite communication, the company operates 14 ground stations around the world in places like Florida, California, Ghana, Guam, Japan, and Tahiti. It expects to have six more in operation by the end of the year, including in Alaska, Dubai, Autralia, and New Zealand.
A satellite designed to gather data--be it meteorological, agricultural, or something else--is only as valuable as its ability to capture and communicate that data. As such, communication systems on the ground are critical to the burgeoning space industry, even if companies that make rockets and satellites tend to draw the most excitement.
McDaniel spent a decade in the U.S. Air Force before taking a job working on an experimental satellite program for Northrop Grumman. The team was having trouble getting the massive devices to communicate properly--a process that, at the time, required a lot of human intervention. "It was almost like operating a switchboard," McDaniel says. "It was stuck in legacy mode."
He and Bode developed a new software-based system that automatically connected the ground system with the closest satellites at a given time of day. While they recognized that they had created something that the larger industry could benefit from, they had trouble identifying more than a handful of potential clients. Getting to space was still prohibitively expensive, and the only companies doing so were often huge firms funded by the government.
SpaceX's reusable rockets helped changed that. Soon, nanosatellite startups like Planet Labs and Spire started to spring up and an entire conference dedicated to the technology launched in Utah. McDaniel called up Bode one day in 2014. "It's go time," he said.
The two recruited several more acquaintances from the industry, and they officially formed Atlas the following year. The startup soon had an offer of seed money from Casey Cowell, a Michigan-based entrepreneur who sold his company U.S. Robotics to 3Com for $6 billion in 1997. Cowell agreed to invest in the company--under the condition that it relocate its headquarters from San Diego to Traverse City, Michigan. The co-founders did just that, and today the city is home to Atlas's 30-person headquarters.
McDaniel says that the draws of the company's technology, besides its ease of use, are that it's cloud-based and has many layers of security. That was key to earning a contract with the DoD, which performs rigorous cybersecurity testing.
The deal, like several others, was delayed by Covid-19. While the pandemic has flattened Atlas's revenue growth, it's still on pace for a modest increase over last year's $3.8 million. Its other clients include the National Oceanic and Atmospheric Administration, the U.S. Air Force, nanosatellite makers Black Sky Global and PlanetiQ, and space debris removal firm Astroscale.
Atlas's plan is to one day have 100 ground stations across the world. McDaniel thinks the company is in position to continue to capitalize on the industry's fast growth.
"Hundreds of satellites have launched in recent years, and hundreds more will be launched in the near future, for a wide variety of purposes," says McDaniel. "But the common thread through all of them is communication."
EXPLORE MORE Inc. 5000 COMPANIES
Oct 19, 2020