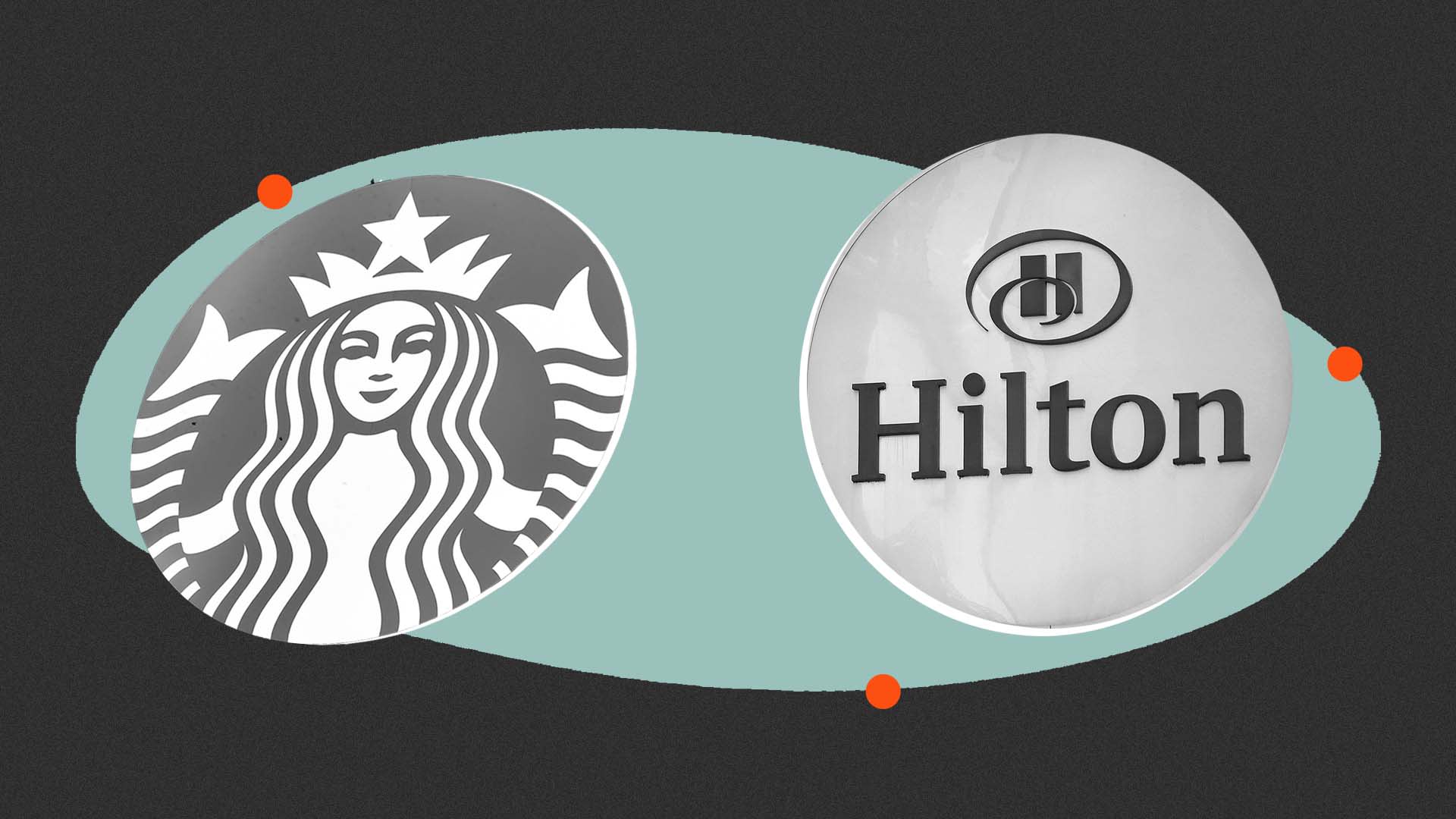 If your company is sitting on troves of data, you've probably got everything you need to make your business run faster.
That's according to Hilton chief information officer Michael Leidinger and Starbucks vice president of data and analytics technology Rajesh Naidu. This week at AWS re:Invent, a conference for business owners and other technical decision-makers hosted by Amazon Web Services in Las Vegas, the executives spoke about how their respective companies leverage data to create better products and improve their businesses.
Here are three ways Leidinger and Naidu say you can use your company's data as a secret weapon.
1. Improve your customer service.
Starbucks locations store data in the cloud, which allows the company to access it in real time. As Covid-19 shut down stores, the coffee giant shared information about service interruptions on its app and website. Almost immediately, customers were able to see which stores were remaining open as well as details such as which locations would offer curbside pickup and keep restrooms open for customers, Naidu says.
Hilton, meanwhile, recently became the first hotel company to allow customers to reserve connected rooms when making a reservation online, according to Leidinger. Booking rooms that are adjacent to each other previously required a conversation with a company representative. "This addresses a major customer frustration point," says Leidinger. "It also greatly reduces the customers' contacts to hotels and call centers," thereby requiring fewer company resources.
2. Optimize your pricing.
Hilton recently migrated its data from a 25-year-old legacy platform to one based on the cloud, allowing the company to strategically adjust its room rates. "We're now able to anticipate--and more quickly and intelligently respond to--changes in demand with optimal prices," says Leidinger. "It's made us much more nimble in our ability to respond to real-time demand."
Previously, Hilton typically offered pricing in five to seven tiers that varied on the basis of demand. Now, prices can fluctuate minute by minute--and by as little as $1.
3. Create new experiences--carefully.
Faster updates mean less work for employees. Hilton recently enhanced its online chatbot and automated voice support platforms by adding more frequent updates with the latest company data. The result has been a 34 percent increase in customer interactions that are solved by automated responses, according to Leidinger.
Starbucks, meanwhile, recently opened a location in New York City that uses Amazon Go's cashierless technology. Customers scan a QR code when they enter the store and can grab pre-made items. Then, a combination of cameras, scales, and sensors determine which items they left with, and they're charged accordingly. Naidu says that becoming a more data-intensive company will unlock more opportunities, but he cautions that this will always require striking a balance. "Internally," he says, "we say that it has to be 'cool, not creepy.' "
Nov 30, 2021