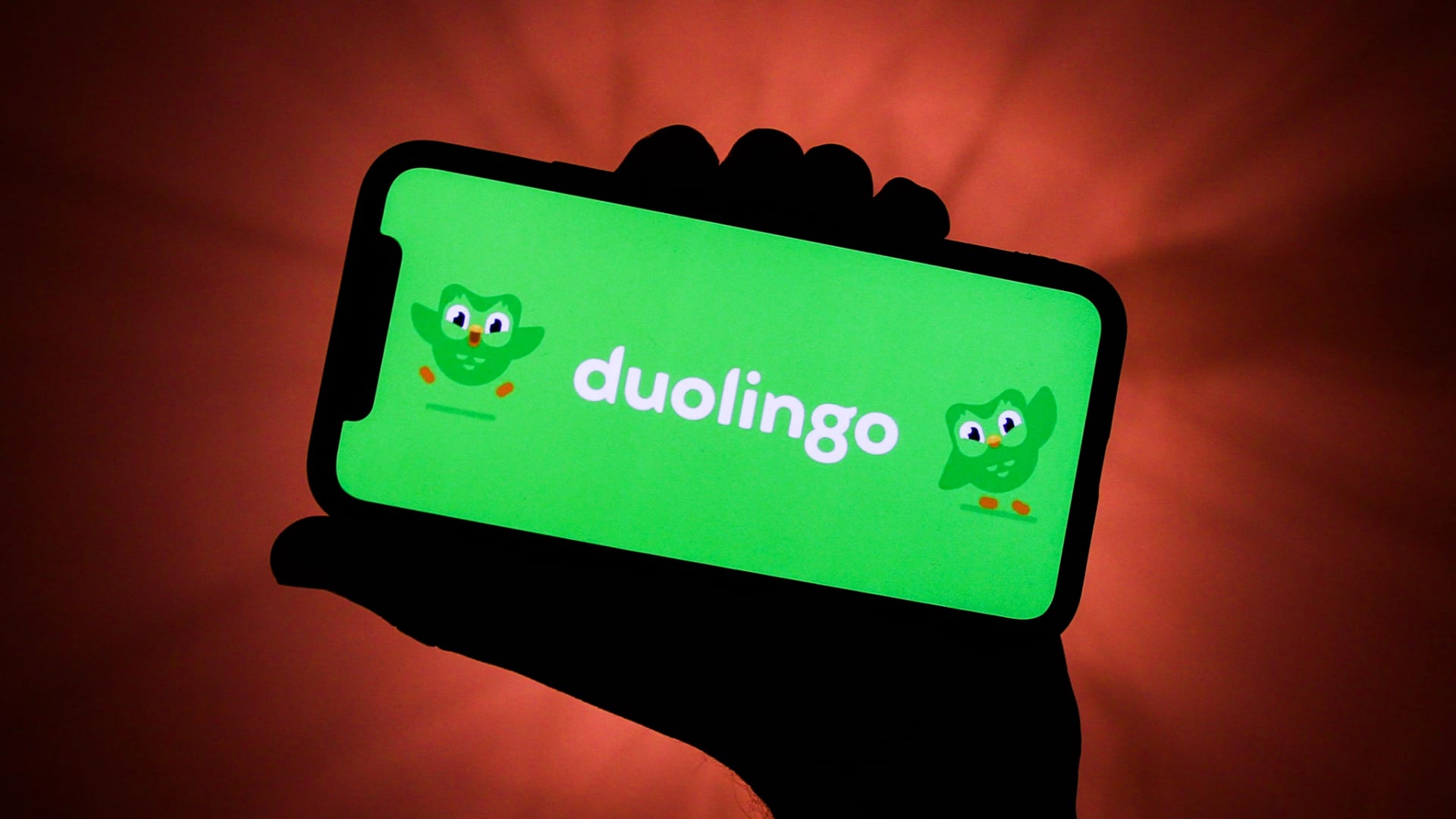 The best education apps don't feel like education apps at all.
That's according to Luis von Ahn, co-founder and CEO of the language-learning app Duolingo. Users learn a language through a variety of games and quizzes, all of which provide satisfying dopamine hits like what someone would experience during a game of Candy Crush. The Pittsburgh-based company's app has been downloaded more than 500 million times since its 2012 launch, making it the most-downloaded education app in the world for eight years running.
Duolingo held its IPO earlier this year and currently has a market cap of over $4 billion. The app has 40 million monthly active users, and von Ahn says there are more Americans learning a new language on Duolingo than in high schools. The Guatemala-born von Ahn is also known as one of the pioneers of crowdsourcing and CAPTCHA. This week, he spoke about his founding journey this week at the Conference on Neural Information Processing Systems. Here's what he says were the keys to Duolingo becoming a fast hit.
1. The company took a mobile-first approach.
Many companies in 2012 were spending more resources on their websites than their mobile apps. "We decided very early on that we were going to spend most of our effort on our apps," says von Ahn. "Because of that, we launched very high-quality apps early on."
People noticed. Duolingo recorded more than 10 million downloads during its first 12 months. By late 2013, just a year after it launched, Duolingo was named Apple's "iPhone App of the Year."
2. The app was free.
Von Ahn and co-founder Severin Hacker decided early on that Duolingo's app shouldn't cost anything. "At the time, most of the ways to learn a foreign language with software were very expensive," says Von Ahn. Rosetta Stone, for example, cost close to $300 at the time. The decision helped Duolingo hook users quickly and build a large user base, which then allowed it to make money on advertisements. Today, the app remains free, and the company also offers an ad-free premium version and proficiency exams for which users can pay a fee.
3. Users couldn't resist.
Duolingo is technically an educational tool, but von Ahn and his team made sure that it didn't feel like that. "We realized early on that the hardest thing about learning a language by yourself--or learning anything by yourself--is staying motivated," says Von Ahn. "So we spent a lot of effort making Duolingo as fun as possible."
For proof that this works, von Ahn says you should look no further than the metrics. The vast majority of Duolingo's users fall into one of two categories: people learning English as a new language, who are generally doing so to try to improve their job opportunities or socioeconomic status; and native English speakers, who are most often learning a new language just for fun. The two groups feature nearly identical usage metrics when it comes to things like time spent on the app and retention rate.
"The reason for that is because Duolingo is so gamified," says von Ahn. "The things we've done to make the app so engaging keep people coming back."
Dec 9, 2021